Topic: Kay Drew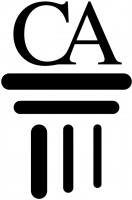 Clarksville, TN – Clarksville Academy has been selected as one of three locations to  host the Apple Independent School Leadership and Learning Event. This invitation only event will take place on Wednesday, May 15th from 8:45am-3:00pm in CA's iMac lab.
Apple has named Clarksville Academy as a Middle Tennessee leader in technology. Only two private schools in the US were chosen to host this event, Clarksville Academy and Preston Christian Academy in Plano, TX. The last of the three events will take place at the Santa Monica Apple Store in Santa Monica, CA. «Read the rest of this article»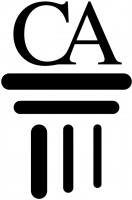 Clarksville, TN – Clarksville Academy continues to lead in enriching the education for today's students with the use of technology. CA's recent addition is the Polar Cardio GX Training System, which tracks and provides feedback for individual fitness performance via an electronic sensor.
Each student wears a sensor, built into an adjustable belt that is worn just below the chest. The feedback from the sensor is delivered by Bluetooth connection to the student and teacher's iPad or Macbook.
«Read the rest of this article»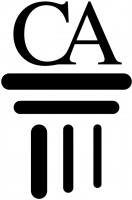 Clarksville, TN – Clarksville Academy is providing its students a well-rounded education beyond the boundaries of the classroom and exposes its students to service learning and fundraising ethics at the elementary school level.  These students are learning at an early age the value of selfless service and the ability to make a difference by working together in support of a worthy cause.
During December 2012, instead of giving attention to holiday gifting, toys and game systems, a group of third graders began making paper airplanes and paper footballs, selling them for $1.00 and $2.00 each and telling patrons that the money was going to Breast Cancer Awareness.
«Read the rest of this article»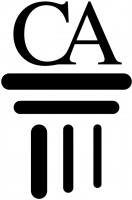 Clarksville, TN – A group of third grade students at the Clarksville Academy put their talents to work, to raise money for Cancer Awareness, and their efforts have been rewarded.
In a ceremony on Friday at the school, Ms. Jerri Rule from the American Cancer Society accepted over $600.00 raised by the "Briefcase Boys" who had been building and selling paper airplanes and paper footballs since December.
«Read the rest of this article»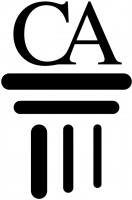 Clarksville, TN – Clarksville Academy, a Pre-K through 12th grade private college preparatory school is excited to announce that all of its 1st-5th grade students will receive an iPad mini for the 2013-2014 school year.
This will place an iPad mini in the hands of every student in grades 1 through 5 and iPad mini learning centers in Pre-K and Kindergarten. This is the third phase in the 1:1 program originally launched in the fall 2011.
«Read the rest of this article»

Clarksville, TN -  Just when you thought there wouldn't be any good news on the jobs front, comes the announcement of new jobs and a plant expansion in Clarksville/Montgomery County.
Akebono Brake Corporation, a subsidiary of Tokyo, Japan-based Akebono Brake Industry Co., Ltd., a global provider of advanced noise, vibration and harshness (NVH) and braking solutions to the world's automotive industry, announced on January 9, 2013 that it will be moving forward on an $82 million expansion of its Clarksville, TN location.  This will also mean approximately 94 additional jobs to the community. «Read the rest of this article»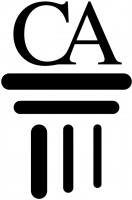 Clarksville, TN – Clarksville Academy is embracing a new direction for its girls' basketball team. On September 10th, 2012, Head of Schools, Kay Drew, hired Jessica Grayson as the new Head Girls' Basketball Coach. Grayson, originally from McMinnville, Tennessee, came to Clarksville in 2002 where she was a member of the Lady Govs OVC Championship team.
"When Jessica approached me that she was looking for a change, we couldn't have been more excited. She will be an asset not only on the court, but in the classroom as well. Her faith and never ending support of her players is what made her a front runner for this position," said Kay Drew.
«Read the rest of this article»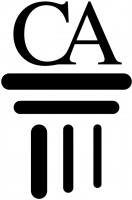 Clarksville, TN – Ten representatives from Clarksville Academy recently attended and/or presented sessions at the iSummit in Atlanta Georgia. iSummit is a conference centered on using Apple or Mac based technology as an integral part of education. Approximately 900 educators were in attendance from 30 different schools located in the United States and additional countries.
Those attending the conference include: Clarksville Academy's Kay Drew, Head of School; Cara Miller, Technology Director; Piper Bell, iCurriculum Infuser; Brittney Rowlett, Challenge Based Learning Director; Erica Coleman, Head of Upper School; Tracy Burkhart, Head of Intermediate School; Debbie Hollis, Arts Chair and iTeam leader; Tecia Hinson, iTeam leader; Hykeem Craft, Upper School English and German Instructor; Frances Traughber, iTeam leader. «Read the rest of this article»

Clarksville, TN – The Clarksville-Montgomery County Industrial Development Board (IDB) is pleased to announce Kay Drew as the Chairman of the Board for the 2012-2013 term.
"I am looking forward to my year as Chairman of the IDB," said Drew. "The work we do with local business and community leaders helps to make our community a better, more prosperous place."
«Read the rest of this article»

Clarksville, TN – The Clarksville Area Chamber of Commerce is pleased to announce the 2012-2013 Chamber Board of Directors. The Chamber elects new leadership each fiscal year, with the fiscal year running from July 1st, 2012 to June 30th, 2013. «Read the rest of this article»