Topic: Kenny York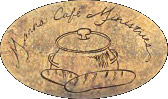 Clarksville, TN – If you've ever wanted to make a huge difference in a short time, now's your opportunity! Manna Café Ministries is in great need of people to help out in shifts during the next 7 days while their warehouse is closed.
They will be working in the warehouse, painting, steam cleaning carpets, moving stuff, etc. «Read the rest of this article»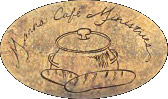 Clarksville, TN – Clarksville Online recently had the opportunity to chat with Manna Café Ministries founder Kenny York at the Manna Café Ministries Mobile Café on Thursday, August 30th at the Clarksville Montgomery County School Board Office, located on Gracey Avenue as they served 378 meals to community residents.
Maurice Vaughn and the crew From Better Homes & Gardens Hometown Connection Real Estate was on hand helping to feed the hungry in our community. Vaughn and his team had brought their mobile grill out and had cooked up a number of succulent pork tenderloins.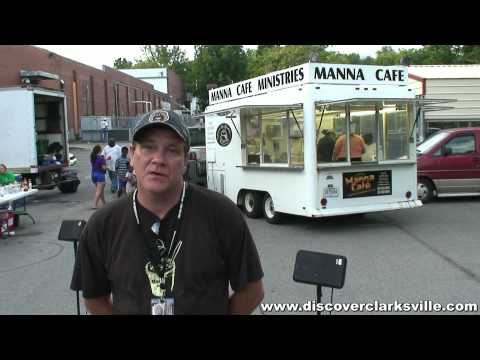 «Read the rest of this article»

Clarksville, TN – On Saturday Hilldale Baptist Church played host to third annual Unity Day celebration. The goal of Unity Day is to build a stronger community by recognizing and joining together religious, governmental and business leaders in fellowship.
Unity Day was founded by Treva Gordon, the owner and publisher of the Convenient Shopper Magazine. "I was watching an awards show on television and I was so inspired by the way they honored the pop star's and the rap artists. It was wonderful; they had the gift bags, bling bling, the limos, and everything that went with it. That was awesome!" she said to herself.
«Read the rest of this article»
Clarksville, TN – The Third Annual Hilltop Barbecue Cook-off featured 12 teams competing in four categories for top prize of $250.00 plus a trophy. Second prize was $75.00 with a trophy and third prize was a plaque. Each judge rated the chicken, pulled pork, ribs or beef brisket for taste, appearance, and texture on a scale from one to ten.
«Read the rest of this article»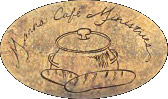 Clarksville, TN – Manna Café Ministries of Clarksville invites the public to our first Community Yard Sale Saturday, August 13th, 2011 at from 7:00am to 2:00pm at Manna House at 1319 East Franklin Street Clarksville.
The benefit will help support three weekly Mobile Café events and other community services of the ministry. "We try to balance any request for funds with a fundraising event, so the community can see the sweat equity we put into the operation," said Manna founder Kenny York. «Read the rest of this article»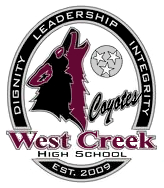 Clarksville, TN – One week ago today West Creek High School held its Academic Honors Ceremony recognizing the students who excelled throughout the school year. During the ceremony almost $500,000 in scholarships were presented to West Creek High School students.
Clarksville Mayor Kim McMillan, City Council Woman Candy Johnson, and Kay Martin  attended on behalf of the Clarksville-Montgomery County Education Foundation.
«Read the rest of this article»

Clarksville, TN - Yesterday Maurice Vaughn from Better Homes and Garden Real Estate Hometown Connection presented a check for $1600 to Kenny York from Mana Café Ministries. The check is the proceeds from the first Magic at the Museum benefit show.
York organized Mana Cafe Ministries together with his wife Vicki in May 2010. Together they have a combined 16 years experience serving the poor.
«Read the rest of this article»
Clarksville, TN - Driving up Hwy 149 from Clarksville, one could smell the sweet aroma of something good cooking as you topped the hill. The 2nd Annual BBQ Cookoff was well underway at Hilltop Supermarket.  Turning into the parking lot, tents, grills, barrels and other means of cooking barbecue came into view.
Some of the contestants arrived as early as 5:00am to setup and begin preparing their barbecue. This year's contest consisted of two categories: Chicken and Ribs. There was plenty barbecue to sample, as most of the contestants were also selling what they cooked.
«Read the rest of this article»
Clarksville, TN –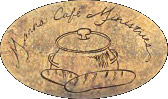 Manna Café Ministries held a mobile food pantry at Fellowship United Methodist Church in Clarksville, Tennessee yesterday. This is the 5th mobile food pantry held at the church since July. 305 families received a shopping cart full of food and personal hygiene items to help tide them over the holiday season. Over 50 people were on hand volunteering. Over the last year, the group distributed over 135,000 pounds of food.
With the added publicity this event received, around another 100-200 people showed up who were not able to receive assistance this time. Last month they served 330 families. "Somehow we were able to squeeze out enough food for thirty more families."
«Read the rest of this article»