Topic: Kentucky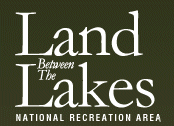 Golden Pond, KY – Land Between The Lakes National Recreation Area invites the public to the 153rd Fort Henry Anniversary Program and Walk. Local history about the Civil War in the area will be presented on Saturday, February 7th, from 1:00pm-2:30pm at The Homeplace.
A guided ¼ mile walk follows the program from 3:00pm-4:00pm at the Fort Henry Trail parking area. The walk is weather dependent. Registration and full deposit required:  $5.00/adults and $3.00/children. Call 270.924.2020 to make a reservation. «Read the rest of this article»

Clarksville, TN – The Clarksville Police Department is asking for assistance in multiple burglaries within the City of Clarksville and Montgomery County with the most recently being in the Trough Springs Area.
The suspects are driving either a Ford Explorer or Mercury Mountaineer with a Kentucky Temporary Tag. The vehicle is two tone blue and gray or tan on the bottom.
«Read the rest of this article»

Memphis, TN – A house cannot be sold if it cannot be shown.
In 2014, Crye-Leike totaled 183,000 scheduled appointments for showings. Many calls for showings come after business hours and on weekends when many real estate companies are not open.
Crye-Leike's in-house appointment call center is available to schedule appointments seven days a week until 8:00pm on listings. «Read the rest of this article»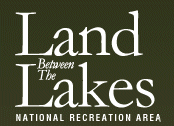 Golden Pond, KY - Turkey Quota Hunt applications for Land Between The Lakes National Recreation Area will be available February 1st-28th. Hunters may apply online at lblquotahunt.hometracker.com or by phone at 270.924.2065. Application fees are $5.00 online and $7.00 by phone.
Three quota hunts in both the Kentucky and Tennessee portions of Land Between The Lakes require prior application. Hunting is not permitted between these dates.
«Read the rest of this article»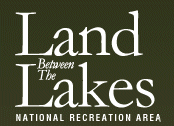 Golden Pond, KY - Land Between The Lakes National Recreation Area offers public school districts within 100 miles an opportunity to receive an Educational Field Trip Grant for the 2015-2016 school year. Educators must apply by April 30th, 2015.
Educational Field Trip Grants assist schools in covering costs for transportation; facility admission fees at Woodlands Nature Station, The Homeplace, and Golden Pond Planetarium; program costs; and dorm rental at Brandon Spring Group Center during the 2015-2016 school year.
Austin Peay (5-9) at Jacksonville State (7-9)
Thursday, January 8th, 2015 | 8:00pm CT
Jacksonville, AL | Pete Mathews Coliseum

Jacksonville, AL – Call it the second season…the new season…or the real season…but whatever the case Austin Peay men's basketball will open Ohio Valley Conference play, 8:00pm, Thursday, when it faces Jacksonville State in Pete Mathews Coliseum.
The Governors come in after an uneven 5-9 non-conference season.
«Read the rest of this article»
Written by Mary Brenna Corr
Nashville Zoo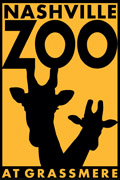 Nashville, TN – For zoo animals caught in the crossfire of war, the stories are grim. Abandonment, starvation and looting become new threats in an uncertain future. But did you know that the United States military has a special corps of soldiers whose mission it is to provide veterinary expertise during times of conflict, war, and other emergencies?
Nashville Zoo recently partnered with the Veterinary Services Division out of Fort Campbell Army Base in Kentucky to help these military veterinarians become familiar with zoo and exotic animal medicine and husbandry.
«Read the rest of this article»
Tennessee Representative Joe Pitts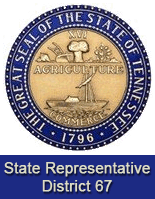 Clarksville, TN – A new year is here and looking forward into 2015, we have much to be grateful for this year. I continue to be in awe and inspired by our soldiers and their families who continue to answer the clarion call. Let's continue to keep them in our prayers every day.
I am writing to remind you of the "listening session" scheduled for Tuesday, January 20th, 2015, 6:00pm at the Family Readiness Center inside Gate One at Fort Campbell, KY.
This listening session is our opportunity to demonstrate our tangible support for our soldiers and their families of Fort Campbell. We are looking for a standing room only crowd that day and your attendance will make all the difference.
«Read the rest of this article»

Clarksville, TN – Fort Campbell, in cooperation with local communities, will host a listening session for concerned citizens regarding the recent findings associated with the Supplemental Programmatic Environmental Assessment (SPEA) on January 20th, 2015 from 6:00pm-8:30pm at the Fort Campbell Family Resource Center (FRC), 1501 William C. Lee Road. «Read the rest of this article»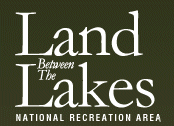 Golden Pond, KY - A public auction to reduce the size of Land Between The Lakes' bison herds will be held on Saturday, January 31st, 2015.
The sale begins at 9:00am Central Standard Time at the Elk & Bison Prairie corral. Bidder registration, final sale list, and viewing begin at 8:00am. Bison purchases may be made with cash, credit card, or personal check at time of bid acceptance.
«Read the rest of this article»