Topic: Kentucky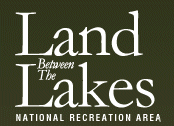 Land Between the Lakes, KY/TN – From now until July 31st, 2019, Hunters can apply for firearm quota deer hunts at Land Between the Lakes National Recreation Area July 1st-31st, 2019. Potential applicants can apply at https://lblquotahunt.hometracker.com
Application fees are $5.00 online.
Quota hunts provide unique recreational opportunities within the region and help maintain a healthy deer population.
«Read the rest of this article»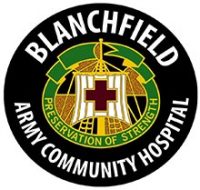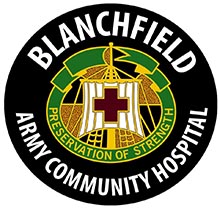 Fort Campbell, KY – Babies born at Blanchfield Army Community Hospital can receive a new book, free, each month until age five from a non-profit child literacy program offered in Tennessee and parts of Kentucky designed to expose even the youngest children to reading.
A registration card is available in the patient admission packet each new mother receives during her stay on the hospital's Mother Baby Unit. Parents simply complete the card and return it to their nurse before discharge and a hospital volunteer will enter their enrollment information into the system.
«Read the rest of this article»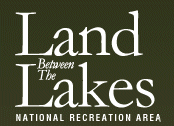 Land Between the Lakes , KY/TN – The storm Friday created downed trees and power lines blown over at Land Between the Lakes. The U.S. Forest Service continues to assist visitors and address the hazards.
Forest Service crews began accessing damages at 7:00pm Friday as a southeast moving storm brought high winds, lightening and heavy rains Friday evening. Land Between the Lakes staff ask people to postpone visits to the area while crews locate and clear hazards.
«Read the rest of this article»
Clarksville City Council to consider Hopkinsville Chief Freddie Montgomery
Clarksville, TN – Clarksville Mayor Joe Pitts has selected Hopkinsville Fire Chief Freddie Montgomery to lead Clarksville Fire Rescue after a nationwide search and consideration of a large field of candidates.
"Our search was broad and wide, and plenty of well-qualified candidates were interested in being Clarksville Fire Chief," Mayor Pitts said Wednesday.
«Read the rest of this article»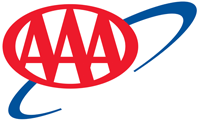 Tampa, FL – AAA reports that since Memorial Day the national average dropped six cents on the week, following a consistent downward trend.
The decline is unusual for this time of year. Pump prices usually trickle higher during the summer months due to increased demand. However, the latest Energy Information Administration (EIA) report reveals that total domestic gasoline inventories jumped a million bbl last week, helping to push pump prices lower.
«Read the rest of this article»

Clarksville, TN – Tennessee-Kentucky Future Stars football games will bring visitors from across the states of Tennessee and Kentucky to Clarksville Visit Clarksville officials expect the event to bring about 1,370 guests to the city this week.
«Read the rest of this article»
Related Images: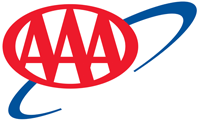 Tampa, FL – AAA says that today's national average is $2.74, which is seven-cents cheaper than last week, 13-cents less than a month ago and 18 cents cheaper than a year ago. Nearly every state's gas price average is cheaper than a week ago, a month ago and a year ago.
"Refinery utilization in the United States is at its highest level since early January, resulting in overall gasoline stocks at healthy levels to meet robust summer demand. Prices are dropping due to cheaper crude oil and at the same time U.S. supply is keeping pace with demand," said Jeanette Casselano, AAA spokesperson.
«Read the rest of this article»
T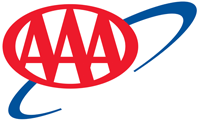 ampa, FL – AAA says the vast majority of the 37.6 million Americans who hit the road this past Memorial Day weekend found savings at the pump compared to last year's holiday. Today, 42 states and Washington, D.C. have gas price averages that are less expensive year-over-year, with Floridians (-31 cents) seeing the largest yearly change. Motorists in West Coast states are the exception, paying nearly double-digits more than last May to fill up.
«Read the rest of this article»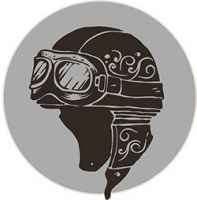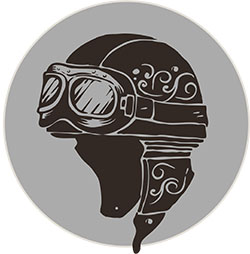 Clarksville, TN – As all of you know, the more you ride, the more you learn. I've only been riding for a little over three years. I've had three motorcycles, and I've learned a lot. The truth about all of that is I've got so much more to learn.
Everybody told me, "Don't worry, you'll drop the bike." I did. Four times now.
Everybody told me, "It's not a matter of if, but when." That's true. I've laid it down twice now. The last time required surgery.
Everybody told me, "You need to learn more about the mechanics of your bike." I haven't gotten to that one yet.
«Read the rest of this article»
Montgomery County, TN – The Clarksville-Montgomery County School System (CMCSS) has named four assistant principal positions and the Finance Director and the principal for the Middle College High School at Austin Peay State University (APSU).
«Read the rest of this article»
Related Images: