Topic: Kevin Kennedy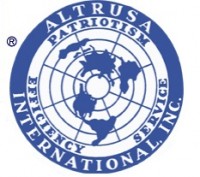 Clarksville, TN – Altrusa International Foundation of Clarksville presents its Seventh Annual Dancing with the Stars show on Saturday March 5th, 2016, 7:00pm at the Austin Peay State University's Music/Mass Communications Building. This year will be an All-Star Reunion Show with 10 former Stars once again returning to the stage!
The event is held as a fund raiser to provide scholarships to non-traditional students. Our goal this year is to present $10,000 in scholarships.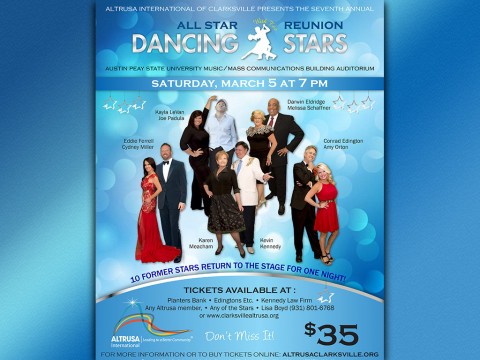 «Read the rest of this article»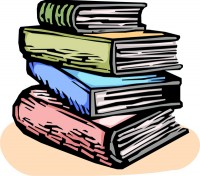 Clarksville, TN – The 50 Magnificent Men Book Release and Signing Event is one moment in time to be held in Clarksville, TN, Sunday, May 31st from 1:00pm-4:00pm at the Wilma Rudolph Event Center, Clarksville,TN.
The book Magnificent Men compiled by author and visionary Treva R. Gordon, of Clarksville, TN combines 50 stories from men who have each authored their very own chapter to share inside the book Magnificent Men, and each share their personal stories of inspiration and faith.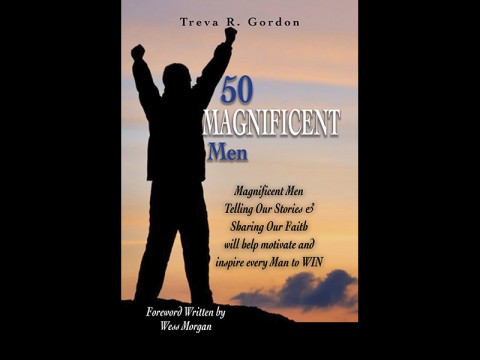 «Read the rest of this article»
APSU Sports Information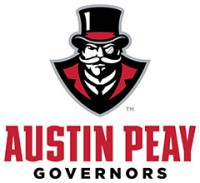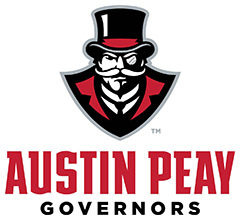 Clarksville, TN – And you thought election season was over.
Unchallenged for years as the official mascot for Austin Peay State University, Governor Peay X's stranglehold on that role appears in serious jeopardy. A new candidate – known as 'The Gov' – has emerged to oppose the incumbent in a race to become the face of Austin Peay.
Austin Peay is rife with change at the moment. A new logo, refurbished football stadium and the addition of new President Dr. Alisa White have made the climate right for a challenger to a long-established figure. Though a newcomer to the mascot world, The Gov has picked an opportune moment to throw his hat into the ring to become Austin Peay's next mascot.
«Read the rest of this article»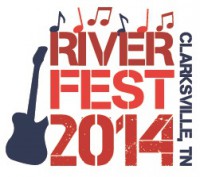 Clarksville, TN – The Riverfest Regatta, presented by U.S. Bank, is not your typical boat race. The boats racing down the Cumberland River at Saturday morning, September 6th were made of cardboard or plastic bottles along with a few other approved materials.
"We always enjoy the opportunity to sponsor city events," said Steve Kemmer of US Bank. "This is the eighth annual Riverfest Regatta, and we have been part of this event for the past several years! It's just a great way for us to give back to the community, and they have a lot of fun! The creativity is unbelievable."
«Read the rest of this article»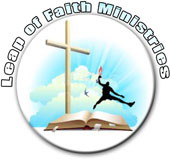 Clarksville, TN – Danielle Dillard is a bright, active sophomore at Westcreek High School. Along with maintaining academic excellence, Dillard is a member of JROTC and participates in drill competition, marching band, and has participated in the LEAP program for three years.
Dillard has been recognized for her academic excellence, leadership, and community commitment and was inducted into the National Honor Society, selected to attend the Rotary Youth Leadership Awards (RYLA) program at Austin Peay State University, and chosen for an internship at the Kennedy Law Firm.
«Read the rest of this article»
Youth Gain Self Esteem Through Fashion Show Gala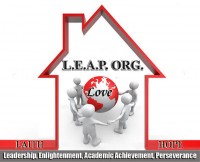 Clarksville, TN – Tuesday, January 25th, 2014 marked the 1st Annual LEAP Charity Fashion Show Gala at the Emmanuel Family Life Center.
Youth modeled the fashions of local designers such as ELO, Molerevon, Sacer & Savive, Heaven Sent Bowtique, Filthy Rich Celebrity Jewelry, and E & S Fashions with Gem's Hair Salon and Eyetunes donating their time to provide participants with hair and makeup makeovers. While some students modeled, other students prepared the food and served guests.
«Read the rest of this article»

Clarksville, TN – On Saturday March 9th the Legends of Clarksvegas will rock the Wilma Rudolph Events Center at Liberty Park to benefit animals and the Humane Society of Clarksville-Montgomery County.
The Legends of Clarksvegas features some of the best professional impersonators in the business. Come see Shawn Barker as "Johnny Cash", Lance Lipinsky as "Jerry Lee Lewis", Freddy B as "Elvis Presley", and Steve Bobbitt as "Rod Stewart" along with special guests, the EAS Showband, the official tribute band for Graceland. Local Attorney Kevin Kennedy will be acting at the Emcee for the evening.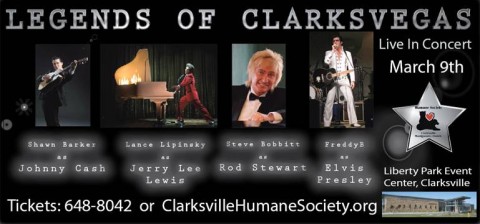 «Read the rest of this article»


Clarksville, TN – On Saturday Hilldale Baptist Church played host to third annual Unity Day celebration. The goal of Unity Day is to build a stronger community by recognizing and joining together religious, governmental and business leaders in fellowship.
Unity Day was founded by Treva Gordon, the owner and publisher of the Convenient Shopper Magazine. "I was watching an awards show on television and I was so inspired by the way they honored the pop star's and the rap artists. It was wonderful; they had the gift bags, bling bling, the limos, and everything that went with it. That was awesome!" she said to herself.
«Read the rest of this article»

Clarksville, TN – Clarksville Unity Day 2012, will be held Saturday, June 16th, 2012 at the Hilldale Baptist Church located at 2001 Madison Street in Clarksville, TN at 6:30pm.
The event first began in 2010 with the honoring of Ambassador Dr. Bobby Jones and several community pastors and non-profit organizations. It has now grown to be one of the city's most popular premiere community events where churches, non-profits, and businesses together unite to celebrate our community; turning out as many as 1400 people in past record attendance. «Read the rest of this article»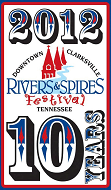 Clarksville, TN – The final day of the 2012 Rivers and Spires Festival on Saturday opened with unseasonably cooler weather to the point of being really chilly.  Warm coats, hats, and/or gloves were the order of the day.  Turnout started out slow, and might have been a little bit depressed over all from previous years as a result, but the people who did come out had a really great time!
Arriving around 11:00am, I found dribs and drabs of people mostly scattered around the various stages. As the morning progressed the numbers steadily increased. I made my way up strawberry alley and watched a vendor playing with one of the many items he had for sale. «Read the rest of this article»