Topic: Kim McMillan
Clarksville, TN – Improvements are moving forward for several intersections on State Route 76/Martin Luther King Jr. Parkway/U.S. Highway 41A Bypass — the popular southernmost route connecting Interstate 24 at Exit 11 and downtown Clarksville — while study continues on another intersection along the route.
«Read the rest of this article»

Montgomery County, TN – Montgomery County Election Commission is the latest county department to become Clarksville-Montgomery County Green Certified.
Montgomery County Mayor Jim Durrett, Clarksville Mayor Kim McMillan were present at the green ribbon cutting to congratulate Vickie Koelman and the employees.
«Read the rest of this article»
Clarksville, TN – Clarksville Mayor Kim McMillan met Thursday with members of the Captain William Edmiston Chapter of the Daughters of the American Revolution to proclaim Constitution Week in Clarksville.
The United States Constitution stands as this country's enduring governmental roadmap and a testament to the tenacity of Americans throughout history to maintain their liberties, freedoms and inalienable rights.
«Read the rest of this article»
Clarksville, TN – Omega Kimoto knows pain. In fact, she calls herself a "pain warrior."
Kimoto has battled since 2008 when she was injured while serving as an Alabama Conservation Enforcement officer. A career of law enforcement and community service was taken away virtually overnight.
After a second surgery she developed a condition known as Complex Regional Pain Syndrome, and her list of chronic pain conditions grew to include Arnold Chiari Malformation, Mast Cell Activation Syndrome and Glaucoma.
«Read the rest of this article»

Clarksville, TN – On Friday, September 16th, 2016, the Clarksville Police Department welcomes Nicole Galikowski, Brandon Doss, Amanda Ingram, Renee Cannon, Renee Hampton, Dakota Lobertini, Lindsay Villalpando, Jessica Baker, Michael Ciupka, and Blanca Miller.
The New Officers and their families, along with Chief Al Ansley, Deputy Chief Frankie Gray, Deputy Chief Michael Parr, Mayor McMillan's staff, members of the Clarksville Police Academy Alumni (CPAA) and other City Officials, gathered at the City Hall Conference Room while they were sworn in by Clarksville Mayor Kim McMillan.
«Read the rest of this article»
Clarksville, TN – Clarksville Mayor Kim McMillan greeted hundreds of military veterans at Liberty Park on Thursday for a Welcome Home Parade, a picnic lunch and musical entertainment.
"We welcome you to Clarksville, we honor you, and we thank you for your service to America," McMillan said to a lunchtime audience in the Wilma Rudolph Events Center. "Please know that the City of Clarksville, with its special connection to Fort Campbell, especially loves our veterans."
«Read the rest of this article»

Clarksville, TN – Estimates released yesterday from the U.S. Census Bureau's American Community Survey show Clarksville's population at 149,120. Just shy of the 150,000 mark, this growth reflects an 11.6% increase over the past five years.
In the same report, Montgomery County population is growing quickly toward a population of 200,000, with a 2015 estimate of 193,479, which is also up 11.6% from 2010. The number of households in the county increased to 70,494, up 7.7% over 2014.
«Read the rest of this article»
Clarksville, TN – Local residents, especially those interested in a system of greenways that link North Clarksville to downtown, are invited to a public workshop to discuss the ongoing project.
The workshop is a come-and-go event from 6:00pm-7:00pm, September 22nd at the McGregor Park Museum, 640 North Riverside Drive.
«Read the rest of this article»
BACH Public Affairs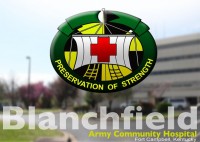 Fort Campbell, KY – Troops from Blanchfield Army Community Hospital's Warrior Transition Battalion packed Fort Campbell's Wilson Theater August 19th, for a healthy dose of inspiration from one of the unlikeliest motivational speakers.
While serving in Iraq in 2007, Cpl. Matthew Bradford was severely injured by an improvised explosive device, which took his eyesight and both legs. He became the first blind, double amputee in Marine history to be allowed to reenlist. Now a medically retired marine, he recounted his ordeal and road to recovery for a captivated audience.
«Read the rest of this article»
Written by Sgt. Neysa Canfield
101st Sustainment Brigade, 101st Airborne Division (AA) Public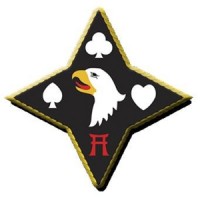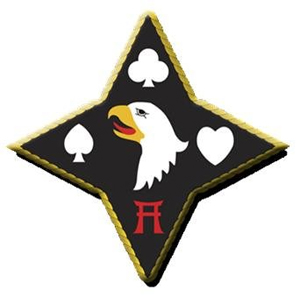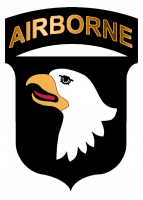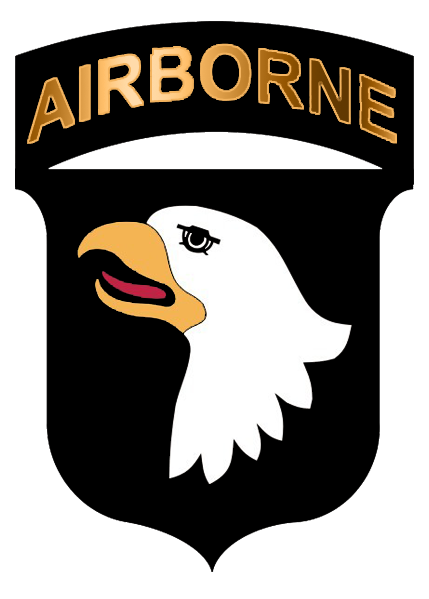 Fort Campbell, KY – Every year the Clarksville-Montgomery County School System recognizes a military unit that has gone above and beyond while supporting its partnered school by presenting them with the Boots on the Ground award.
This year, CMCCS gave the award to two units from 101st Airborne Division Sustainment Brigade, 101st Airborne Division (Air Assault).
The 101st Special Troops Battalion and D Battery, 2nd Battalion, 44th Air Defense Artillery Regiment received the award during the CMCSS's annual Partners in Education breakfast, September 1st, at the Wilma Rudolph Event Center in Clarksville, Tennessee.
«Read the rest of this article»