Topic: Kingsport
Tennessee to receive over $13.2 million; Clarksville $215,046

Washington – In the Obama Administration's continued effort to stimulate community development and job growth, U.S. Housing and Urban Development Secretary Shaun Donovan today awarded $620 million to over 500 communities across the country through the American Recovery and Reinvestment Act of 2009 (Recovery Act). To view the list the full list of grantees receiving funding under this program, visit HUD's Recovery Act website. Tennessee will receive over $13 million (see attached list).
The Recovery Act made available a total of $1 billion through the Community Development Block Grant (CDBG) Program. On July 16th, HUD announced the first round of grants under this program to nearly 700 communities, totaling $360 million. With today's announcement, all $1 billion are now in the hands of communities, working to create jobs and revitalize neighborhoods.
"Today, I am proud to announce that HUD has moved quickly to obligate more than $10 billion in Recovery Act funds," said Donovan. "Nearly three quarters of our Recovery Act funds are now available to communities across the country and are being put to work creating jobs, making homes more energy efficient, and strengthening neighborhoods." «Read the rest of this article»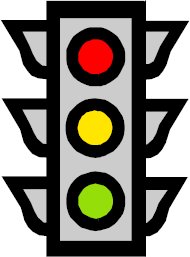 In February 2006, the City of Gallatin unveiled the Automated Camera Enforcement System. The system, known as A.C.E.S., is designed to catch drivers running red lights at intersections. Rather than relying on police officers to perform this function, the cameras automatically trigger when a driver enters an intersection after the light turns red. A police officer then reviews the tape, prints off a citation, and mails it to the owner of the vehicle that ran the light.
According to the Insurance Institute for Highway Safety, Gallatin is not alone. At least nine other communities in Tennessee, including Knoxville, Chattanooga, Germantown, Murfreesboro, and Jackson currently operate these devices.1 Other Tennessee communities considering their use include Clarksville, Morristown, Cookeville, La Follette, and Oak Ridge. Additionally, Chattanooga, Jackson, Mount Carmel, Red Bank, and Selmer have begun using speed cameras, similar devices used to capture speeding motorists.2 «Read the rest of this article»