Topic: Knoxville TN
Murfreesboro and Knoxville recognized Nationally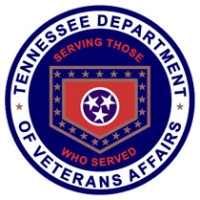 Nashville, TN – Tennessee Department of Veterans Affairs Commissioner Many-Bears Grinder joins the Tennessee State Veterans Homes (TSVH) Board in celebrating the announcement from U.S. News & World Report 2014 which names the Tennessee State Veterans Homes in Knoxville and Murfreesboro among the best in the country.
U.S. News and World Report rated more than 16,000 nursing homes using data research on nursing home safety, health inspection and staffing.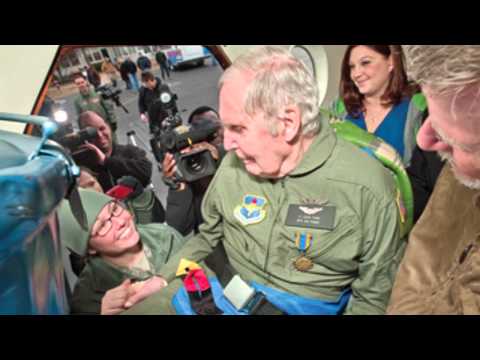 «Read the rest of this article»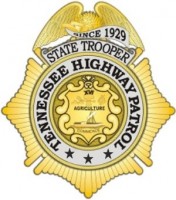 Nashville, TN – The Tennessee Highway Patrol is now accepting applications for the 2014 Citizens' Trooper Academy in the spring. Classes will be held in both Nashville and Knoxville during the spring sessions.
The Nashville session is scheduled to begin Tuesday, March 18th, 2014, while the Knoxville class will start on Thursday, March 20th, 2014.
Both sessions will run from 6:00pm to 9:00pm weekly. «Read the rest of this article»
Written by Sgt. Leejay Lockhart
101st Sustainment Brigade, 101st Airborne Division (AA) Public Affairs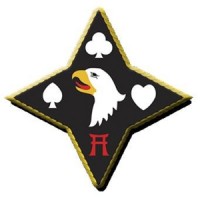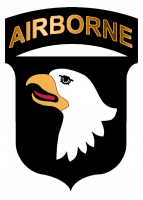 Fort Campbell, KY – In the last hours of darkness, January 27th, soldiers from the 1st Platoon, 218th Military Police Company, 716th Military Police Battalion, 101st Sustainment Brigade, 101st Airborne Division (Air Assault), assembled in their company area with their body armor, helmets and assault bags full of gear.
The arms room issued them weapons. The area had a low murmur of activity as the military police prepared for an upcoming mission.
«Read the rest of this article»
Boyd Played Key Roles in Developing Drive to 55, Tennessee Promise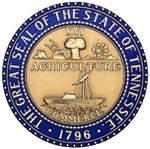 Nashville, TN – Tennessee Governor Bill Haslam has announced the appointment of Randy Boyd of Knoxville to the Tennessee Higher Education Commission (THEC).
For the past year, Boyd has served as a full-time, unpaid special advisor to the governor for higher education, focusing on the "Drive to 55" initiative to bring the percentage of Tennesseans with college degrees or certifications to 55 percent by the year 2025.
«Read the rest of this article»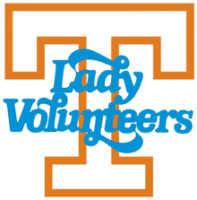 Knoxville, TN - On `We Back Pat' Night, Tennessee took care of business posting a 89-69 victory over Florida.
Five Lady Vols scored in double-figures as #11/12 Tennessee never trailed in the contest to move to 15-4 overall and 4-2 in the SEC. Meighan Simmons knocked down five 3-pointers on the way to a game-high 21 points.
Bashaara Graves netted 17 to equal her most points since the fourth game of the campaign. Jasmine Jones tallied 13, one shy of her career high. Andraya Carter tied her season-best with 14 and Isabelle Harrison added 12.
«Read the rest of this article»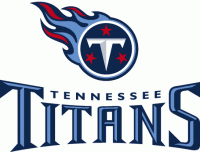 Nashville, TN – The Tennessee Titans named Jason Michael as offensive coordinator.
Michael has 11 years of coaching experience, including eight seasons in the NFL. He joins the Titans after spending three seasons (2011-13) as the tight ends coach for the San Diego Chargers.
"Jason really impresses me with his knowledge of the run and pass game and he was a big part of putting together our plans last year in San Diego," said Titans head coach Ken Whisenhunt.
«Read the rest of this article»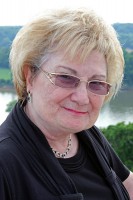 Clarksville, TN – Sue Freeman Culverhouse, long a staff-writer for ClarksvilleOnline.com, features eleven Tennessee authors in her new book. Tennessee Literary Luminaries: From Cormac McCarthy to Robert Penn Warren (The History Press, Charleston, SC, 2013). Her author website, www.sueculverhouse.com, links her readers to information about the book and her upcoming blog.
"I'm tired of people outside Tennessee believing that we're all wearing overalls without a shirt, chewing tobacco, going barefoot, toting six-shooters, and living off road kill," Culverhouse admits. "I want our youngsters to be proud of the literary heritage these and other Tennessee writers have contributed to the world of literature. All of the authors in my book have interesting lives in addition to having written not-to-be missed books."
«Read the rest of this article»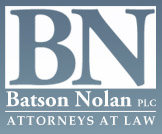 Clarksville, TN – Batson Nolan PLC is pleased to announce the addition of two associate attorneys, Jennifer Gower and Katie Downey, to the firm.
Jennifer, a native of Springfield, Tennessee, received her undergraduate Bachelor of Arts degree graduating magna cum laude from the University of Tennessee in 2005.  She received her law degree from the same school in 2009.
«Read the rest of this article»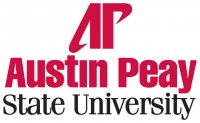 Clarksville, TN – Last year, members of Austin Peay State University's Society of Physics Students (SPS) chapter sent an email to the national organization, loaded with 45 megabytes of attachments.
Somehow, the email made it to College Park, MD, where officials probably spent weeks wading through hundreds of images and documents detailing all the activities the APSU club, known Del Square Psi, had participated in throughout the year.
«Read the rest of this article»

Clarksville, TN – With Governors football and Lady Govs volleyball seeing their respective seasons come to an end this past weekend Austin Peay fans will turn their full attention to basketball and indoor track, as the calendar get set to turn to December.
But before we get too immersed in hoops and hurdles action, let's remember some of the highlights and accomplishments from Austin Peay's cross country, football, soccer and volleyball teams during their Fall 2014 seasons.
«Read the rest of this article»