Topic: Knoxville TN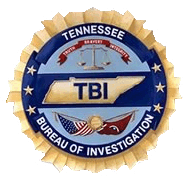 Nashville, TN – The Tennessee Bureau of Investigation has a new addition to the state's Top Ten Most Wanted list, Svante Ebinare Hinton of Knoxville, TN.
Svante Hinton is wanted by the Knox County Sheriff's Office and the Tennessee Bureau of Investigation.  Hinton was charged with Attempted 2nd Degree Murder from an incident that occurred in Knox County in 2012.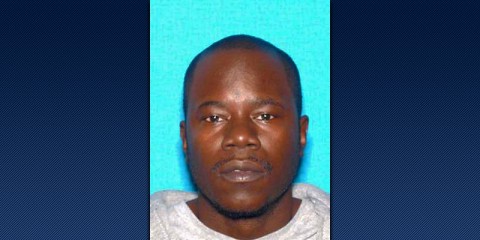 «Read the rest of this article»
Over 160 Bird Species Identified at Seven Islands State Birding Park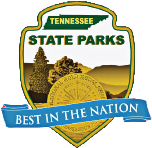 Knoxville, TN – Tennessee State Parks is pleased to announce the newest addition to the parks system, Seven Islands State Birding Park. State and local officials attended the official opening of the 56th state park Tuesday in Knoxville.
Seven Islands State Birding Park offers activities including observation, hiking and a small boat launch for canoes and kayaks. The property is adjacent to the French Broad River and aquatic and riparian habitats support an impressive diversity of wildlife species. Over 160 species of birds have been identified.
«Read the rest of this article»

Nashville, TN – The Tennessee Department of Health joins a coalition of health providers and other partners across the country taking part in National HIV Testing Day Friday, June 27th.
As part of this effort to raise awareness and promote prevention of HIV, TDH is teaming up with Walgreens and Greater Than AIDS to provide free HIV testing at sites across Tennessee June 26th-28th. TDH encourages all sexually active Tennesseans, regardless of age, to get tested for HIV. «Read the rest of this article»
Diverse panel highly qualified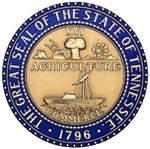 Nashville, TN – Tennessee Governor Bill Haslam has appointed a special Tennessee Supreme Court to hear a case from which four Supreme Court justices have recused themselves.
The highly qualified and diverse appointees represent the three grand divisions of Tennessee.
The special court appointees are:
«Read the rest of this article»
Nashville, TN – Makers of foods or food related products from across the state met in Nashville last week to debut their products, do business and vie for awards at the Tennessee Department of Agriculture's Pick Tennessee Products Tradeshow. The event was held in conjunction with the Tennessee Grocers and Convenience Store Association's annual convention.
Among the day's best were Gold Award winning Chubby Bunny Baby Foods, owned by Madison resident Jem Boyd, who took the top prize for her products made with local produce. The Silver Award went to Bradley's Chocolate Factory, owned and operated by Knoxville's Hamlett family. The Bronze Award went to Veronica Hawbaker for her Soberdough Brew Bread, a packaged bread mix. «Read the rest of this article»
Austin Peay Sports Information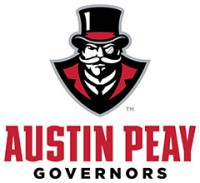 Knoxville, TN -  Former Austin Peay State University women's basketball head coach Lin Dunn will be inducted into the Women's Basketball Hall of Fame, Saturday.
The induction ceremony will take place 6:00pm, at the Tennessee Theatre in Knoxville. Dunn will be part of six-member 2014 class that also will include: Michelle Edwards (player), Mimi Griffin (contributor), Yolanda Griffith (player), Jasmina Perazic (player), and Charlotte West (contributor).
«Read the rest of this article»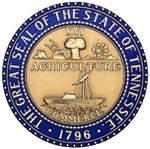 Nashville, TN - Tennessee Governor Bill Haslam joined Department of Mental Health and Substance Abuse Services (TDMHSAS) Commissioner E. Douglas Varney and others today to announce "Prescription for Success," the state's plan to prevent and treat prescription drug abuse in Tennessee.
Prescription drug abuse is a pervasive, multi-dimensional issue impacting Tennessee individuals, families, and communities. Of the 4,850,000 adults in Tennessee, it is estimated that nearly 5 percent (about 221,000) have used pain relievers, also known as prescription opioids, in the past year for non-medical purposes. Of those, it is estimated that 69,100 are addicted to prescription opioids and require treatment for prescription opioid abuse.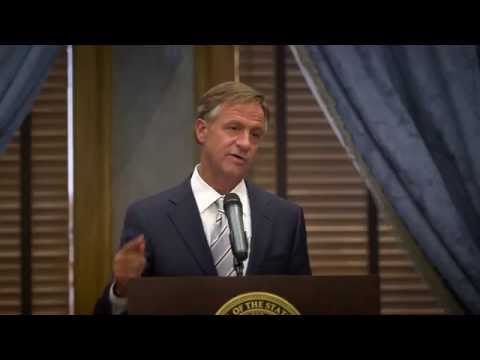 «Read the rest of this article»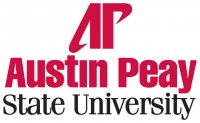 Clarksville, TN – Dr. Solie Fott, Austin Peay State University professor emeritus of music, considers himself to be just a fiddle player, but that's a bit of an understatement.
Throughout his sideline career as a Nashville sessions string player, he has performed with some of the top names in modern music history, including Patsy Cline, Elvis Presley, Johnny Cash, Bob Dylan, Roy Orbison, Kris Kristofferson and Eddie Arnold.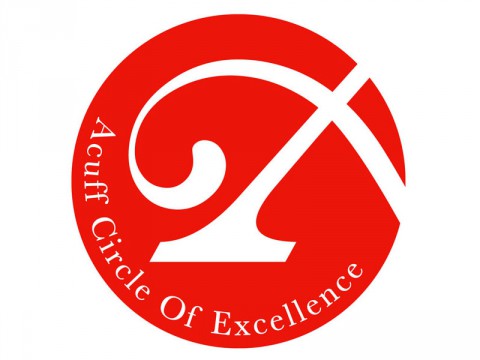 «Read the rest of this article»

Nashville, TN – The Tennessee Wildlife Resources Agency is reporting that there was one boating-related fatality reported over the 2014 Memorial Day holiday weekend.
The fatality came on Memorial Day morning. James Edward Arnett (67) of Knoxville, TN was launching his boat from a trailer when the incident occurred on Douglas Lake near Inspiration Point Campground on Muddy Creek in Jefferson County. «Read the rest of this article»
Clarksville, TN – It is a solemn occasion when a nation gathers together to honor its soldiers, those who lived to come home, but even more importantly those who did not. The body of U.S. Army Staff Sergeant Lawrence Woods was buried in Arlington National Cemetery on March 21st of this year. There are 27 remaining missing POW/MIA's from the State of Tennessee. Each one was honored in a ceremony held in front of the William O. Beach Civic Center at Veterans Plaza in Clarksville Tennessee on Sunday evening.
The Vietnam Veterans of America, Chapter 396 holds this Memorial Day Vigil each year to remember the men and women who were left behind in Vietnam when American forces left that country in 1975.
«Read the rest of this article»