Topic: Knoxville TN

Nashville, TN – "Tennessee Uncharted," the Tennessee Wildlife Resources Agency's television program, has been named as the best outdoors television series in the country by the Association for Conservation Information, Inc. (ACI).
"Tennessee Uncharted" made its debut in October 2014. TWRA partners with Knoxville-based Designsensory and production company PopFizz to bring the weekly program to television viewers across the state on PBS stations. The program showcases the outdoors, including unique locations, techniques and traditions in the Volunteer State.
«Read the rest of this article»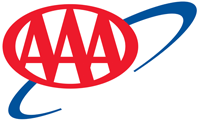 Knoxville, TN – Older adults who have stopped driving are almost two times more likely to suffer from depression and nearly five times as likely to enter a long-term care facility than those who remain behind the wheel, according to a new report released by the AAA Foundation for Traffic Safety and Columbia University.
The study examined older adults who have permanently given up driving and the impact it has on their health and mental well-being.
«Read the rest of this article»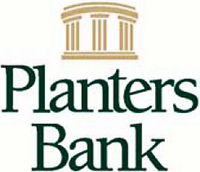 Clarksville, TN – Planters Bank welcomes Wes Sumner to its commercial banking division as assistant vice president.
A native Clarksvillian, Sumner received a B.B.A. in finance from the University of Memphis and an M.B.A. from Mississippi State University. For the past nine years, he worked for Regions Bank in Knoxville, Nashville and Clarksville, where he was a branch manager.
«Read the rest of this article»

Nashville, TN – The Tennessee Wildlife Resources Agency is announcing that the application deadline is nearing for the 2015 Wildlife Management Area (WMA) Big Game Quota Hunts, the regular elk, youth elk, and WMA youth hunts. Entries must be submitted before midnight (CDT) on Wednesday, July 23rd.
The WMA hunting instruction sheet lists locations and dates for each of the quota hunts along with drawing rules and regulations.
Instruction sheets can be obtained and applications made for the hunts at any TWRA license agent, TWRA regional office or online at the TWRA website, www.tnwildlife.org. Mailed instruction sheets will not be processed into the drawing system. «Read the rest of this article»
Written by Whitney Clavin
NASA's Jet Propulsion Laboratory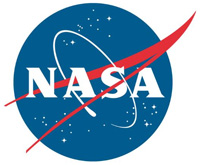 Pasadena, CA – What's icy, has "wobbly" potato-shaped moons, and is the world's best-known dwarf planet? The answer is Pluto, and NASA's New Horizons is speeding towards the edge of our solar system for a July 14th flyby.
It won't be making observations alone; NASA's fleet of observatories will be busy gathering data before and after to help piece together what we know about Pluto, and what features New Horizons data might help explain.
«Read the rest of this article»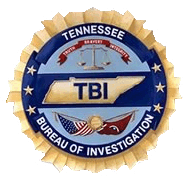 Knoxville, TN – Special Agents from the Tennessee Bureau of Investigation have obtained indictments for an inmate in the custody of the Tennessee Department of Correction in connection to a mailed threat targeting an Assistant District Attorney General.
On February 18th, TBI Agents began investigating an incident which occurred at the Sevierville office of District Attorney General James Dunn.
Earlier that day, an employee of the office opened a letter from inmate Mark Rhodes, which contained a suspicious white powder and threats targeting an Assistant District Attorney General who previously prosecuted a case involving Rhodes. «Read the rest of this article»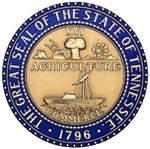 Nashville, TN – Tennessee State Representative Ryan Haynes (R–Knoxville) announced Wednesday he is officially stepping down from his seat in the House of Representatives representing District 14, which encompasses a portion of Knox County. The move follows Haynes being elected Chairman of the Tennessee Republican Party in early April.
In a statement, Haynes expressed his gratitude to the people he has represented in the 14th District during his 7 years of service in Nashville. Haynes was only 23 years old and a recent graduate from the University of Tennessee when he won his first two-year term as State Representative.
«Read the rest of this article»

Nashville, TN – Memorial Day holiday weekend is regarded as the unofficial start to the summer boating season and the Tennessee Wildlife Resources Agency wants to emphasize the use of life jackets while boating in a safe and responsible manner.
Annually, the Memorial Day weekend is one of the year's busiest boating weekends. Last year over the holiday weekend, there was one boating-related fatality which came while a Knoxville resident was launching his boat from a trailer on Douglas Lake.

«Read the rest of this article»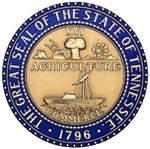 Nashville, TN – Families of those with disabilities are now one step closer to saving more money for medical costs with tax-free earnings.
Yesterday, Tennessee Governor Bill Haslam signed the Tennessee ABLE Act into Law, giving State Treasurer David H. Lillard, Jr. the authority to create and offer tax-advantaged investment plans to help families of those with disabilities save money for a variety of qualifying expenses.
The legislation, passed unanimously by the 109th General Assembly, establishes an Achieving a Better Life Experience (ABLE) Program in accordance with federal legislation.
«Read the rest of this article»
Nationwide, Bicycle Fatalities Continue to Rise Year over Year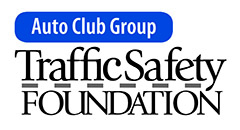 Knoxville, TN – May is National Bike Safety Month and AAA encourages all bicyclists to take necessary precautions while sharing the road with motorists. This means making safety a top priority, not just in May, but throughout the year.
Bicycle fatalities continue to increase across the U.S. according to the most recent data from the National Highway Traffic Safety Administration.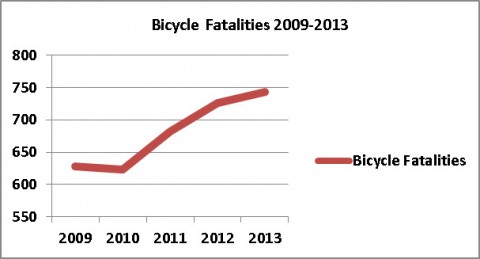 «Read the rest of this article»