Topic: Knoxville TN

Montgomery County, TN – Assistant principals for Woodlawn Elementary School and Northwest High School have been selected.
Northwest's new assistant principal is Jessica Peppard, who has served as academic coach for Northwest and Northeast High Schools. She will replace Marlon Heaston, who has been named principal of Kenwood Middle. Christina Irwin has been appointed assistant principal at Woodlawn, replacing Jennifer Silvers who was named principal of the school.
«Read the rest of this article»
Written by Guy Webster
NASA's Jet Propulsion Laboratory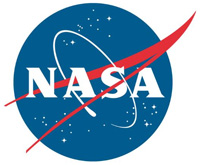 Pasadena, CA – Two-tone mineral veins at a site NASA's Curiosity rover has reached by climbing a layered Martian mountain offer clues about multiple episodes of fluid movement. These episodes occurred later than the wet environmental conditions that formed lake-bed deposits the rover examined at the mountain's base.
Curiosity has analyzed rock samples drilled from three targets lower on the mountain in the past seven months. It found a different mineral composition at each, including a silica mineral named cristobalite in the most recent sample.
«Read the rest of this article»
UT Sports Information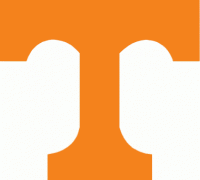 Knoxville, TN – The University of Tennessee announced today that it has terminated its employment agreement with head men's basketball coach Donnie Tyndall for cause. The decision was made based on information the university received during the NCAA's investigation of another institution.
The university concluded that Tyndall is highly likely to be found responsible for serious (e.g., Level I and/or Level II) violations of NCAA rules that occurred during his tenure as head men's basketball coach at another institution. «Read the rest of this article»
Austin Peay Sports Information

Knoxville, TN – A rare midweek pitcher's duel did not fall in favor of Austin Peay State University's baseball team as it dropped a 3-0 decision to Tennessee, Tuesday night, at Lindsey Nelson Stadium.
«Read the rest of this article»
APSU Sports Information

Howey-In-The-Hills, FL – El Campeón Course at the historic Mission Inn Resort and Spa got the best of the Austin Peay State University men's golf team during the first day of the Mission Inn Spring Spectacular, Saturday.
«Read the rest of this article»
New State Veterans Home prepares to open in Clarksville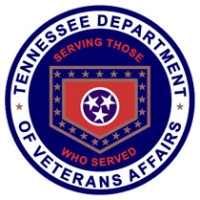 Nashville, TN – Tennessee Department of Veterans Affairs Commissioner Many-Bears Grinder joins the Tennessee State Veterans Homes (TSVH) Board in celebrating the announcement from U.S. News & World Report 2015 which names the Tennessee State Veterans Homes in Murfreesboro, Humboldt and Knoxville among the best in the country.
U.S. News and World Report rated more than 16,000 nursing homes using data research on nursing home safety, health inspection and staffing. The source of the data originates from the Centers for Medicare and Medicaid Services (CMS).
«Read the rest of this article»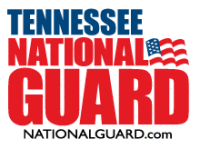 Nashville, TN – Late on Presidents Day 2015, 19 members of the Tennessee Army National Guard's 194th Engineer Brigade, equipped with High Mobility Multipurpose Wheeled Vehicles (HMMWV's), were called out to perform health and wellness checks on motorists in response to rapidly deteriorating road conditions on two major interstates.
That was two weeks ago, and today, Tennessee Army and Air Guard personnel are still at work aiding state and local responders in efforts to recover from a severe winter storm that swept across the state in two waves.
«Read the rest of this article»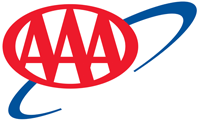 Knoxville, TN - Your shiny car is probably three dirty shades of grey after driving through the snow, slush and salt during the last two weeks.  In fact, your car could be corroding in some secret places, and reversing the effects may not be as easy as a simple car wash.
"In addition to the build-up on the body of the vehicle, damage can occur to the undercarriage as well," said Jack Wilson, field business manager, Tennessee Approved Auto Repair. "Proper cleaning can help combat corrosion to vital parts such as brake lines and fuel tanks, and time could be a factor." «Read the rest of this article»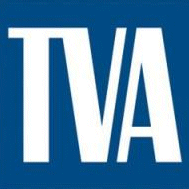 Knoxville, TN – Mother Nature appears ready to remind the Tennessee Valley that it is still winter this week as multiple masses of cold air are forecast to blanket the area from Tuesday night through Friday.
With the drop in temperatures comes an increase in power use and, ultimately, utility bills, but consumers can limit those increases by taking a few simple steps.
"Small changes can make a big difference, such as lowering your home thermostat from 68 to 67 degrees," said Jacinda Woodward, senior vice president of Transmission and Power Supply for the Tennessee Valley Authority. "One degree of temperature really won't affect the comfort of your home, but that small reduction can mean a savings of 3 percent on your power bill." «Read the rest of this article»
APSU Sports Information

Clarksville, TN – Austin Peay State University literally could re-title a popular old Glen Campbell song with its 2015 football recruiting class.
Instead of "Wichita Lineman" it easily could be titled "Austin Peay Linemen" as the Governors expect to bring some 17 new linemen to campus in 2015.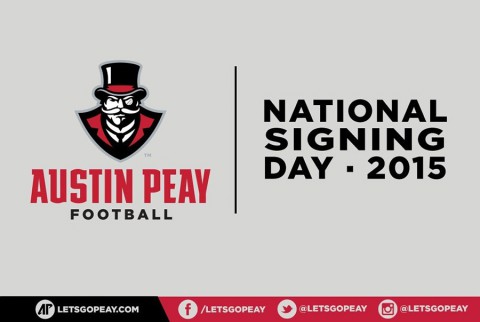 «Read the rest of this article»