Topic: Knoxville TN
APSU Sports Information

Brentwood, TN – Austin Peay State University women's golf senior Morgan Kauffman was named adidas®/Ohio Valley Conference Female Co-Golfer of the Week, announced Wednesday by the conference office.
After struggling in her final home tournament two weeks ago, Kauffman battled back with her season's first top-10 showing over the weekend at the Winthrop Intercollegiate.
«Read the rest of this article»
Written by Corey Adams
APSU Sports Information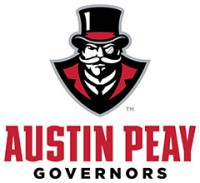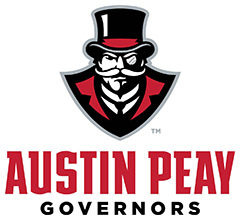 Clarksville, TN – On July 7th last summer, things were quiet here in the United States – just your typical Thursday afternoon. But overseas surrounding a diamond-shaped area in the streets of Geneva, Switzerland, it was a frenzy. It was the day France shocked the soccer world by advancing to the UEFA Euro 2016 final following a 2-0 upset over Germany.
Geneva borders France to the east side, and the locals celebrated the victory for hours, horns honking as each vehicle drove by the crowd of people. Among the gathering was an Austin Peay alum, standing in awe by the abnormality in front of him.
«Read the rest of this article»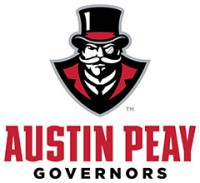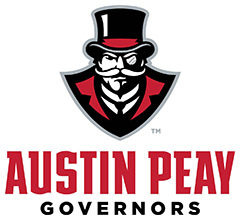 Clarksville, TN – On Saturday, October 22nd Austin Peay State University announced the 2016 APSU Homecoming Court and crowned Homecoming King and Queen during halftime at the Governors football game against Mercer at Fortera Stadium.
Ilyana Capellan a communications major was crowned Homecoming Queen. Capellan from Aliso Viejo, CA was sponsored by Pi Kappa Alpha Fraternity. She was escorted by her cousin Rico Gardner.
«Read the rest of this article»
APSU Sports Information

Knoxville, TN – The Austin Peay men's tennis team completed their fall season at the Ohio Valley ITA Regional over the weekend.
Almantas Ozelis opened play with a 6-3, 6-1 in his first match topping Simon Bustamante from Chattanooga. Ozelis' run ended after a 6-2, 6-2 defeat to No. 9 seeded Timo Strodder from Tennessee.
«Read the rest of this article»
APSU Sports Information

Clarksville, TN – Six contests against Atlantic Coast Conference foes highlight Austin Peay State University's 2017 baseball schedule presented by head coach Travis Janssen, Wednesday.
After opening the season at Raymond C. Hand Park with the Riverview Inn Governors Challenge, the Governors will travel to ACC tournament champion North Carolina State for a three-game series during Week 2 (February 24th-26th) of the schedule.
«Read the rest of this article»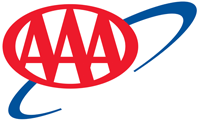 Knoxville, TN – Teen involved crash fatalities increased 10% in 2015, according to a new report from the Governors Highway Safety Association. Distracted driving is the number one cause of teen driver crashes and teen passengers are the number one distraction for teen drivers.
"We all know how distracting cell phones can be, but driving with teen passengers is even more dangerous for our younger drivers," said Stephanie Milani, Tennessee Public Affairs Director, AAA – The Auto Club Group. "Make sure all the teen drivers in your life know the dangers and how to stay safe."
«Read the rest of this article»
Tennessee Athletics Department
Vols lose second straight game to a Top 10 team on Saturday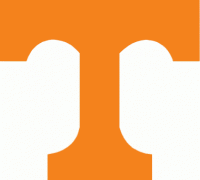 Knoxville, TN – No. 9/11 Tennessee fell to No. 1/1 Alabama 49-10 on Saturday at Neyland Stadium.
Alabama jumped out to a 14-0 lead, but Tennessee (5-2, 2-2 SEC) pulled within seven in the second quarter after forcing a turnover in Crimson Tide territory. Derek Barnett got around the edge and forced a fumble by quarterback Jalen Hurts. Quay Picou recovered the ball to set the Vols up at Alabama's 11-yard line.
Two plays later, Alvin Kamara rushed seven yards up the middle on a read-option play to bring the score to 14-7.
«Read the rest of this article»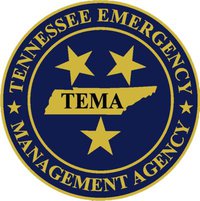 Nashville, TN – The Tennessee Army National Guard sent helicopters and crews to South Carolina late last week as the state made preparations ahead of Hurricane Matthew's arrival.
The rotary wing assets were requested by South Carolina through the Emergency Management Assistance Compact process whereby states can ask for help in time of crisis, or other natural disasters.
The Tennessee Emergency Management Agency serves as the mitigating agency for such requests and works regularly with other state emergency management agencies to facilitate these cooperative agreements.
«Read the rest of this article»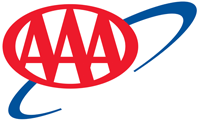 Knoxville, TN – Parents don't prepare their teens to drive as well as they did a decade ago. According to a AAA survey of 142 driving instructors across America, 65% said the decline in quality parental involvement has added to the challenges facing young drivers.
They also reported that parents often set a bad example through their own behaviors.
«Read the rest of this article»
#9 Tennessee vs. #1 Alabama
Saturday, October 15th | 2:30pm CT
Knoxville, TN | Neyland Stadium | TV: CBS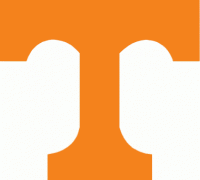 Knoxville, TN – After two consecutive weeks on the road, No. 9/11 Tennessee returns home to play host to cross division rival and top-ranked Alabama at Neyland Stadium on Saturday at 2:30pm CT.
Saturday's game will be broadcast on CBS as Tennessee (5-1, 2-1 SEC) will appear on the SEC on CBS Game of the Week for the fourth consecutive week. The Vols are the first team in history to be featured in four straight weeks by the network. Verne Lundquist, Gary Danielson and Allie LaForce will be on the call.
Fans can also tune in to their local Vol Network affiliate to hear Bob Kesling, Tim Priest, Brent Hubbs, Eddie Moore and John Brice describing the action. A national Sirius XM broadcast is available on channel 84.
«Read the rest of this article»