Topic: Knoxville TN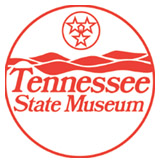 Nashville, TN – The first major retrospective of Tennessee artist Lloyd Branson's life, works of art, and legacy will open at the Tennessee State Museum on July 1st. The exhibition entitled, Celebrating a Life in Tennessee Art: Lloyd Branson, 1853 – 1925, was organized by the East Tennessee Historical Society and features more than 60 of Branson's paintings which tell the remarkable story of the ambitions and achievements of the artist and his region.
There is no admission charge to the exhibit which will be on view in the museum's Changing Galleries.
«Read the rest of this article»
Research from AAA Foundation Finds 60% of Teen Crashes Involve Distraction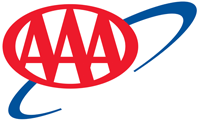 Knoxville, TN – Over the past five years, more than 5,000 people have been killed in crashes involving teen drivers during the "100 Deadliest Days," the period starting at Memorial Day when teen crash deaths historically climb.
As the summer driving season begins, the AAA Foundation for Traffic Safety is releasing a follow-up study confirming that nearly 60 percent of teen crashes involve distractions behind the wheel.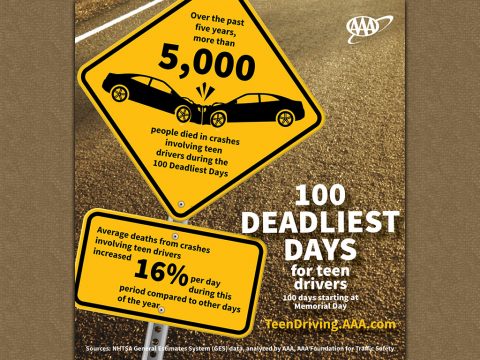 «Read the rest of this article»
Tennessee Fallen Heroes Medal Posthumously Awarded

Nashville, TN – Tennessee Governor Bill Haslam joined Tennessee Department of Veterans Services Commissioner Many-Bears Grinder and Major General Terry "Max" Haston of the Tennessee Military Department to pay tribute to seven service members killed in action to include four Marines and one Sailor killed in Chattanooga on July 16th, 2015.
«Read the rest of this article»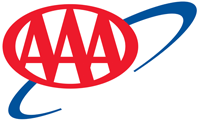 Knoxville, TN – Thunderstorms are creating flash flood situations in Northern Tennessee. AAA urges motorists to be cautious. Heavy rainfall can create dangerous driving conditions with little to no visibility.  It is very important that motorists adjust their typical driving style.
Nearly 1.2 million traffic crashes occur each year on wet pavement with more than a half million injuries and 5,700 deaths, according to data from the National Highway Traffic Safety Administration.
«Read the rest of this article»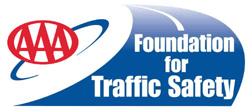 Knoxville, TN – In 2014, 21,022 motor vehicle passengers lost their lives. Tragically some of these deaths could have been prevented if the passenger had been wearing a seat belt. Seat belts save lives.
Yet, AAA Foundation for Traffic Safety research found  nearly 1 in 5 drivers (17.8%) report having driven without wearing their seat belt in the past 30 days; nearly one-fifth (15.2%) report doing this more than once, and more than 1 in 20 (5.6%) report driving without a seat belt fairly often or regularly.
«Read the rest of this article»
Save Lives During National Distracted Driving Awareness Month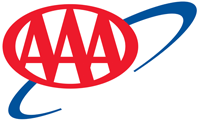 Knoxville, TN – April is National Distracted Driving Awareness Month. AAA – The Auto Club Group are reminding motorists to Slow Down, Move Over.
The law requires motorists to give adequate space to law enforcement, tow truck drivers, utility service vehicles and other first responders that are stopped on the side of the road.
«Read the rest of this article»
APSU Sports Information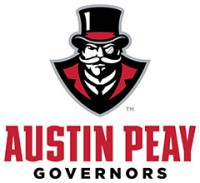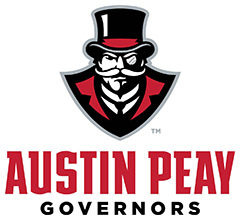 Clarksville, TN – Junior Morgan Kauffman, of the Austin Peay State University women's golf team, has been named the Copies in a Flash APSU Athlete of the Week.
Kauffman earned All-Tournament honors at the 2016 Ohio Valley Conference Women's Golf Championships, placing fifth with a three-round 224 (75-76-73) after moving up three spots to lead the Lady Govs to a fifth-place team finish. She is Austin Peay's first All-Tournament player since Chelsea Harris' string of four straight all-tournament honors (2008-11).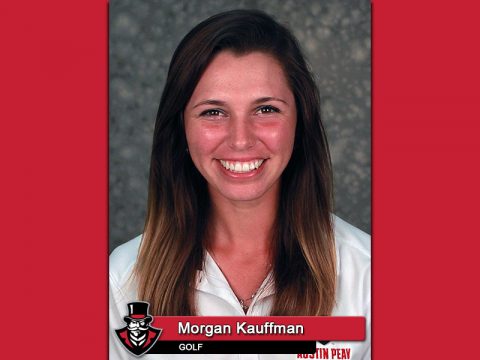 «Read the rest of this article»
Residents Can Provide Suggestions and Comments during Nine Public Meetings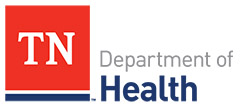 Nashville, TN – The Tennessee Department of Health has scheduled nine meetings across the state to collect input from the general public about the State Health Plan.
Each meeting will be in a workshop setting, allowing participants to provide comments and recommendations for setting health objectives for communities and to address the state's population health improvement plan. «Read the rest of this article»
Austin Peay Sports Information

Knoxville, TN – Austin Peay State University men's tennis team saw its three-match winning streak come to an end Sunday afternoon, falling 7-0 to Tennessee.
The Governors (3-8) dropped two doubles matches to begin the day, and could not overpower the Vols (11-12) who later cruised in singles action.
«Read the rest of this article»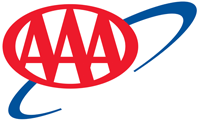 Knoxville, TN – More than 102,000 traffic crashes have been caused by distracted drivers in Tennessee in just the past five years, AAA reports. In recognition of Distracted Driving Awareness Month, AAA warns drivers to put it down, don't text and drive and avoid any activities that divert attention from the primary driving task.
Any distractions could endanger a driver, passengers, or others sharing the road including bicyclists or pedestrians.
«Read the rest of this article»