Topic: Kohl's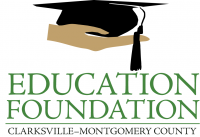 Clarksville, TN – The Clarksville Montgomery County Education Foundation, 100% Graduation Committee and event sponsors announce the 3rd Annual Get Motivated Class of 2018 assembly for all Clarksville-Montgomery County freshmen.
This assembly will be held on the campus of Austin Peay State University at the Dunn Center on  Thursday, October 9th at 10:00am.
«Read the rest of this article»

Montgomery County, TN – The Montgomery County Sheriff's Office (MCSO) will be conducting free child car seat safety checks from 10:00am to 2:00pm Saturday at Kohl's, 2840 Wilma Rudolph Boulevard.
Deputies will be checking to make sure your child car seat is properly installed, and as such, your child must be present for the check. Each check will take about 20 minutes.
«Read the rest of this article»

Clarksville, TN – Starting Friday May 30th, 2014, the Clarksville Chess Club will begin meeting every Friday at Books-A Million.
The event is open to chess players of any level. «Read the rest of this article»

Clarksville, TN – After a day of eating Turkey on Thanksgiving, most people are watching football or taking a nap. Others though, begin to plan their evenings shopping. Black Friday is always one of the largest retail days of the years with store after store competing to offer the biggest deals to lure the shoppers inside.
Each year it seems, stores have been opening earlier and earlier. This year is no exception. Some stores are opening Thanksgiving day at 8:00pm. Below is a list of some of the stores, their opening times and some of the specials they will be having. «Read the rest of this article»
How to score apparel, accessories, and more at the best prices; plus, bargain hot spots

Yonkers, NY – Shoppers are bound to get a good deal at a discount store, but having a strategy can save them even more.
The October 2013 issue of ShopSmart, from Consumer Reports, shares secrets for getting the best deals on clothing, accessories and more at Kohl's, JCPenney, H&M, Target, T.J.Maxx and Marshalls and reveals six bargain hot spots and the best things to buy there. «Read the rest of this article»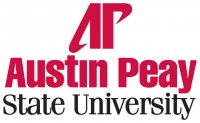 Clarksville, TN – APSU Vice President of the National Alumni Association, Makeba Webb shared the ins and outs of pursuing higher learning opportunities and relationship that education has to career development with students enrolled in the LEAP Youth Career Development Program.
Students listened intently as Makeba advised them of the differences between financial aid, Pell Grants, scholarships and student loans and the impact selecting a school in state or out of state would have on funding sources.
«Read the rest of this article»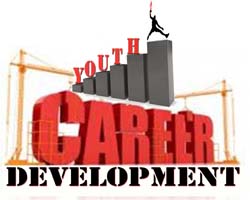 Clarksville, TN – The LEAP Organization, Daymar Institute, Kohls, Manna Cafe, Montgomery County Youth Services, and the Career Center have partnered to facilitate a Youth Career Development Program.
The goal of the program is to prepare youth to be able to successfully obtain employment by providing interview technique coaching, resume writing instructions, provide relevant work experience, and job placement assistance with employers. «Read the rest of this article»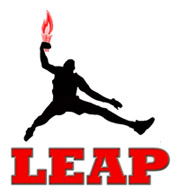 Clarksville, TN – April 29th, 2013 marked the 4 Year Anniversary for the LEAP Organization being registered as a 501c3 nonprofit organization. From its humble beginnings, the Clarksville based organization has grown to provide youth development services in Robertson County and Cheatham County.
To celebrate reaching this milestone the organization reached out to Chic Fil A on Wilma Rudolph Boulevard to create an family friendly atmosphere that encouraged board members, staff, volunteers, community partners, parents, and youth in the program to get to know one another.
«Read the rest of this article»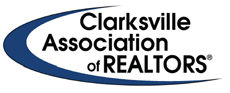 Clarksville, TN – On April 6th, the Clarksville Association of Realtors was the center point for recognizing the achievement of students from various high schools who completed the 12 week Youth Career Development Program.
The graduates consisted of Cassidy Ebersole, Stacey Jenkins, Raven Ross, Matthew Ebel, Courtney Carter, and David Johnson.  Upon receiving their certificate of completion and final program stipend, each student was awarded the opportunity to share what they learned throughout the program.
«Read the rest of this article»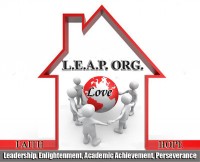 Clarksville, TN – February 2nd, 2013 marked the halfway point for the youth enrolled in the Hybrid Career Development Program. For the 1st 6 weeks a diverse group guest speakers facilitated classes that addressed Self Awareness, Education, Interpersonal Communication, Career Search Preparation, Networking , and Career Progress.
Kohls Manager, Brian Ballinger enlightened students on the importance of continuing to grow after getting the job and shared several key principles for moving up the corporate ladder. In addition to facilitating the classroom instructions, Brian and a group of dedicated Kohls employees volunteer regularly to support Manna Café to fund the Career Development Program through the Kohl's Cares Associates in Action Program.
«Read the rest of this article»