Topic: Korean War
Written by Sgt. Neysa Canfield
101st Sustainment Brigade, 101st Airborne Division (AA) Public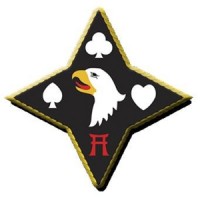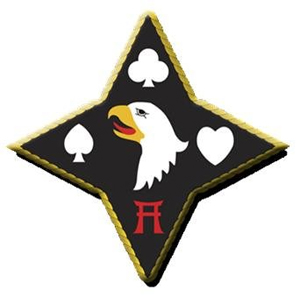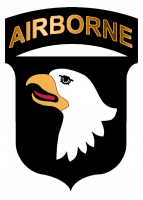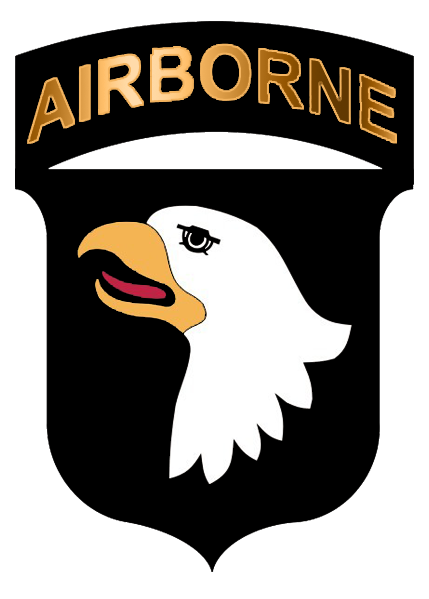 Fort Campbell, KY – Command Sgt. Maj. Michael Perry, senior enlisted leader advisor for 101st Airborne Division Sustainment Brigade, 101st Airborne Division (Air Assault), and senior noncommissioned officers in the brigade conducted their quarterly leader professional development training on Fort Campbell, KY, June 15th.
The daylong event kicked off with a four-mile run, which started at the Division headquarters building. Sgt. 1st Class David M. Taylor, a recent graduate of Master Fitness Trainer course, made sure NCOs were warmed up for the run by conducting Physical Readiness Training warm up drills.
«Read the rest of this article»
The 146th Meeting.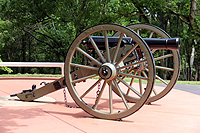 Clarksville, TN – The next meeting of the Clarksville (TN) Civil War Roundtable will be on Wednesday, May 18th, 2016 at the Bone & Joint Center, 980 Professional Park Drive, right across the street from Tennova Medical Center. This is just off Dunlop Lane and Holiday Drive and only a few minutes east of Governor's Square mall.
The meeting begins at 7:00pm and is always open to the public. Members please bring a friend or two – new recruits are always welcomed.
Topic: "Confederate Outlaw: Champ Ferguson" (based on his book)
«Read the rest of this article»
Written by Sgt. Neysa Canfield
101st Sustainment Brigade, 101st Airborne Division (AA) Public Affairs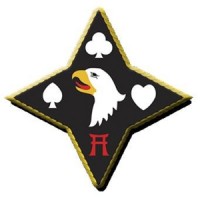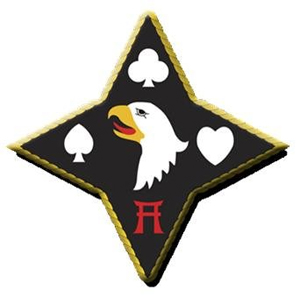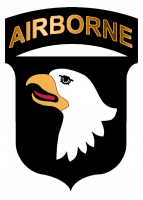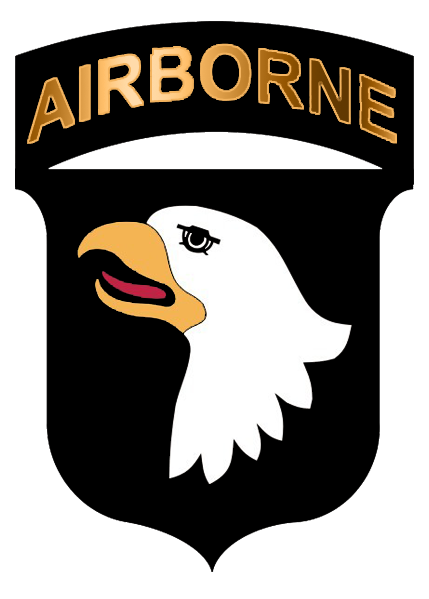 Fort Campbell, KY – The military lifestyle is nothing new to Matthew Lassitter, also known as Cpl. Lassitter, a military police specialist with 218th Military Police Company, 716th Military Police Battalion. In 2012 he decided to follow in his father's footsteps, and he enlisted in the U.S. Army. So, when it came time to re-enlist he didn't hesitate to ask his father to do the honors.
Col. Doyle Lassitter accepted his son's request and the ceremony was conducted at the 716th MP Bn. motor pool on Fort Campbell, KY, April 18th.
«Read the rest of this article»
Written by Staff Sgt. Sierra Fown
2nd Brigade Combat Team, 101st Airborne Division (AA) Public Affairs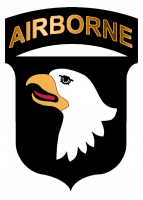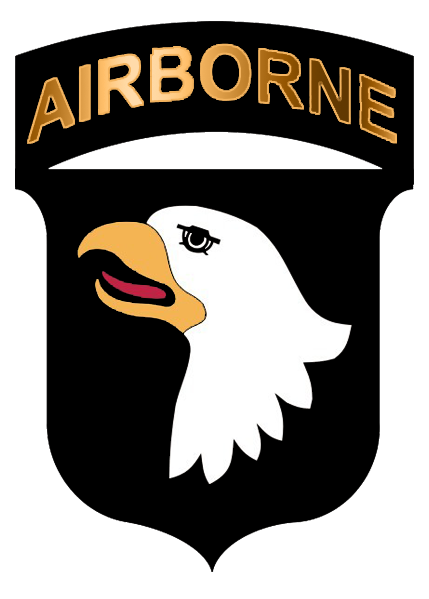 Fort Campbell, KY – The Screaming Eagle Honor Flight departed Nashville, TN to Washington, D.C., Saturday with 27 World War II, Vietnam and Korean War veterans on board. In addition, each veteran had a volunteer sponsor, two of which were the 101st Airborne Division's Soldier of the year and noncommissioned officer of the year.
The Screaming Eagle Honor Flight is a Clarksville-based chapter of the Honor Flight Network, a nonprofit organization that provides veterans with free flights to and from D.C. Many of the veterans on board Saturday's flight had never been to the National Mall to see the memorials that were built in their honor.
«Read the rest of this article»
Missing in Action Soldiers Among Those Remembered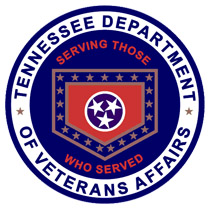 Nashville, TN – Tennessee Governor Bill Haslam joined Tennessee Department of Veterans Services Commissioner Many-Bears Grinder and Major General Terry "Max" Haston of the Tennessee Military Department to pay tribute to three Tennesseans who gave the ultimate sacrifice, including two service members previously missing in action for several decades.
Haslam presented surviving family members with the Honor and Remember Flag and an Iris which is the official state flower.
«Read the rest of this article»
159th Combat Aviation Brigade Public Affairs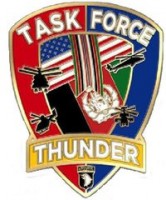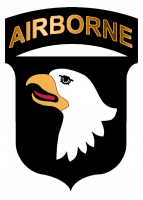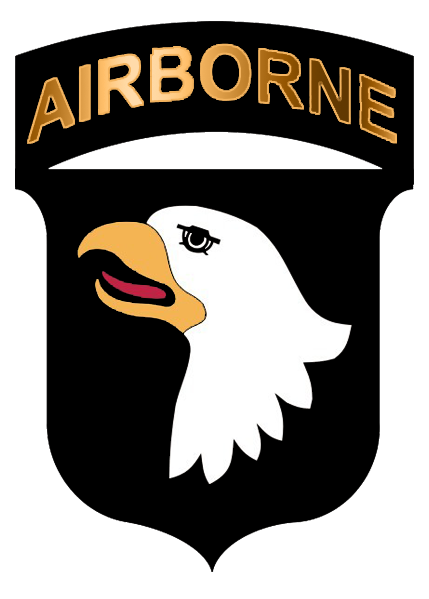 Afghanistan – Do you recall his brawny arms effortlessly lifting you off your itty bitty feet, from the soft earth, to what you thought were clouds when you were a toddler?
Or maybe, you remember hearing his voice, as he firmly, yet lovingly, gave you advice sometimes repeatedly, during your teenage years.
Whether you called him dad, stepdad, Papa or simply pa, you have to admit, father was your first hero. «Read the rest of this article»
Fort Campbell, KY –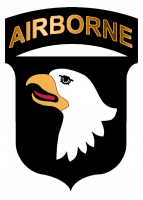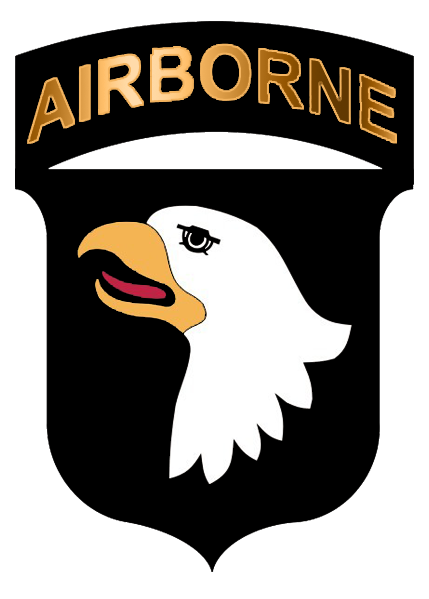 On Memorial Day, the 101st Airborne Division on Fort Campbell held a wreath laying at the 101st Airborne Division Headquarters honoring the soldiers from Fort Campbell who have given their all, in the service of their country.
87 year old Clarksville resident Gene Paladin, was on hand for the ceremony. A veteran of 3 wars, he landed in Europe with the 82nd Airborne during WWII, served in the Korean war, and did three tours with the in Vietnam with the 3rd Brigade Combat Team "Rakkasans" of the 101st Airborne Division. He is one of the few remaining living solders who were qualified for the U.S. Army Airborne Glider Badge which he still proudly wears on his hat. He came close to skipping this years ceremony due to health issues, but he said that was glad he came.
«Read the rest of this article»
Washington, DC – Yesterday afternoon, President Obama awarded the Medal of Honor to 24 Army veterans in recognition of their valor during major combat operations in World War II, the Korean War, and the Vietnam War.
Each veteran honored yesterday had already received the Distinguished Service Cross – the nation's second-highest military award – but 19 of them were previously overlooked for the Medal of Honor due to their racial or ethnic backgrounds. Yesterday's ceremony follows a 12-year Pentagon review, ordered by Congress, of past discrimination in the military. «Read the rest of this article»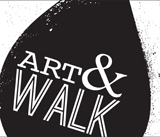 Clarksville, TN – Produced by The Downtown Clarksville Association, First Thursday Art Walk is a free, self-guided tour spanning a 5-block radius that combines visual art, live music, engaging events and more in the heart of Downtown Clarksville.
With 10+ venues, bars and businesses participating each month, the First Thursday Art Walk in Clarksville is the ultimate opportunity to savor and support local creative talent. «Read the rest of this article»
An Exhibit by Heike Sichterman and Claus "Dutch" Mann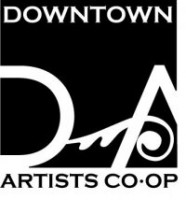 Clarksville, TN – The Downtown Artists Co-op is proud to present "Delights of Winter", an exhibit of fine art featuring Claus "Dutch" Mann and Heike Sichterman. The exhibit features hand-made jewelry and photography by Heike and intricate, wood carvings by Dutch. The Exhibit begins January 2nd, 2014 and runs through February 1st.
For this exhibit, Heike was inspired by "the European palaces built in the Baroque style. The opulence and splendor in gold and vivid colors one would see in the interior, (this) is what I tried to recreate in my jewelry reminiscent of what the ladies would wear for a lavish Winter Ball."
«Read the rest of this article»