Topic: Kris Wolfe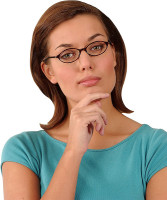 Clarksville, TN – Friday stunk. Or at least my attitude did.
"Stupid rain. I can't find anything I am looking for. Car won't start. Nothing is going my way, not today, not lately…"
Ever feel sorry for yourself? I do. I find it obnoxious, yet there I am tearing up driving down the rainy interstate because God doesn't make everything peachy for me or give into my every desire.
Well I drug my pitiful self into the Montgomery County Jail. I signed into the "Religious Visits" clipboard, I sat down in the metal fold up chair in front of the monitor, and I picked up the phone with the 3 foot cord on it. A female inmate looked at me and started talking. And I was still feeling sorry for myself.
«Read the rest of this article»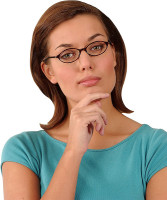 Clarksville, TN - Thinking about yourself isn't always selfish; actually it's necessary. You probably have a friend that comes to you with their problems. They seem to always have the same problems, on a different day. You give them your very best advice, but nothing changes. So what gives?
There is a good chance that they aren't taking your advice because they aren't aware of their own shortcomings or what they need to work on.  They may be the very same friend that always thinks that things happen to them; that they are just victims of circumstance. But you know better, right? Or are you "that" friend? «Read the rest of this article»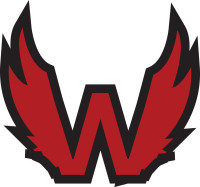 Clarksville, TN -  B.A Wolfe Powersports announces it is moving to a new, more convenient location for the "best customers in the world," according to a press release.
Clarksville's leader in pre-owned sportbikes, cruisers and ATV's, B.A Wolfe  will now be at 2135 Lowes Drive, next to Furniture 123.   Locally owned by Byron and Kris Wolfe, B.A. Wolfe Powersports will continue to offer the most excitement on the road, with their tremendous selection of two and four wheeled transportation. «Read the rest of this article»
Clarksville, TN – Ever wish you could get inside your spouse's brain? Too scary? I agree. But a little insight can go a long way.
We have been through some tough stuff! We are going through some tough stuff now, but I will have to give my husband, Byron props in our marriage. He understands two things that can offer the very best relationship "insurance": GOD and being ALL IN. Byron and I aren't perfect, nor is our relationship. But what has worked for us so far, is putting each other first, and God before ourselves. «Read the rest of this article»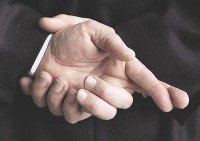 Clarksville, TN – Better is a poor person who walks in his integrity than one who is crooked in speech and is a fool. –Proverbs 19:1
Is this true? Well of course it is.
Let me ask it another way: is it true in our culture? Absolutely not.
I am over it.
Why do we spend all of our time teaching children the value of honesty, yet we promote those who lie, time and time again? Do we enjoy being made a fool? Do we enjoy watching the ridiculousness of it all unfold? «Read the rest of this article»
The 30-Day
No Complaining

Challenge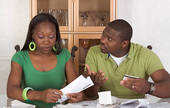 Clarksville, TN – Venting, gossiping, whining, "explaining", "stating a fact", complaining…
What do all of these habits have in common? They can ruin our outlook, and negatively impact the outcome. But often we think of many of these behaviors as acceptable, even normal. However, we usually know, deep down, that complaining is wrong but we do it anyway. Why? «Read the rest of this article»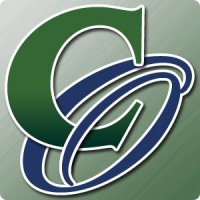 Clarksville, TN -  One of the many reasons so many people enjoy our website is that we're local folks who know our community. We're not trying to be anything we're not.  While so many websites continue to follow the failing newspaper model, Clarksville Online has and always will be reliable source of local news, sports, religion, opinion and more.  Those who contribute to our site know that they have the freedom to share their opinions without restriction, or corporate influence.
Refreshing isn't it? «Read the rest of this article»