Topic: Kuwait
101st Sustainment Brigade, 101st Airborne Division (AA) Public Affairs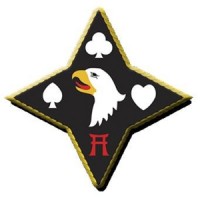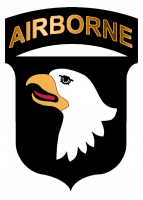 Camp Arifjan, Kuwait – The 101st Sustainment Brigade's 594th Transportation Company, also known as the "Professionals," officially started its nine-month deployment with a relief in place transfer of authority ceremony at Camp Arifjan, Kuwait, March 28th.
The medium truck company took over a heavy and medium transportation mission supporting contingency operations in Kuwait.
«Read the rest of this article»
By Sgt. 1st Class Tyrone C. Marshall Jr., American Forces Press Service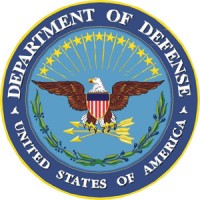 Washington, DC – The Defense Department announced today changes in imminent danger pay that will go into effect June 1, DOD spokesman Army Col. Steven Warren told reporters here.
"This is a process that began [in 2011]," he said, and "included in-depth threat assessment from the combatant commands. It was made in coordination with the Joint Staff, combatant commands and military services."
«Read the rest of this article»
Governor Proclaims May 24th, 2013 as the First Gold Star Family Day in Tennessee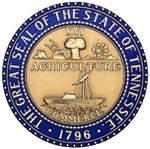 Nashville, TN – Tennessee Governor Bill Haslam and First Lady Crissy Haslam joined Tennessee Department of Veterans Affairs Commissioner Many-Bears Grinder and Major General Terry "Max" Haston of the Tennessee Military Department to pay tribute to three Tennesseans killed in action, including a soldier previously missing in action for 62 years.
Sergeant Jacob M. Schwallie of Clarksville, was fatally injured by a roadside bomb on May 7th, 2012 in the Ghazi Province, Afghanistan. Schwallie graduated from Rossview High School in 2007 and enlisted in the United States Army in 2008.
«Read the rest of this article»
Tennessee Titans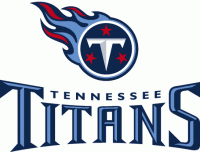 Nashville, TN - The 2013 Tennessee Titans Cheerleaders semifinal auditions presented by Sun Tan City will begin at 9:30am on Saturday, April 20th at Baptist Sports Park.
"I'm eagerly anticipating this season's tryouts because we have the opportunity to add more vibrant women to our talented squad," Titans director of cheerleading Stacie Kinder said.
«Read the rest of this article»

Knoxville, TN – The University of Tennessee plans to honor legendary men's basketball player Dale Ellis by retiring his No. 14 jersey during a home game next season, the Tennessee athletics department announced Thursday.
Ellis – a two-time first-team All-American – will become the fourth player to be permanently honored in the Thompson-Boling Arena rafters. He joins Bernard King (No. 53), Ernie Grunfeld (No. 22) and Allan Houston (No. 20).
«Read the rest of this article»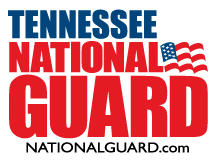 Nashville, TN – Soldiers and Airmen gathered at the Tennessee National Guard Headquarters on December 13th to celebrate and honor the 376th Birthday of the National Guard.
Maj. Gen. Max Haston, Tennessee's Adjutant General, held the birthday celebration and cake cutting to remember the long and storied history of the Guard, the oldest component of the Armed forces in the United States.
«Read the rest of this article»
Written by 5th Special Forces Group (Airborne) Public Affairs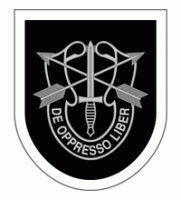 Fort Campbell, KY – Soldiers, families and friends from 2nd Battalion, 5th Special Forces Group (Airborne), also known as The Legion, gathered together on the morning of September 22nd, 2012, to pay tribute to a veteran and former member of the unit.
The tribute was in the form of the newly dedicated battalion operations complex, now named Beikirch Hall, for 2nd Bn., 5th SFG (A), in honor of Mr. Gary Beikirch, a Medal of Honor recipient.
«Read the rest of this article»
Written by 101st Airborne Division (Air Assault) Public Affairs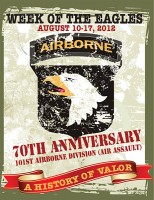 Fort Campbell, KY – The "Screaming Eagles" of the 101st Airborne Division (Air Assault) will host the 2012 Week of the Eagles, August 10th-17th, 2012, at Fort Campbell, KY, to reflect upon all that the division's Soldiers have achieved since the unit was created with no history, but with a "Rendezvous with Destiny."
"Week of the Eagles is a time for 101st Soldiers of the past and present to come together and reflect on the great legacy of the 101st Airborne Division," said Maj. Gen. James C. McConville, commanding general of the 101st Airborne Division (Air Assault).
"This year is particularly significant because it coincides with the 70th anniversary of the division. We invite all Soldiers, families and friends to participate and experience Week of the Eagles 2012."
«Read the rest of this article»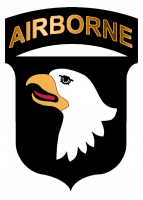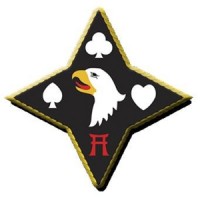 Fort Campbell, KY – The 101st Sustainment Brigade, 101st Airborne Division (Air Assault) held a change of command ceremony on Wednesday, June 20th, 2012, Col. Michael P. Peterman relinquished command of the Brigade to Col. Charles Hamilton before the entire brigade.
Peterman has commanded the 101st Sustainment Brigade since 2009. During his tenure, he provided command and control for four Combat Sustainment Support Battalions, one Special Troops Battalion, Human Resources and Financial Management Companies during their deployment to Afghanistan in support of Operation Enduring Freedom. His next assignment will be with the Commander's Initiative Group at Army Material Command in Huntsville, Alabama.
«Read the rest of this article»
Returning Soldiers completed the return of the 227th quartermaster Company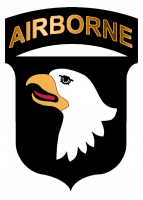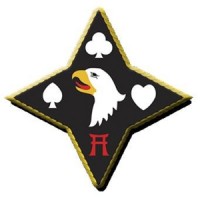 Fort Campbell, KY – The 101st Airborne Division gave a joyous welcome home to the final 81 soldiers from the 227th Quartermaster Company as they returned from Afghanistan on Sunday, June 17th, 2012. The 227th Quartermaster Company is part of the part of the 561st Combat Sustainment Support Battalion of the 101st Sustainment Brigade.
What made seeing this flight return even more touching was the fact that it occurred on Father's Day. I stood out there on the tarmac with family members watching as this airplane with an American flag on it's tail came closer and closer bringing home the dad's and those single mothers who serve dual roles in the lives of their children, back to those who missed them so very much. These are not just soldiers, they are parents who sacrificed precious time that they could have spent watching their children grow up, protecting and defending the United States of America! You simply cannot watch something like this and remain unmoved.
«Read the rest of this article»