Topic: Labor day
Maj. Gen. Gary J. Volesky 101st Airborne Division Commander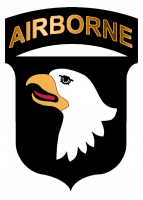 Fort Campbell, KY – Fort Campbell Teammates,
On September 1st, our Nation will celebrate Labor Day to honor the hard work and service of our citizens who make our country the greatest country on earth.
The dedication and commitment of each of you, the service member, the civilian and the Family member, is an integral part of maintaining our Nation's Freedom.
Labor Day also provides us our last long weekend of the summer. Many will travel to be with Family and friends and enjoy those activities we often associate with the end of summer.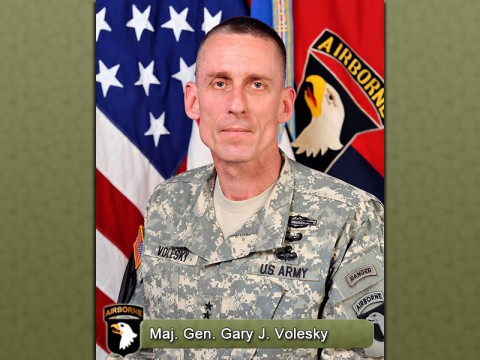 «Read the rest of this article»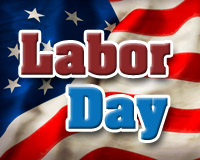 Washington, D.C. – The first Monday in September, Labor Day is a creation of the labor movement and is dedicated to the social and economic achievements of American workers.
It constitutes a yearly national tribute to the contributions workers have made to the strength, prosperity, and well-being of our country.
Through the years the nation gave increasing emphasis to Labor Day. The first governmental recognition came through municipal ordinances passed during 1885 and 1886.
«Read the rest of this article»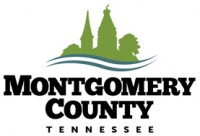 Montgomery County, TN – Montgomery County Government offices will be closed on Monday, September 1st, 2014 for Labor Day. Emergency personnel will report as scheduled.
Offices will be open Tuesday, September 2nd regularly scheduled business hours.
Have a safe holiday weekend.
Clarksville, TN – Clarksville Mayor Kim McMillan reminds everyone that all City of Clarksville offices will be closed on Monday, September 1st, 2014, in recognition of the Labor Day holiday.
City offices will reopen Tuesday, September 2nd, 2014 for regularly scheduled business hours.
Tow to Go service available August 29th – September 1st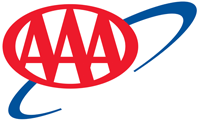 Tampa, FL – According to the National Highway Traffic Safety Administration (NHTSA), someone is killed in a drunk driving crash every 51 minutes on average during the year. Over the Labor Day weekend, that statistic jumps to one drunk driving fatality every 34 minutes.
AAA and Bud Light want you to plan ahead for a safer holiday weekend.
«Read the rest of this article»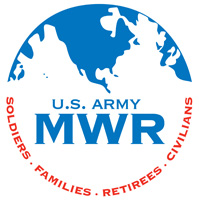 Fort Campbell, KY – D.W. Recreation Center has lots of fun activities planned for September.
As always, you are invited to participate in these recurring events: Play in a 9-Ball Tournament on Monday at 6:00pm; Madden 25 Tournament on Tuesday at 7:00pm; Dominoes Tournament on Wednesday at 7:00pm; Spades Tournament on Thursday at 6:00pm, Table Tennis Tournament on Friday at 7:00pm; and an 8-Ball Tournament on Saturday at 3:00pm. «Read the rest of this article»
Holiday Travelers Won't Be Slowed by Road Construction

Nashville, TN – The Tennessee Department of Transportation will halt all lane closure activity on interstates and state highways for the busy Labor Day holiday travel period. Construction crews will stop all lane closure activity beginning at noon on Friday, August 29th, through 6:00am on Tuesday, September 2nd.
This will provide maximum roadway capacity for motorists traveling during the busy Labor Day holiday.
«Read the rest of this article»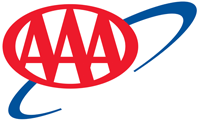 Tampa, FL – Motorists preparing for a Labor Day road trip will likely see the cheapest gas prices for the holiday since 2010. Oil and gasoline prices slipped again in the past week and that decline is likely to continue into the holiday weekend.
"Record high oil production is keeping downward pressure on gas prices," said Mark Jenkins, spokesman, AAA – The Auto Club Group. "The bottom fell out again on oil prices last week, which should lead to another week of discounts at the pump despite rising demand, as 29.7 million Americans plan to take a road trip for Labor Day weekend." «Read the rest of this article»

Clarksville, TN – The weekly Clarksville Parks and Recreation Department Recreation Report provides Clarksvillians with a glimpse at the activities and events that are available from the Parks and Recreation Department for them to enjoy together as a family.
This weeks highlights include: Fitness Training class, Select City Pools to extend season through Labor Day, and Fly Fishing program for youth and teens.
«Read the rest of this article»
1.3 percent more people plan to travel during final summer holiday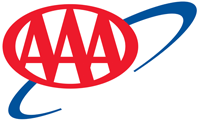 Tampa, FL – AAA Travel projects 34.7 million Americans will journey 50 miles or more from home during the Labor Day holiday weekend, the highest volume for the holiday since 2008 and a 1.3 percent increase over 2013.
Nearly 86 percent of travelers (29.7 million) will celebrate the holiday with a final road trip before summer comes to a close and many children head back to school.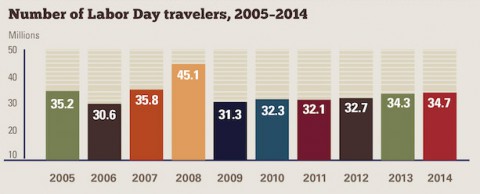 «Read the rest of this article»