Topic: Lady Vols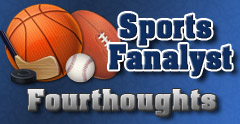 Clarksville, TN – My brain has done it's weightlifting by figuring out my taxes. Now, it is time for some cardio. Here are my Fourthoughts for this week.
Lady Coyotes Hang Tough
The Tennessee Softball Coaches Association Tournament concluded Saturday, April 12th. The fields at the Heritage Sports Complex were filled with 26 competing softball teams, including eight local teams.
«Read the rest of this article»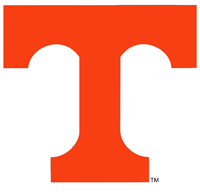 Nashville, TN – The Tennessee Sports Hall of Fame, located inside the Bridgestone Arena, has announced a new, permanent Pat Summitt Exhibit that will open on Friday, the first day of activities at the 2014 NCAA Women's Final Four.
The Nashville Local Organizing Committee (NLOC) is providing free admission to the Pat Summitt Exhibit from April 4th-8th, allowing basketball fans to experience the new exhibit during their time in Nashville Tennessee.
«Read the rest of this article»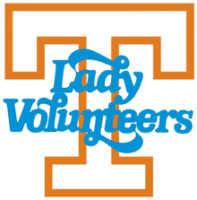 Knoxville, TN – The Tennessee Lady Vols, the #1 seed in the Louisville Regional, has advanced to the 2014 NCAA Women's Basketball Championship, and will host Maryland on Sunday afternoon.
Tip-off is set for noon in the KFC Yum! Center in Louisville Kentucky.
This is Tennessee's fifth-straight and 32nd overall NCAA Sweet 16 appearance, and the third year in a row for Maryland.
«Read the rest of this article»
Tennessee Vols Sports Information
Tennessee Will Play Host To No. 16 Seed Northwestern State In Saturday's First Round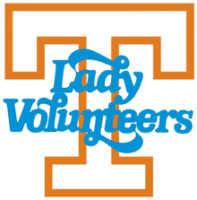 Knoxville, TN – Tennessee is making its record 33rd appearance in the NCAA Women's Basketball Championship, and the Lady Vols will do so as a No.1 seed, hosting No. 16 seed Northwestern State on Saturday, the NCAA Selection Committee announced Monday night.
This is the 22nd time Tennessee has been a No. 1 seed in the tournament, and the first time since 2011.
Head coach Holly Warlick's squad, 27-5 on the season and an automatic qualifier by virtue of its SEC Tournament title, earned the top seeding in the Louisville regional.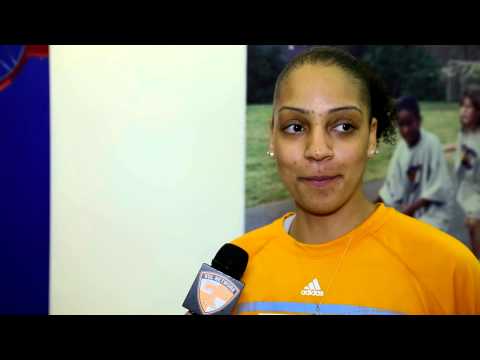 «Read the rest of this article»
UT Sports Information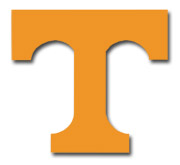 Atlanta, GA – Russell Athletic and the Women's Basketball Coaches Association announced that the commemorative award presented to the Russell Athletic/WBCA National Coaches of the Year will be named The Pat Summitt Trophy in honor of the legendary University of Tennessee Lady Vols head coach.
The award will officially be named "The Pat Summitt Trophy presented to the Russell Athletic/WBCA National Coach of the Year." It will be the only national coach of the year award to bear Summitt's name.
«Read the rest of this article»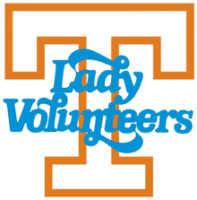 Knoxville, TN - On `We Back Pat' Night, Tennessee took care of business posting a 89-69 victory over Florida.
Five Lady Vols scored in double-figures as #11/12 Tennessee never trailed in the contest to move to 15-4 overall and 4-2 in the SEC. Meighan Simmons knocked down five 3-pointers on the way to a game-high 21 points.
Bashaara Graves netted 17 to equal her most points since the fourth game of the campaign. Jasmine Jones tallied 13, one shy of her career high. Andraya Carter tied her season-best with 14 and Isabelle Harrison added 12.
«Read the rest of this article»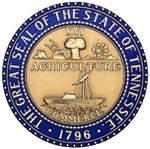 Nashville, TN – In her 38 years coaching the University of Tennessee Lady Volunteers basketball team, Pat Summitt received hundreds of honors. Her teams won more than 1,000 games, 32 Southeastern Conference championships and eight national championships.
Her players who completed their playing eligibility at UT had a 100 percent graduation rate. And since being diagnosed with early onset dementia a little over two years ago, she has led a foundation that has raised hundreds of thousands of dollars to fund Alzheimer's research. «Read the rest of this article»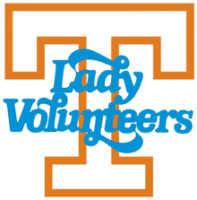 Knoxville, TN – Tennessee used a 21-0 run bridging the halves to run away with an 84-50 victory over Oakland on Sunday afternoon before 10,333 at Thompson-Boling Arena. The #3/4 Lady Vols (5-0) were led by sophomore Bashaara Graves (15 points and 11 rebounds) and senior Meighan Simmons (14 points).
Tennessee had five players score in double-figures as junior Ariel Massengale had 13 points along with six assists. Junior Isabelle Harrison tallied 11 points and freshman Mercedes Russell had 10 points.
«Read the rest of this article»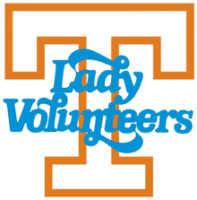 Knoxville, TN - Tennessee is off to a 4-0 start after topping Georgia Tech, 87-76, on Sunday night. The #4/3 Lady Vols pounded the glass to the tune of 65 total rebounds including 33 offensive boards. Bashaara Graves had the best game of her career with highs of 23 points, 18 rebounds and five assists. It was Graves' 13th career double-double.
Isabelle Harrison had 10 points and a career-high 18 rebounds for her seventh career double-double. It marked the second game that both Graves and Harrison each had double-doubles.
«Read the rest of this article»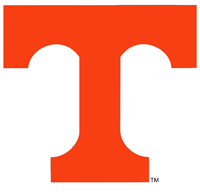 Knoxville, TN - The University of Tennessee announced Wednesday that the dedication of the Pat Summitt Plaza and Statue will take place at 11:00am on November 22nd.
The dedication and unveiling of the bronze statue, created by internationally-known artist and sculptor David Adickes of Houston, Texas, will be held at the soon-to-be-completed plaza on the corner of Lake Loudoun Boulevard and Phillip Fulmer Way. The public is invited to attend, and nearby Thompson-Boling Arena will offer access to restrooms.
«Read the rest of this article»