Topic: Lafayette Road
Friday, February 22nd, 2013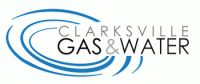 Clarksville, TN – Clarksville Gas and Water has closed approximately 150 feet of the southbound lane on Lafayette Road beginning at the Cunningham Lane intersection. Construction crews are repairing a section of sidewalk due to water valve replacement work.
The center lane on Lafayette has been designated for southbound traffic. The work is expected to be complete by 4:00pm.

Clarksville, TN – In an effort to bring more attention to drivers that drink and drive, the Clarksville Police Department is going to start consolidating and publishing the circumstances which lead to the DUI arrest. They are arrests, not convictions. Clarksville Police had 751 DUI arrests for 2012.
Police made 10 DUI arrests from February 15th thru February 17th, 2013.
«Read the rest of this article»
Monday, December 24th, 2012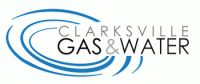 Clarksville, TN – A Clarksville Gas and Water construction crew is repairing a 10-inch water main leak at the intersection of Cunningham Lane and Lafayette Road in North Clarksville resulting in a water outage for several area residents.
Other water customers in the surrounding area not affected by the outage may experience low water pressure while repairs are made. Crews are working diligently to repair the leak and restore water service as soon as possible. Roads are open to traffic.

Clarksville, TN – The Clarksville Area Chamber of Commerce announces upcoming events during the month of November.
On November 10th, the Chamber will be hosting the 20th Annual Veterans Day Breakfast at the Austin Peay State University Morgan Center. The morning will begin with a buffet style breakfast at 7:30am followed by a salute to our veterans and then will conclude with COL Andrew P. Poppas, Deputy Commander (Operations), 101st Airborne Division (Air Assault), serving as the keynote speaker.
Tickets are currently on sale for $15.00 each and can be purchased by contacting Yvonne Pickering at yvonnep@clarksville.tn.us or 931.245.4340. «Read the rest of this article»

Clarksville, TN – Project HELP is a program available to qualified residents of Montgomery County who need help paying their electric bills. The extraordinarily hot weather will create a need for more funds for this program. «Read the rest of this article»
Monday-Tuesday, June 11th-12th, 2012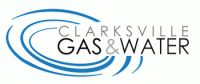 Clarksville, TN – Clarksville Gas and Water has planned water outages in North Clarksville on Monday and Tuesday for fire hydrant replacement work.
Each outage will begin at 7:00am and is estimated to be complete by 1:00pm. «Read the rest of this article»
Signalized Crosswalks to be Installed at Five Intersections along Fort Campbell Boulevard

Nashville, TN – The Tennessee Department of Transportation (TDOT) today announced plans to install signalized crosswalks at five intersections along State Route 12 (Ashland City Highway)/US 41A (Fort Campbell Boulevard). «Read the rest of this article»

Clarksville, TN – On March 28th, 2012, around 9:20pm, a Pontiac Grand Am, driven by Martha Gilreath, 27 was traveling north on Fort Campbell Boulevard, had a green light, and was turning left to enter Lafayette Road.
A 1982 Honda Silver Wing motorcycle, ridden by Richard Brewster, 44, a 2009 Honda motorcycle ridden by Amber Tuchscherer, 31, and an 2005 Kawasaki motorcycle ridden by Tommy Tuchscherer, 36 had a green light and were traveling straight through the intersection of southbound Fort Campbell Boulevard/Lafayette Road when the Grand Am crossed in path of the motorcyclists.
«Read the rest of this article»

Clarksville, TN – On November 26th, 2011, a 18 year old man got more than he bargained for after convincing a woman from "Facebook" to meet him for sex. Little did he realize the information had been passed on to the woman's boyfriend who now wanted to "talk" to the 18 year old.
After the 18 year old met the woman, they drove to a parking lot in the 1600 Block of Fort Campbell Boulevard. The woman then got out of the vehicle. The 18 year old was parked in the lot using his phone when the driver side door was opened and a man started punching him in the face and arms.
«Read the rest of this article»

Clarksville, TN – On July 12th, around 10:30pm, a man was booked into Montgomery County Jail for a robbery and kidnapping which occurred June 14th, 2011, around 10:30pm, at the ATM at Lafayette Road and Fort Campbell Blvd.
A 35 year old man was taking out money at the ATM when he was robbed at gunpoint of $400.00 and then forced back to his vehicle where a second gunmen was waiting. The man was forced to drive to multiple ATMs under threats of being killed if he did not cooperate; they got an additional $200.00 at the other ATMs.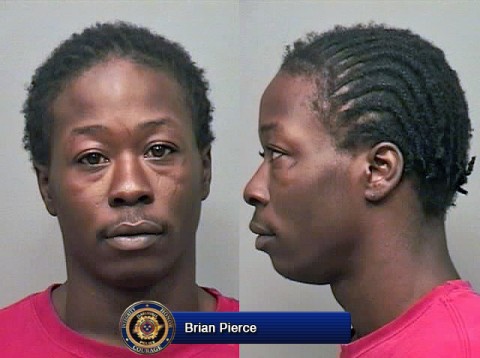 «Read the rest of this article»