Topic: Lamar Alexander
Senator Marsha Blackburn
Tennessee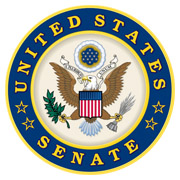 Washington, D.C. – Senators Marsha Blackburn (R-Tenn.), Tammy Duckworth (D-Ill.), and Lamar Alexander (R-Tenn.) introduced the bipartisan Vaccines Save Lives Resolution, recognizing the importance of vaccines and immunizations in the United States.
The resolution, which passed the Senate this week, sends a message of unequivocal Congressional support for vaccines and urges parents, in consultation with their health care providers, to follow scientific evidence and the consensus of medical experts in favor of timely vaccinations for the well-being of their children and surrounding communities.
«Read the rest of this article»
Senator Marsha Blackburn
Tennessee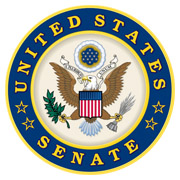 Washington, D.C. – Tennessee Tuesday is always my favorite day of the week.
Senator Lamar Alexander and I welcomed another great group of Tennesseans to our nation's capital for coffee, conversation, and pictures this week.
If you plan to be in the Washington, D.C. area on a Tuesday when the Senate is in session, we would love if you join us for this Tennessee tradition. Constituents attending will have the opportunity to meet and have their picture taken with their senators while enjoying a coffee and pastries.
«Read the rest of this article»
Austin Peay State University (APSU)

Clarksville, TN – In 1986, communities across the state honored Tennessee's cultural heritage during then-Governor Lamar Alexander's year long Homecoming '86 celebration. In Clarksville, officials at Austin Peay State University participated in the event by commissioning Dr. James Diehr, professor of ceramics and sculpture, to produce a piece for the University's front lawn.
«Read the rest of this article»
Tennessee State Museum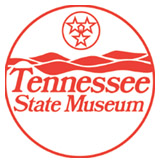 Nashville, TN – The new Tennessee State Museum at Bicentennial Capitol Mall State Park opened its doors to the public Thursday, September 4th, 2018 with a ribbon cutting ceremony, comments by dignitaries and Museum officials, performances by area musicians and the participation of local schoolchildren.
"A lot of work has gone into this project, and I'm pleased to say that it is on time and under budget," Governor Bill Haslam said. "Our goal was to build a museum that would 100 years from now reflect something that Tennesseans will be proud of and still be a vital part of Bicentennial Mall. I believe we've exceeded that goal with a space to showcase the rich history of our state and provide a memorable experience to visitors of all ages. This is an exciting day for Tennessee."
«Read the rest of this article»
Tennessee Wildlife Resources Agency (TWRA)

Nashville, TN – The introduction of the Recovering America's Wildlife Act (S.3223) has been introduced this week in the United States Senate. Tennessee Senator Lamar Alexander is one of the co-sponsors of the bipartisan legislation that recommends funding for those fish and wildlife species of greatest conservation need across the country.
"Senator Alexander has championed several wildlife-related issues specific to Tennessee and his leadership on this national issue will be instrumental," said Ed Carter, executive director of the Tennessee Wildlife Resources Agency. "His longtime personal interest in wildlife and the outdoors allows a unique personal connection as an advocate for this critical legislation."
«Read the rest of this article»
Tennessee Department of Veterans Services

Nashville, TN – Tennessee Governor Bill Haslam and Tennessee Department of Veterans Services Commissioner Many-Bears Grinder and U.S. Department of Veterans Affairs Under Secretary for Memorial Affairs Randy Reeves announced the Tennessee State Veterans Cemetery at Parkers Crossroads will begin accepting online-pre registrations for burial beginning immediately. The cemetery will opened Friday, July 6th, 2018.
The 132-acre cemetery is located at 693 Wildersville Road and will serve more than 45,000 veterans and their families within 17 counties in West Tennessee.
«Read the rest of this article»
Austin Peay State University

Clarksville, TN – Mackenzie Kelly is passionate. She's passionate about playing the saxophone, but what really drives her at Austin Peay State University is her desire to gain a degree and help make a difference in children's lives.
"I really want to be a voice for those who can't advocate for themselves," she said during a recent interview. "I believe music education is a good tool we can use to help disadvantaged students."
«Read the rest of this article»
Congressman Marsha Blackburn
7th District of Tennessee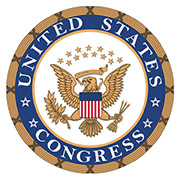 Washington, D.C. – I am so pleased that the National Defense Authorization Act passed the House this week with an overwhelming majority. Making sure our men and women in uniform have the resources they need to defend our country is one of my top priorities.
When Fort Campbell and the 101st Airborne expressed how painful budget cuts had been, I went to bat for them. We know how important that base is to military readiness.
«Read the rest of this article»
Ashley Has Helped Steer Haslam's Education Agenda through General Assembly

Nashville, TN – Tennessee Governor Bill Haslam has announced Katie Ashley will serve as director of legislation, the governor's chief advisor and strategist for legislative matters.
The Crockett County native is one of the longest serving Haslam staffers, starting out on his campaign in 2009 before becoming a legislative liaison in 2011 and handling one of the governor's top priorities: education in Tennessee.
«Read the rest of this article»
City leaders urge Senators to seek real solutions
Clarksville, TN – Clarksville Mayor Kim McMillan was part of a select delegation of U.S Conference of Mayors leaders who visited Washington this week to discuss a way forward on key national topics with local implications, including healthcare, infrastructure and tax reform.
The mayors, representing cities across America, emphasized bipartisanship and stressed to lawmakers that policies emerging from Congress should put people first and hopefully will include consultation with mayors and governors.
«Read the rest of this article»