Topic: Landscaping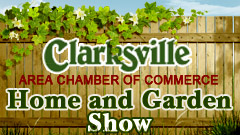 Clarksville, TN – On February 23rd and 24th, the Clarksville Area Chamber of Commerce will hold the 4th Annual Home and Garden Show sponsored by Furniture Connection.
The show is an excellent opportunity to get a head start on home and garden ideas for the spring.
«Read the rest of this article»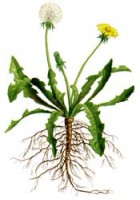 When we moved last December, I was leaving yard work behind. No more big yard. No more landscaping.
The small yard would not require mowing. I spend the fall moving plants into small landscaping areas. Weeds were not to be an element in this new paradise.
A snowier than usual winter gave way to a wetter than normal spring to be followed by a record heat summer. The small patch of clover I had planted grew taller than I anticipated. Worse yet, the weeds that infiltrated the lush clover gave it a much more unruly appearance.
And, the nominal landscaping areas grew weeds as well. I was quiet sure they would not. How could they? This was the perfectly planned yard – no mowing, no weeding. «Read the rest of this article»
Sponsored by the Montgomery County Master Gardener Association

Montgomery County, TN – On Saturday, April 9th, 2011 from 9:00am – 4:00pm a Beginner and Newcomer Garden Workshop will be held at the Montgomery County Extension Office. The cost is $40.00/person plus $3.00 for lunch (box lunches will be sold on site). «Read the rest of this article»
The Tennessee Yards and Neighborhoods program is conducting a Home Landscape Workshop to help homeowners create attractive and healthy yards by working with Tennessee's environment rather than against it. «Read the rest of this article»