Topic: Laurel MD
Written by Guy Webster
NASA's Jet Propulsion Laboratory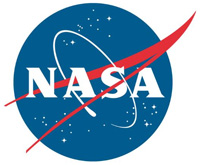 Pasadena, CA – NASA spacecraft orbiting Mars have returned clues for understanding seasonal features that are the strongest indication of possible liquid water that may exist today on the Red Planet.
The features are dark, finger-like markings that advance down some Martian slopes when temperatures rise. The new clues include corresponding seasonal changes in iron minerals on the same slopes and a survey of ground temperatures and other traits at active sites.
«Read the rest of this article»
Written by Jia-Rui Cook
NASA's Jet Propulsion Laboratory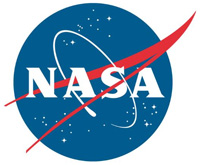 Pasadena, CA – With the sun now shining down over the north pole of Saturn's moon Titan, a little luck with the weather, and trajectories that put the spacecraft into optimal viewing positions, NASA's Cassini spacecraft has obtained new pictures of the liquid methane and ethane seas and lakes that reside near Titan's north pole.
The images reveal new clues about how the lakes formed and about Titan's Earth-like "hydrologic" cycle, which involves hydrocarbons rather than water.
«Read the rest of this article»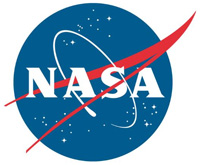 Pasadena, CA – NASA-funded lunar research has yielded evidence of water locked in mineral grains on the surface of the moon from an unknown source deep beneath the surface.
Using data from NASA's Moon Mineralogy Mapper (M3) instrument aboard the Indian Space Research Organization's Chandrayaan-1 spacecraft, scientists remotely detected magmatic water, or water that originates from deep within the moon's interior, on the surface of the moon.
«Read the rest of this article»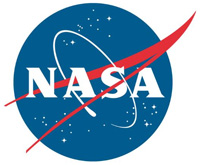 Pasadena, CA – Most of what scientists know of Jupiter's moon Europa they have gleaned from a dozen or so close flybys from NASA's Voyager 2 spacecraft in 1979 and NASA's Galileo spacecraft in the mid-to-late 1990s.
Even in these fleeting, paparazzi-like encounters, scientists have seen a fractured, ice-covered world with tantalizing signs of a liquid water ocean under its surface. Such an environment could potentially be a hospitable home for microbial life.
«Read the rest of this article»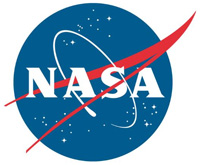 Pasadena, CA – Astronomers using NASA's Spitzer Space Telescope have observed what most likely are strong carbon dioxide emissions from Comet ISON ahead of its anticipated pass through the inner solar system later this year.
Images captured June 13th with Spitzer's Infrared Array Camera indicate carbon dioxide is slowly and steadily "fizzing" away from the so-called "soda-pop comet," along with dust, in a tail about 186,400 miles (300,000 kilometers) long.
«Read the rest of this article»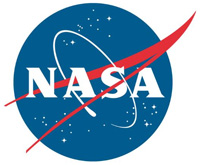 Washington, D.C. – Color and black-and-white images of Earth taken by two NASA interplanetary spacecraft on July 19th show our planet and its moon as bright beacons from millions of miles away in space.
NASA's Cassini spacecraft captured the color images of Earth and the moon from its perch in the Saturn system nearly 900 million miles (1.5 billion kilometers) away. MESSENGER, the first probe to orbit Mercury, took a black-and-white image from a distance of 61 million miles (98 million kilometers) as part of a campaign to search for natural satellites of the planet.
«Read the rest of this article»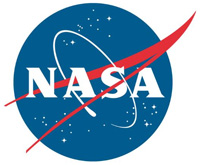 Pasadena, CA – Data from NASA's Voyager 1, now more than 11 billion miles (18 billion kilometers) from the sun, suggest the spacecraft is closer to becoming the first human-made object to reach interstellar space.
Research using Voyager 1 data and published in the journal Science today provides new detail on the last region the spacecraft will cross before it leaves the heliosphere, or the bubble around our sun, and enters interstellar space.
«Read the rest of this article»
Written by Jia-Rui C. Cook
NASA's Jet Propulsion Laboratory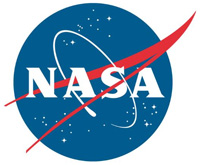 Pasadena, CA – If you could lick the surface of Jupiter's icy moon Europa, you would actually be sampling a bit of the ocean beneath.
A new paper by Mike Brown, an astronomer at the California Institute of Technology in Pasadena, CA, and Kevin Hand from NASA's Jet Propulsion Laboratory, also in Pasadena, details the strongest evidence yet that salty water from the vast liquid ocean beneath Europa's frozen exterior actually makes its way to the surface.
«Read the rest of this article»
Written by Dr. Tony Phillips
Science at NASA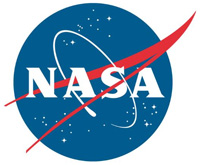 Washington, D.C. – Earth's radiation belts were one of the first discoveries of the Space Age. A new finding published in today's issue of Science shows that we still have much to learn about them. NASA's twin Van Allen Probes, launched just last August, have revealed a previously unknown third radiation belt around Earth.
"Even 55 years after their discovery, Earth's radiation belts still are capable of surprising us," said Nicky Fox, Van Allen Probes deputy project scientist at the Johns Hopkins University Applied Physics  Laboratory in Laurel, MD. "We thought we knew the radiation belts, but we don't."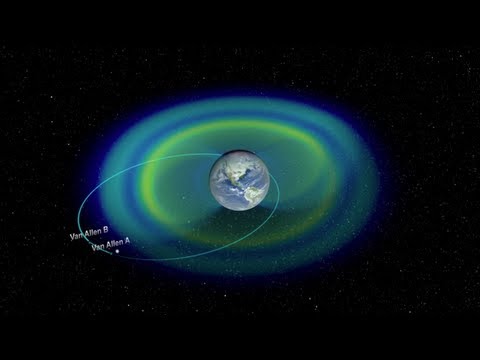 «Read the rest of this article»
Written by Guy Webster
NASA's Jet Propulsion Laboratory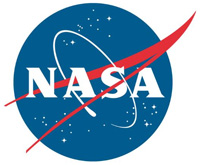 Pasadena, CA – A NASA spacecraft is providing new evidence of a wet underground environment on Mars that adds to an increasingly complex picture of the Red Planet's early evolution.
The new information comes from researchers analyzing spectrometer data from NASA's Mars Reconnaissance Orbiter, which looked down on the floor of McLaughlin Crater. The Martian crater is 57 miles (92 kilometers) in diameter and 1.4 miles (2.2 kilometers) deep. McLaughlin's depth apparently once allowed underground water, which otherwise would have stayed hidden, to flow into the crater's interior.
«Read the rest of this article»