Topic: Laurel MD
Written by Preston Dyches
NASA's Jet Propulsion Laboratory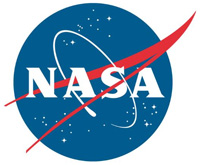 Pasadena, CA – NASA's Cassini spacecraft still has a few months to go before it completes its mission in September, but the veteran Saturn explorer reaches a new milestone today. Saturn's solstice — that is, the longest day of summer in the northern hemisphere and the shortest day of winter in the southern hemisphere — arrives today for the planet and its moons.
The Saturnian solstice occurs about every 15 Earth years as the planet and its entourage slowly orbit the sun, with the north and south hemispheres alternating their roles as the summer and winter poles.
«Read the rest of this article»
NASA Headquarters
How time and our spacecraft fly – especially when you're making history at 32,000 miles (51,500 kilometers) per hour.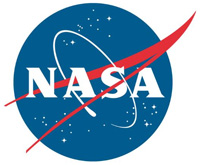 Washington, D.C. – Continuing on its path through the outer regions of the solar system, NASA's New Horizons spacecraft has now traveled half the distance from Pluto – its storied first target – to 2014 MU69, the Kuiper Belt object (KBO) it will fly past on January 1st, 2019.
The spacecraft reached that milestone at midnight (UTC) on April 3rd – or 7:00pm CT on April 2nd – when it was 486.19 million miles (782.45 million kilometers) beyond Pluto and the same distance from MU69.
«Read the rest of this article»
Written by Felicia Chou
NASA Headquarters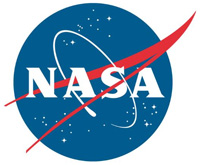 Washington, D.C. – NASA has selected a science mission that will measure emissions from the interstellar medium, which is the cosmic material found between stars. This data will help scientists determine the life cycle of interstellar gas in our Milky Way galaxy, witness the formation and destruction of star-forming clouds, and understand the dynamics and gas flow in the vicinity of the center of our galaxy.
The Galactic/Extragalactic ULDB Spectroscopic Terahertz Observatory (GUSTO) mission, led by principal investigator of the University of Arizona, Christopher Walker, will fly an Ultralong-Duration Balloon (ULDB) carrying a telescope with carbon, oxygen and nitrogen emission line detectors.
«Read the rest of this article»
Written by Andrew Good
NASA's Jet Propulsion Laboratory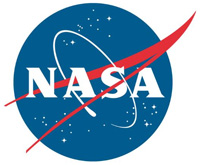 Pasadena, CA – NASA has selected 10 studies under the Planetary Science Deep Space SmallSat Studies (PSDS3) program to develop mission concepts using small satellites to investigate Venus, Earth's moon, asteroids, Mars and the outer planets.
For these studies, small satellites are defined as less than 180 kilograms in mass (about 400 pounds). CubeSats are built to standard specifications of 1 unit (U), which is equal to about 4x4x4 inches (10x10x10 centimeters). They often are launched into orbit as auxiliary payloads, significantly reducing costs.
«Read the rest of this article»
Written by Guy Webster
NASA's Jet Propulsion Laboratory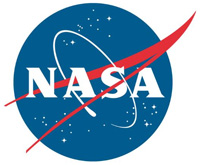 Pasadena, CA – On Mars, wind rules. Wind has been shaping the Red Planet's landscapes for billions of years and continues to do so today. Studies using both a NASA orbiter and a rover reveal its effects on scales grand to tiny on the strangely structured landscapes within Gale Crater.
NASA's Curiosity Mars rover, on the lower slope of Mount Sharp — a layered mountain inside the crater — has begun a second campaign of investigating active sand dunes on the mountain's northwestern flank. The rover also has been observing whirlwinds carrying dust and checking how far the wind moves grains of sand in a single day's time.
«Read the rest of this article»
Written by Alan Buis
NASA's Jet Propulsion Laboratory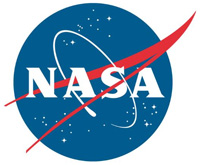 Pasadena, CA – Beginning this month, NASA is launching a suite of six next-generation, Earth-observing small satellite missions to demonstrate innovative new approaches for studying our changing planet.
These small satellites range in size from a loaf of bread to a small washing machine and weigh from a few to 400 pounds (180 kilograms). Their small size keeps development and launch costs down as they often hitch a ride to space as a "secondary payload" on another mission's rocket — providing an economical avenue for testing new technologies and conducting science.
«Read the rest of this article»
Written by Guy Webster
NASA's Jet Propulsion Laboratory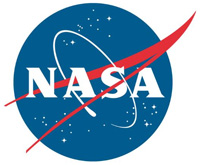 Pasadena, CA – The next target for NASA's New Horizons mission — which made a historic flight past Pluto in July 2015 — apparently bears a colorful resemblance to its famous, main destination.
NASA's Hubble Space Telescope data suggests that 2014 MU69, a small Kuiper Belt object (KBO) about a billion miles (1.6 billion kilometers) beyond Pluto, is as red, if not redder, than Pluto. This is the first hint at the surface properties of the far-flung object that New Horizons will survey on January 1st, 2019.
«Read the rest of this article»
Written by Molly Porter
NASA's Marshall Space Flight Center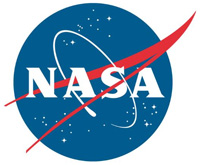 Huntsville, AL – Scientists using NASA's Chandra X-ray Observatory have made the first detections of X-rays from Pluto. These observations offer new insight into the space environment surrounding the largest and best-known object in the solar system's outermost regions.
While NASA's New Horizons spacecraft was speeding toward and beyond Pluto, Chandra was aimed several times on the dwarf planet and its moons, gathering data on Pluto that the missions could compare after the flyby. Each time Chandra pointed at Pluto – four times in all, from February 2014 through August 2015 – it detected low-energy X-rays from the small planet.
«Read the rest of this article»

Clarksville, TN – Dunbar Cave State Park at 401 Old Dunbar Cave Road held its Hummingbird and Butterfly Festival on Saturday with numerous events for the family.
From 9:00am to 11:00am and again from 1:00pm to 3:00pm, hummingbirds were banded by Cyndi Routledge, a master bander who has completed the five-year course taught by the Department of the Interior.
Information gathered at the banding is sent to Laurel, Maryland where a huge data base on hummingbirds is located under the auspices of the United States Geological Survey.
«Read the rest of this article»
Written by Guy Webster
NASA's Jet Propulsion Laboratory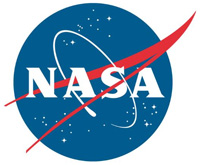 Pasadena, CA – New findings using data from NASA's Mars Reconnaissance Orbiter show that gullies on modern Mars are likely not being formed by flowing liquid water. This new evidence will allow researchers to further narrow theories about how Martian gullies form, and reveal more details about Mars' recent geologic processes.
Scientists use the term "gully" for features on Mars that share three characteristics in their shape: an alcove at the top, a channel, and an apron of deposited material at the bottom.
«Read the rest of this article»