Topic: LaVerne Walker
Written by Gail Robinson-Oturu, President
Clarksville Community Concert Association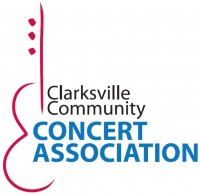 Clarksville, TN – The Nashville Symphony and the Nashville Symphony Chorus will appear in concert on Sunday, November 11th, 2012 at 3:00pm in the Austin Peay State University Music/Mass Communication Building Concert Hall.
This is part of the Clarksville Community Concert Association (CCCA) 2012-13 series and is co-sponsored by Austin Peay State University (APSU). This historic occasion, held in conjunction with the APSU re-naming of the Concert Hall in honor of Drs. George and Sharon Mabry, marks the first time that both the Nashville Symphony orchestra and chorus would appear on the CCCA series.
«Read the rest of this article»
Celebration marks 88th anniversary of passage of 19th Amendment. Tennessee's ratification, as the 33rd state to do so, made the law effective. Many women made great sacrifices to make this legislation the law of the land. It is one of many fronts in the struggle for civil rights.
WomenForObama held a celebratory commemoration of the 88th anniversary of the passage of the 19th Amendment of the U.S. Constitution. It was the 19th Amendment which gave women in the United States the right to vote. The Montgomery County Democratic Party Headquarters was the celebration site with a roster of prominent local women speakers who addressed the significance of women suffrage and civil rights in the furtherance of the American Ideal.
Wanda McMoore was the event moderator. As a mother, nurse, military service veteran and community organizer, she was a prime example of the women in times past who have fought for equality and justice while still balancing the demands of a family and career. She introduced each speaker and kept the event moving along on schedule. «Read the rest of this article»
Cindy Pitts, motivational speaker, leads list of esteemed speakers for Women Suffrage 88th Anniversary Commemoration
Clarksville Women for Obama will mark the 88th anniversary of the passage of the 19th Amendment, which gave American women the right to vote , with a commemoration program on Friday, September 26, at 7 PM at the Montgomery County Democratic Party headquarters, 534 Madison Street. The program features a roster of local women speakers.
Cindy Pitts, motivational speaker and wife of State Representative Joe Pitts, will headline the anniversary commemoration. Other esteemed speakers joining this event are LaVerne Walker, Equal Opportunity Activist and Elizabeth Adamski of H.O.P.E. (Hispanic Organization for Progress and Education).
The commemoration anniversary is open to the public. This event is the forerunner to the University of Mississippi Presidential Debate Watch Party. For more information, call 931-552-9076 or visit the website at: <www.ClarksvilleForObama.com> Refreshments will be served. Volunteer food and soft drink donations will be appreciated.