Topic: Lawrence County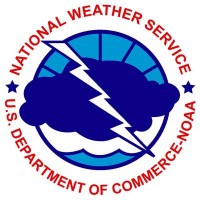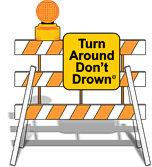 Montgomery County, TN – Another round of heavy rainfall is expected this weekend which could lead to area flooding and the rise of the Cumberland River.
An upper level disturbance will continue to move across Middle Tennessee today and will develop into a steady, moderate to heavy rainfall lasting into Sunday, May 4th.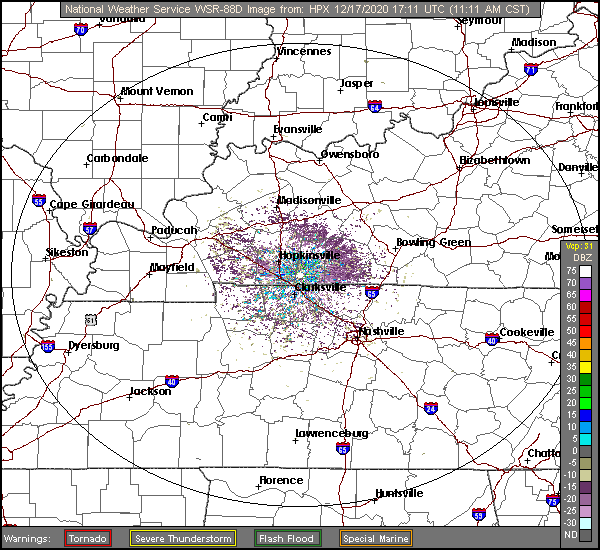 «Read the rest of this article»

Nashville, TN – Tennessee sportsmen harvested more than 17,000 deer statewide on the opening weekend of gun season for deer as harvest numbers continue to be reported.
The 17,093 reported as of noon (CST) on Monday surpasses the 2011 total of 14,463 over the same time frame in 2011.
Since the initial segment of archery season for deer began on September 22nd, 84,825 deer have been harvested, an increase of 3,522 over the same period as last year. «Read the rest of this article»
Tennessee State Troopers Will Strictly Enforce No Refusal Law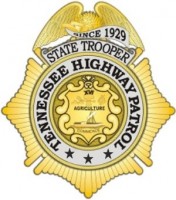 Nashville, TN – Tennessee Department of Safety and Homeland Security Commissioner Bill Gibbons and the Tennessee Highway Patrol's Colonel Tracy Trott are reminding citizens to expect a "No Refusal" and high-visibility, safe driving enforcement campaign during the 2012 Thanksgiving Holiday period. The "No Refusal" enforcement will begin at 6:00pm, Wednesday, November 21st and end at midnight, Sunday, November 25th.
The "No Refusal" law allows law enforcement officials to seek search warrants for blood samples in cases involving suspected impaired drivers. The goal is to deter impaired driving and reduce fatal crashes on Tennessee roadways.  The Thanksgiving Holiday marks the third "No Refusal" enforcement effort, following campaigns over the Fourth of July and Labor Day holiday periods.
«Read the rest of this article»
Offering convenient quality accommodations at an exceptional value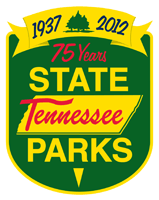 Nashville, TN – Tennessee State Parks will offer special winter rates for 360 villas and cabins, along with six state park inns from November 15th, 2012, through March 15th, 2013.
With a state park within an hour's drive of just about anywhere in Tennessee, families and groups seeking unique recreation opportunities and high-quality accommodations can find the perfect getaway – all at an exceptional value and a bit closer to home. «Read the rest of this article»
Burn Ban Still In Effect for Montgomery County

Nashville, TN – The ban on outdoor grilling has been lifted by the Department of Agriculture. The Burn Ban itself is still in place for Montgomery County and 22 other counties across Tennessee. A public notice will be given when the burn ban it totally lifted.
The burn ban has been lifted for Henderson, Lewis and Stewart counties. «Read the rest of this article»

Nashville, TN – The Tennessee Wildlife Resources Commission set the state's 2012-13 hunting seasons during its May meeting which concluded Friday at the Tennessee Wildlife Resources Agency Ray Bell Region II Building.
Among the changes, Tennessee sportsmen will see an increase in deer and bear harvest opportunities.
In regard to white-tailed deer hunting, the TWRC approved the TWRA's proposal to increase the antlerless archery season bag limit in Unit B to four deer per season. «Read the rest of this article»
Focus on Farm and Forest Issues, Rural Development Opportunities

Nashville, TN – The Tennessee Department of Agriculture is hosting a series of listening sessions across the state in April and May for farmers, forest landowners and agribusinesses. The purpose of the meetings is to hear stakeholder concerns about current issues and to explore opportunities for developing our rural economy and increasing farm and forest income.
"We want to be available to our producers, landowners and agribusinesses to hear their concerns and to get their input on how to enhance our rural communities and economy," Agriculture Commissioner Julius Johnson said. "This is also about ongoing efforts to look at how we, as an agency, can provide better service and be more responsive to challenges and opportunities. «Read the rest of this article»
Clarksville High will play Science Hill in the State Semifinals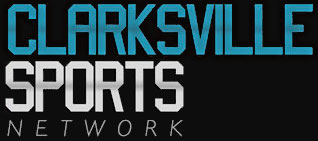 Murfreesboro, TN – All season long Clarksville High School Girls Basketball's goal has been about surviving and advancing to the next game with the hopes it lead to a Class AAA State Championship.
But for the past two years that goal was dashed by the Lady Wildcats' failure of getting past the first game of the State Tournament.
In 2010, Clarksville High fell to Memphis Central High School and then last year Science Hill did the deed.
«Read the rest of this article»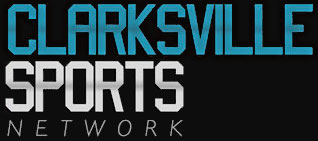 Clarksville, TN – Clarksville High School Girl's Basketball found out who it will play in the Class AAA Girls State Tournament after the live draw by the TSSAA conducted Sunday from the Embassy Suites Hotel and Conference Center in Murfreesboro Tennessee. «Read the rest of this article»
Montgomery County, TN – The National Weather Service has a tornado watch 7 in effect until 6:00am cst for the Clarksville Montgomery County Area.
A significant severe weather outbreak is possible in Middle Tennessee tonight and conditions will favor the development of isolated tornadoes. Vigilance is advised overnight.
Early tonight, a line of thunderstorms, some severe, was pushing across Eastern Arkansas. The National Weather Service in Little Rock, Arkansas issued tornado warnings for several of these storms and damage to houses and trees reportedly occurred near the town of Fordyce, Arkansas. «Read the rest of this article»