Topic: LEAP.org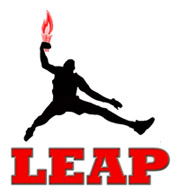 Clarksville, TN – Thanks to Ms. Regina Dillard, a single mom learned about the great services that the LEAP Organization offered to youth while working at the Department of Children's Services for referring her daughter Danielle to the program.
Danielle, while not an at-risk youth, was eager to participate. She learned about the goals of LEAP's youth enrichment programs. Danielle proudly mentions that LEAP changed her life in many different ways and helped her to develop the self-confidence that she needed to be successful.
«Read the rest of this article»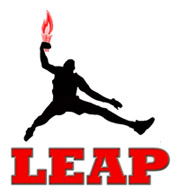 Clarksville, TN – LEAP Organization was pleased to recognize Pastor Steve Estep, Yolanda Stewart, and Angela Hopkins for their distinguished service as board members. They have successfully guided the organization in its mission to instill positive moral growth and sustainable life skills development in youth during their time of service.
Pastor Steve Estep served as Vice President from 2010 to 2013. One of Pastor Estep's biggest contributions to LEAP was when he graciously opened the doors of Grace Church of the Nazarene to allow LEAP to operate the youth development programs until LEAP acquired the current facility. His church was very welcoming and supportive of LEAP'S endeavors.
«Read the rest of this article»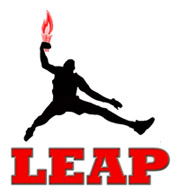 Clarksville, TN – On March 20th, 2015, a hacker defaced the LEAP Organization's website (www.leaporg.net) resulting in its hosting company deactivating it for up to a week while all malware is removed. This couldn't come at a worse time for the organization who is currently in a online building fund campaign.
The morning of the cyber attack, LEAP published an update on various social media outlets that Dave Davidson, the owner of the building reduced the sales price and the Fort Campbell Federal Credit Union provided favorable financing terms that reduced the down payment from $633,277 to $360,000. The organization has already raised $38,743 reducing the down payment to $321,257.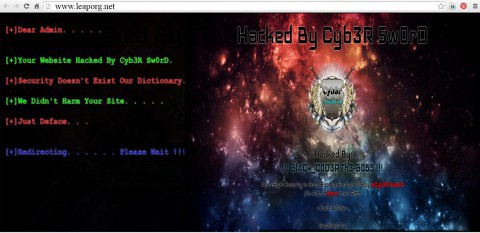 «Read the rest of this article»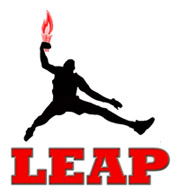 Clarksville, TN – Saturday, January 31st, 2015 marked the 2nd Annual LEAP Gala Celebrating Youth Development at the Emmanuel Family Life Center. Clarksville  Mayor Kim McMillan issued a proclamation with was delivered by City Councilwoman Wanda Smith designating January 31st Youth Development Day and urging those is the Clarksville community to take time on this day to acknowledge the work of the LEAP Organization in making a positive impact on youth in our community.
The Gala opened with a string musical ensemble by the Brio Strings as guests were greeted, seated, and served by youth and mentors. Other entertainment included performances by West Creek High School Step Team, the Distinguished Steppers Unlimited, Mercedes Johnson singing "Confidence" by Tasha Cobb, and a Youth Fashion Show organized by Sharon Edwards featuring fashions from local designers ELO.
«Read the rest of this article»
Clarksville, TN – The LEAP Organization is proud to announce its 4th annual  7 Points Quest Scholarship Essay contest for high school seniors designed to encourage and promote the 7 principles of Leadership, Enlightenment, Academic Achievement, Perseverance, Outreach, Responsibility, and Growth.
The LEAP Organization recognizes the importance of encouraging youth to be productive and responsible citizens, and is honored to provide resources to assist youth in their quest to pursue higher learning opportunities. «Read the rest of this article»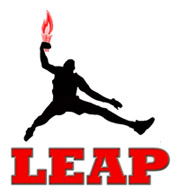 New Orleans, LA – Youth from Clarksville, Tennessee embarked on an educational excursion that began with touring Jackson Square and visiting the 1850 House, Cabildo, and Presbytre where they learned about New Orleans rich history and sampled some of its fine cuisine.
The next day the group visited the Aquarium, and Insectarium where some got to sample gourmet insects before enjoying shops and sights of Magazine St.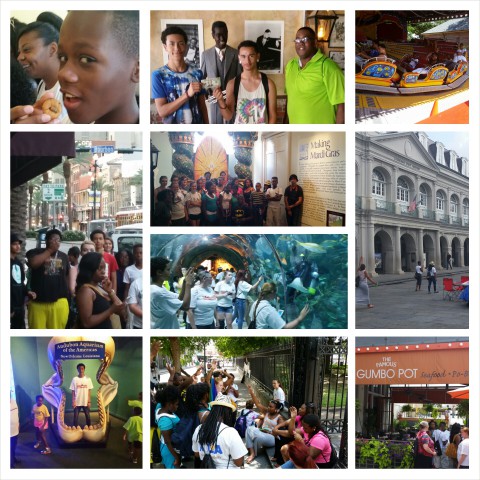 «Read the rest of this article»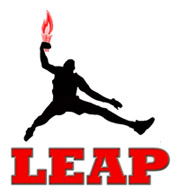 Clarksville, TN – May 31st, 2014 marked the conclusion of the 2013 – 2014 DreamChasers Program with a Youth Olympics competition between the 4 mentoring sites. This after school program is in its 2nd year and is a partnership between Clarksville Parks and Recreation and the LEAP Organization.
The purpose of this event was to unite youth enrolled in DreamChasers at the LEAP Plaza, Burt Cobb, Kleeman, and Crow Community Centers to participate in a competition that fostered team work and health/wellness while developing pride in their community. The games that the youth competed in were the Water Balloon Relay, Fitness Challenge, Basketball Shoot Out, Scooter Relay, and Rock Wall Climb Relay with the Crow Community Center under the leadership of Site Lead Jacqueline Irons winning 3 of the events to take home 1st Place.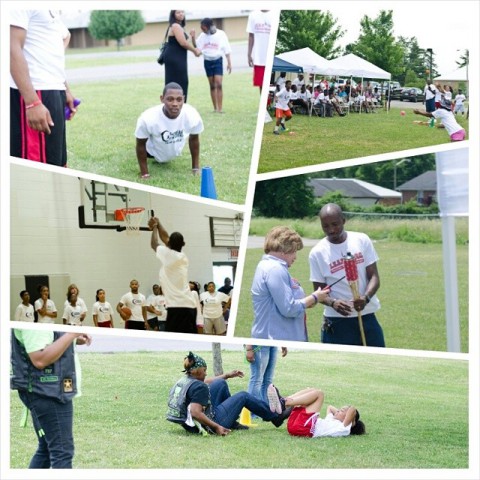 «Read the rest of this article»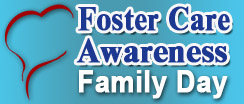 Clarksville, TN – May 17th marked the 5th Annual Foster Care Awareness Family Day Celebration. Over 450 members of the Clarksville Community gathered together to learn about becoming a foster parent at the LEAP Plaza.
Of those that attended there were a total of 9 that signed up to become foster parents.
«Read the rest of this article»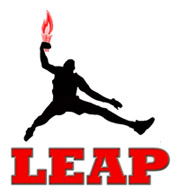 Nashville, TN – On May 7th, 2014 the LEAP Organization was selected to receive a grant award from the Nashville Predators Foundation. This year marked the Predators biggest grant program in franchise history with over $410,000 in grants were awarded to Middle Tennessee non profit organizations at Bridgestone Arena.
"We are very appreciative of the Predators Foundation selecting us for funding to enhance our youth development program" commented board member Larson Gafney.
«Read the rest of this article»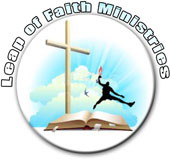 Clarksville, TN – Danielle Dillard is a bright, active sophomore at Westcreek High School. Along with maintaining academic excellence, Dillard is a member of JROTC and participates in drill competition, marching band, and has participated in the LEAP program for three years.
Dillard has been recognized for her academic excellence, leadership, and community commitment and was inducted into the National Honor Society, selected to attend the Rotary Youth Leadership Awards (RYLA) program at Austin Peay State University, and chosen for an internship at the Kennedy Law Firm.
«Read the rest of this article»