Topic: LEAP.org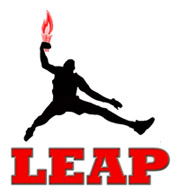 Clarksville, TN – LEAP is preparing for its 4th Annual Youth Summer Trip to New Orleans from July 9th to July 13th, 2014. They would like to extend an invitation to all local youth ages 11 to 18 to participate.
The purpose of this trip is to provide students with with entertaining and educational summer trip in New Orleans that will consist of the following.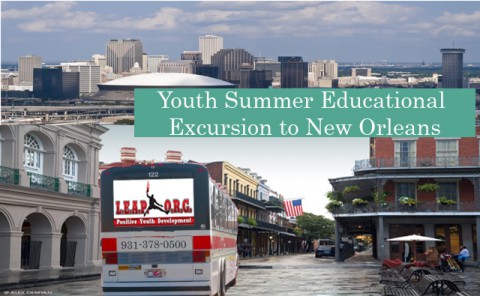 «Read the rest of this article»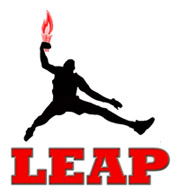 Clarksville, TN – LEAP cordially invites the community to join them for a Charity 3 on 3 Basketball Tournament on March 15th, 2014 from 10:00am to 4:00pm at West Creek High School located at 1210 West Creek Coyote Trail.
This full day of exciting hardwood action is both recreational and competitive as team's battle on the court for trophies, prizes, and bragging rights.
The real drive at the Charity Tournament is not the basketball itself, but rather to help LEAP serve the needs of children who are living in our community.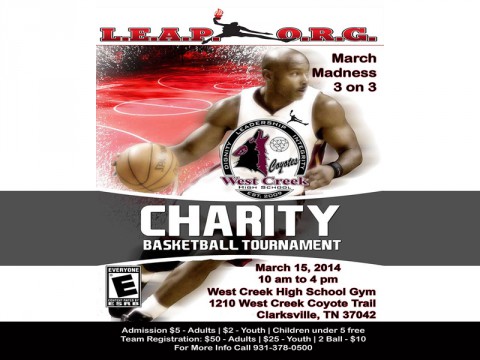 «Read the rest of this article»
Youth Gain Self Esteem Through Fashion Show Gala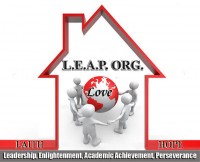 Clarksville, TN – Tuesday, January 25th, 2014 marked the 1st Annual LEAP Charity Fashion Show Gala at the Emmanuel Family Life Center.
Youth modeled the fashions of local designers such as ELO, Molerevon, Sacer & Savive, Heaven Sent Bowtique, Filthy Rich Celebrity Jewelry, and E & S Fashions with Gem's Hair Salon and Eyetunes donating their time to provide participants with hair and makeup makeovers. While some students modeled, other students prepared the food and served guests.
«Read the rest of this article»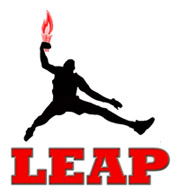 Clarksville, TN – The Adult Literacy Council partnered with the Leap Organization to develop a computer lab to aid adults and youth become more computer literate.
"We believe that higher learning in literacy, math, and other basic skills is the key to an individual's success" commented ALC Executive Director Velma Jo Williams. "The Adult Literacy Council appreciates the LEAP Org., in storing our NetBook Computers in their computer lab and look forward in working together in the fight against illiteracy with the hopes of individuals becoming productive citizens."
«Read the rest of this article»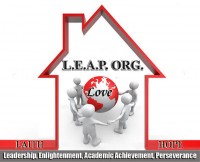 Clarksville, TN – Wednesday, December 18th, 2013 marked the first Youth Christmas Party at the Leap Plaza which featured food, games, recognition awards, guest speakers.
Among those who presented, Quinton Hunter opened for the key note speaker.
«Read the rest of this article»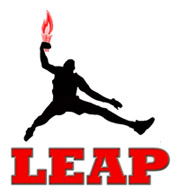 Clarksville, TN – The Walnut Grove Missionary Baptist Church donated a 15 passenger van to the Leap Organization to assist with transporting youth to various youth development program activities. On December 8th, 2013, members of the Leap Organization visited the church to express its sincere appreciation.
"I would like to thank Pastor Livingston, Deacon Rowland, and the members of Walnut Grove for their generous donation. Leap has not only put the van to good use in transporting youth, but also using it to transport the homeless on Thanksgiving day to be fed by Manna Cafe," said Leap Executive Director Richard Reason Garrett before the congregation.
«Read the rest of this article»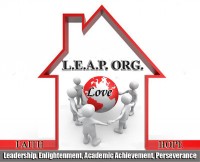 Clarksville, TN – The Veterans United Foundation of Tennessee donated $2,000 to show it's appreciation to the Leap Organization for its youth development programs that benefit the Clarksville community and youth.
The donation was made possible through the dedication and donations of employees at Veterans United Home Loans of Tennessee.
«Read the rest of this article»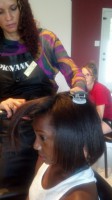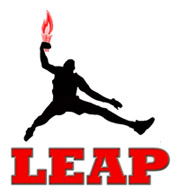 Clarksville, TN – August 25th, 2013 marked the initial Mentoring & Makeover Workshop at Leola's Salon for students enrolled in the LEAP Organization.
The workshop included free makeover and breakout sessions that discussed topics such as self-esteem, coping with peer pressure, leadership, relationships/dating, and health & beauty tips.
«Read the rest of this article»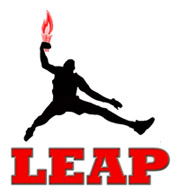 Clarksville, TN – In support of the West Gate Christian Center, LEAP Org. donated 40 pair of new shoes for their upcoming Back to School Shoe Drive.
LEAP Board President, Joe Shakeenab said that, "LEAP Org. is honored to assist other community organizations in their efforts to provide for, uplift, and inspire our children".
"Destiny takes one-step at a time but it is hard to step without a good pair of shoes so I decided to do something," said Cheryl Moultry, Assistant Pastor at Westgate Christian Church.
«Read the rest of this article»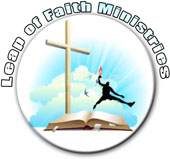 St Louis, MO – Youth from Clarksville, Tennessee embarked on an educational excursion that began with the Missouri Historical Museum where they learned about the Missouri's rich history and viewed the NFL Hall of Fame exhibits.
The next day the group went on a walking guided tour around them Arch prior to taking the tram to take in St Louis from the top followed by a Riverboat cruise. Upon disembarking the group visited the Historical Courthouse where the Dred Scott Trail took place and were able to participate in the reenactment of the trial.
«Read the rest of this article»