Topic: leap organization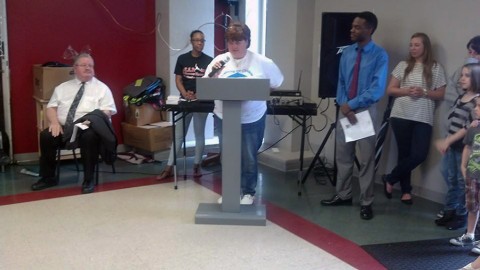 Clarksville, TN – The sixth annual Foster Care Awareness Family Day celebration was recently held at the LEAP plaza. Despite inclement weather about 450 members of the Clarksville Community gathered together to learn about foster care and learning what it takes to become a foster parent.
Hosted by the Department of Children Services, Centerstone, Health Connect, Clarksville Family Therapy, OmiVisions, Youth Villages, Mental Health Cooperative, and the LEAP Organization, the goal of this event was to create greater awareness of children in need who remain in state custody and want to become members of foster families.
«Read the rest of this article»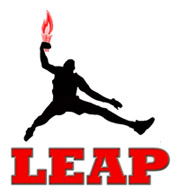 Clarksville, TN – LEAP Organization was pleased to recognize Pastor Steve Estep, Yolanda Stewart, and Angela Hopkins for their distinguished service as board members. They have successfully guided the organization in its mission to instill positive moral growth and sustainable life skills development in youth during their time of service.
Pastor Steve Estep served as Vice President from 2010 to 2013. One of Pastor Estep's biggest contributions to LEAP was when he graciously opened the doors of Grace Church of the Nazarene to allow LEAP to operate the youth development programs until LEAP acquired the current facility. His church was very welcoming and supportive of LEAP'S endeavors.
«Read the rest of this article»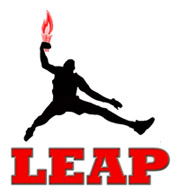 Clarksville, TN – On Wednesday, February 11th, 2015, CSM(R) Sidney Brown was presented a $500.00 check by City Councilman Richard Garrett on behalf of the LEAP Organization to support the APSU CSM(R) Sidney Brown Scholarship Endowment which benefits active duty military, veteran students, their spouses and children, and APSU ROTC cadets.
After receiving the donation, CSM(R) Brown delivered a message to youth enrolled in the LEAP youth development program encouraging them to pursue higher learning opportunities at collegiate institutions to aid them in reaching their goals.
«Read the rest of this article»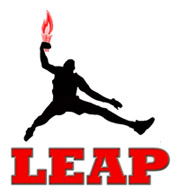 Clarksville, TN – Saturday, January 31st, 2015 marked the 2nd Annual LEAP Gala Celebrating Youth Development at the Emmanuel Family Life Center. Clarksville  Mayor Kim McMillan issued a proclamation with was delivered by City Councilwoman Wanda Smith designating January 31st Youth Development Day and urging those is the Clarksville community to take time on this day to acknowledge the work of the LEAP Organization in making a positive impact on youth in our community.
The Gala opened with a string musical ensemble by the Brio Strings as guests were greeted, seated, and served by youth and mentors. Other entertainment included performances by West Creek High School Step Team, the Distinguished Steppers Unlimited, Mercedes Johnson singing "Confidence" by Tasha Cobb, and a Youth Fashion Show organized by Sharon Edwards featuring fashions from local designers ELO.
«Read the rest of this article»
Clarksville, TN – The LEAP Organization is proud to announce its 4th annual  7 Points Quest Scholarship Essay contest for high school seniors designed to encourage and promote the 7 principles of Leadership, Enlightenment, Academic Achievement, Perseverance, Outreach, Responsibility, and Growth.
The LEAP Organization recognizes the importance of encouraging youth to be productive and responsible citizens, and is honored to provide resources to assist youth in their quest to pursue higher learning opportunities. «Read the rest of this article»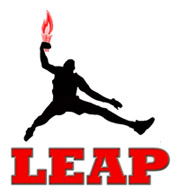 Clarksville, TN – On a crisp October Saturday LEAP organization in collaboration with the Clarksville Housing Authority hosted a Block Party in Lincoln Homes. Laughter could be heard as you approached the block party. It was coming from dozens and dozens of children enjoying free hot dogs, popcorn, and ice cream as well as playing games, jumping in the inflatables provided by A Jump'n Good Time, and live music from DJ Greedy.
LEAP Site Lead Dorlisha White spearheaded the event with the help of Martha Witherspoon of the Housing Authority.
«Read the rest of this article»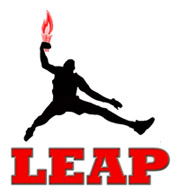 Clarksville, TN – LEAP organization is planning their 5th annual Step and Dance Crew Challenge on Saturday, October 25th, 2014 at West Creek High School. The event will take place between 3:00pm and 6:00pm. with admission only five dollars, children under seven are free.
Proceeds will be used to benefit youth performing arts and allow more participants to attend youth enrichment programs.
The event will showcase the talents of many of Clarksville middle and high school students in step and dance routines.
«Read the rest of this article»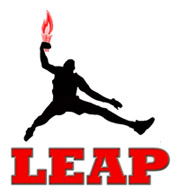 New Orleans, LA – Youth from Clarksville, Tennessee embarked on an educational excursion that began with touring Jackson Square and visiting the 1850 House, Cabildo, and Presbytre where they learned about New Orleans rich history and sampled some of its fine cuisine.
The next day the group visited the Aquarium, and Insectarium where some got to sample gourmet insects before enjoying shops and sights of Magazine St.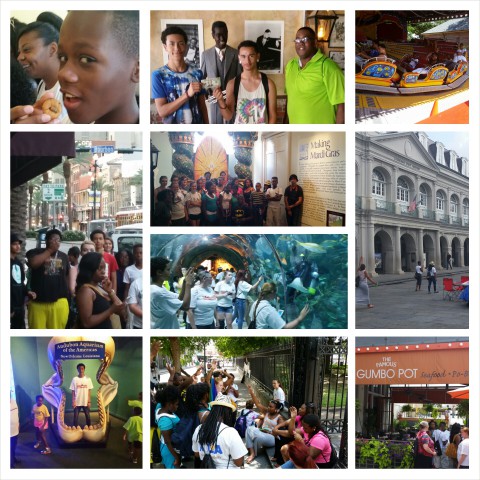 «Read the rest of this article»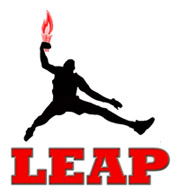 Clarksville, TN – May 31st, 2014 marked the conclusion of the 2013 – 2014 DreamChasers Program with a Youth Olympics competition between the 4 mentoring sites. This after school program is in its 2nd year and is a partnership between Clarksville Parks and Recreation and the LEAP Organization.
The purpose of this event was to unite youth enrolled in DreamChasers at the LEAP Plaza, Burt Cobb, Kleeman, and Crow Community Centers to participate in a competition that fostered team work and health/wellness while developing pride in their community. The games that the youth competed in were the Water Balloon Relay, Fitness Challenge, Basketball Shoot Out, Scooter Relay, and Rock Wall Climb Relay with the Crow Community Center under the leadership of Site Lead Jacqueline Irons winning 3 of the events to take home 1st Place.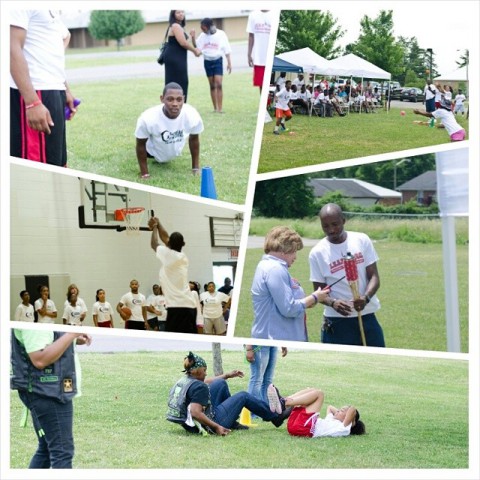 «Read the rest of this article»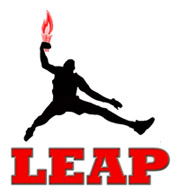 Nashville, TN – On May 7th, 2014 the LEAP Organization was selected to receive a grant award from the Nashville Predators Foundation. This year marked the Predators biggest grant program in franchise history with over $410,000 in grants were awarded to Middle Tennessee non profit organizations at Bridgestone Arena.
"We are very appreciative of the Predators Foundation selecting us for funding to enhance our youth development program" commented board member Larson Gafney.
«Read the rest of this article»