Topic: leap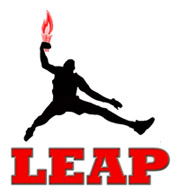 Clarksville, TN – LEAP organization is planning their 5th annual Step and Dance Crew Challenge on Saturday, October 25th, 2014 at West Creek High School. The event will take place between 3:00pm and 6:00pm. with admission only five dollars, children under seven are free.
Proceeds will be used to benefit youth performing arts and allow more participants to attend youth enrichment programs.
The event will showcase the talents of many of Clarksville middle and high school students in step and dance routines.
«Read the rest of this article»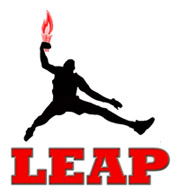 New Orleans, LA – Youth from Clarksville, Tennessee embarked on an educational excursion that began with touring Jackson Square and visiting the 1850 House, Cabildo, and Presbytre where they learned about New Orleans rich history and sampled some of its fine cuisine.
The next day the group visited the Aquarium, and Insectarium where some got to sample gourmet insects before enjoying shops and sights of Magazine St.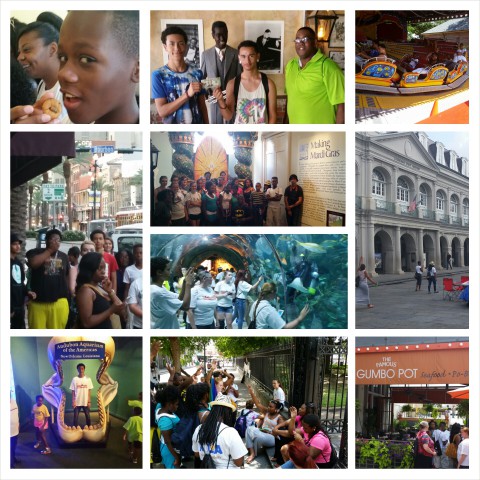 «Read the rest of this article»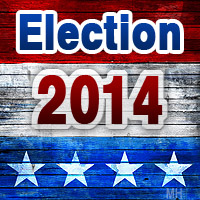 Clarksville, TN – As it is with most political elections, sooner or later a candidate tries to defeat an opponent by using the opponent's past to tarnish his/her credibility. Because I believe in putting all cards on the table and because I want the community to know who I am as a person, I would like to share with you how I became the person I am today.
Like most of us, I had to go through tough times, challenges, and deal with the consequences of poor decisions I made in the past. But I believe that God allowed these things to happen to help me become a better person and be able to help others that would cross my path in the future. So, having said that, here is my story:
«Read the rest of this article»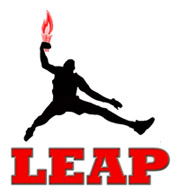 Clarksville, TN – May 31st, 2014 marked the conclusion of the 2013 – 2014 DreamChasers Program with a Youth Olympics competition between the 4 mentoring sites. This after school program is in its 2nd year and is a partnership between Clarksville Parks and Recreation and the LEAP Organization.
The purpose of this event was to unite youth enrolled in DreamChasers at the LEAP Plaza, Burt Cobb, Kleeman, and Crow Community Centers to participate in a competition that fostered team work and health/wellness while developing pride in their community. The games that the youth competed in were the Water Balloon Relay, Fitness Challenge, Basketball Shoot Out, Scooter Relay, and Rock Wall Climb Relay with the Crow Community Center under the leadership of Site Lead Jacqueline Irons winning 3 of the events to take home 1st Place.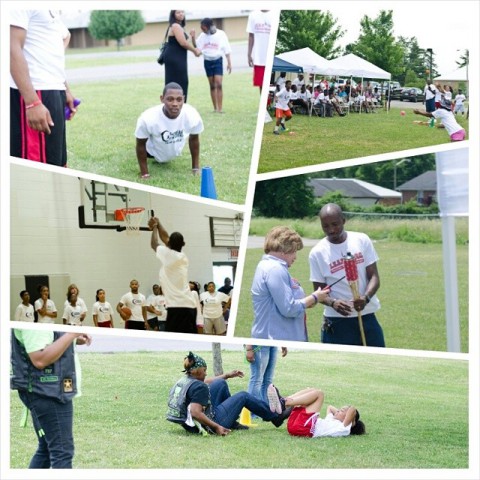 «Read the rest of this article»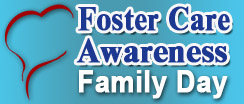 Clarksville, TN – May 17th marked the 5th Annual Foster Care Awareness Family Day Celebration. Over 450 members of the Clarksville Community gathered together to learn about becoming a foster parent at the LEAP Plaza.
Of those that attended there were a total of 9 that signed up to become foster parents.
«Read the rest of this article»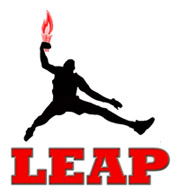 Nashville, TN – On May 7th, 2014 the LEAP Organization was selected to receive a grant award from the Nashville Predators Foundation. This year marked the Predators biggest grant program in franchise history with over $410,000 in grants were awarded to Middle Tennessee non profit organizations at Bridgestone Arena.
"We are very appreciative of the Predators Foundation selecting us for funding to enhance our youth development program" commented board member Larson Gafney.
«Read the rest of this article»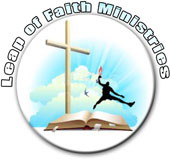 Clarksville, TN – Danielle Dillard is a bright, active sophomore at Westcreek High School. Along with maintaining academic excellence, Dillard is a member of JROTC and participates in drill competition, marching band, and has participated in the LEAP program for three years.
Dillard has been recognized for her academic excellence, leadership, and community commitment and was inducted into the National Honor Society, selected to attend the Rotary Youth Leadership Awards (RYLA) program at Austin Peay State University, and chosen for an internship at the Kennedy Law Firm.
«Read the rest of this article»
Keller Williams Realty part of community service initiative across the globe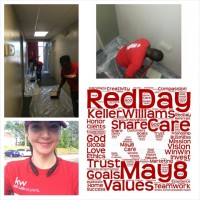 Clarksville, TN – Keller Williams associates may be taking the day off on Thursday, May 8th, 2014, but it will hardly be a day of rest. Associates with Keller Williams Realty have chosen to "Give Where They Live" as part of RED Day, the company's annual day of service, dedicated to renewing, energizing, and donating to their local communities..
As part of the RED Day effort, Keller Williams Realty has chosen to spend the day with the L.E.A.P Foundation at 1860 Wilma Rudolph Blvd and Clarksville Christian School at 505 Highway 76.  The L.E.A.P Organization is a 501(c)(3) nonprofit that provides mentoring, tutoring, case management, counseling, career development, and community service learning opportunities for youth. L.E.A.P, which stands for Leadership, Enlightenment, Academic Achievement, and Perseverance, also teaches its members about Outreach, Responsibility, and Growth. «Read the rest of this article»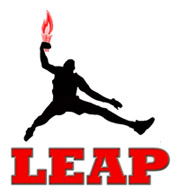 Clarksville, TN – LEAP ORG has welcomed two new members to their Board of Directors. Larson Gafney, Realtor at Keller Williams Realty, and Lois Jones, Associate Director of Career Services at Miller-Motte Technical College.
Gafney joins the L.E.A.P. board as Marketing Director. She brings her knowledge of marketing and social media to the leadership of the LEAP organization. Gafney utilizes her skills in marketing her real estate business via Facebook, Twitter, and YouTube.
«Read the rest of this article»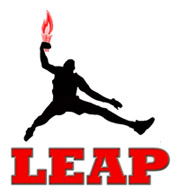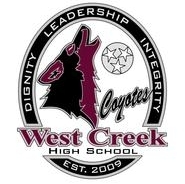 Clarksville, TN – March 15th marked the March Madness Charity 3 on 3 Basketball Tournament at West Creek High School hosted by the LEAP Organization and West Creek High School (WCHS) Lady Coyotes.
The full day of exciting hardwood action was both recreational and competitive as the team's battled on the court for trophies, prizes, and bragging rights.
«Read the rest of this article»