Topic: leap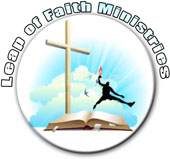 Clarksville, TN – If I gave you 10 cents as a free gift you probably wouldn't get excited. One would probably throw it away or laugh. Then if I gave you another 10 cents you may shake your head and probably disregard the gift still at a loss trying to figure out what I'm trying to prove.
If instead of a dime, I offer you $1,000 bill, I'm sure you'd get excited right away. And if I gave you another one you will stare at me in amazement as you begin to realize just how fortunate you are. You may cry for joy and probably tell someone right way about the wonderful gift you've received. What good news to share with others! As long as you live, you'll want to talk about it. «Read the rest of this article»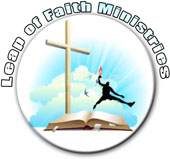 Clarksville, TN – There are some things in Christianity that are harder to understand then other things. Submission is one of them.
When we become Christians, one of the first things we are told about our new life is that "But as many as received Him, to them gave the power to become the sons of God…" (John 1:12 KJV).
When we first discover that verse we think "Wonderful, all that power is mine!" Then we find out even better news, "and if children, then heirs, heirs of God and joint heirs with Christ…" (Romans 8:17 NKJV) Just imagine being joint heirs with the Son of God who said "All authority has been given to Me in heaven and on earth." (Matthew 28:18 NKJV) «Read the rest of this article»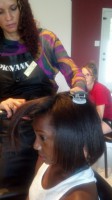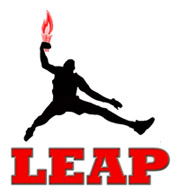 Clarksville, TN – August 25th, 2013 marked the initial Mentoring & Makeover Workshop at Leola's Salon for students enrolled in the LEAP Organization.
The workshop included free makeover and breakout sessions that discussed topics such as self-esteem, coping with peer pressure, leadership, relationships/dating, and health & beauty tips.
«Read the rest of this article»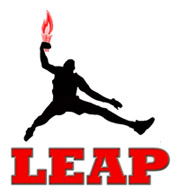 Clarksville, TN – In support of the West Gate Christian Center, LEAP Org. donated 40 pair of new shoes for their upcoming Back to School Shoe Drive.
LEAP Board President, Joe Shakeenab said that, "LEAP Org. is honored to assist other community organizations in their efforts to provide for, uplift, and inspire our children".
"Destiny takes one-step at a time but it is hard to step without a good pair of shoes so I decided to do something," said Cheryl Moultry, Assistant Pastor at Westgate Christian Church.
«Read the rest of this article»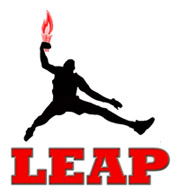 Clarksville, TN  – On July 17th, 2013, His Church, led by Pastors Paul and Myrna Moore began moving into the new LEAP Plaza located at 1860 Wilma Rudolph. Church members and youth enrolled in the program removed an interior wall between two classrooms for the main sanctuary.
The Plaza formerly known as Daymar Institute has been acquired by the LEAP Organization to expand their youth development services as well as function as a nonprofit hub and business incubator.
«Read the rest of this article»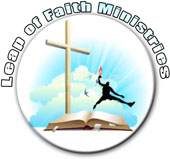 Clarksville, TN – Your mind is like a computer. Every thought that flows through it, and every image that you create, is inscribed on the cells of your brain.  Recall some of your thoughts and created images. Then imagine them on a motion picture screen. Would you be willing, and pleased, for that film to be shown to every Sunday school class in our land? No? Why not?
God has called us to holiness in all our thoughts. This must be our goal even when we feel too human to begin. This may seem like an impossible task, but anything less falls short of what he has asked and few Christians seem to know what it is that God has told us in his written word about holy thoughts. «Read the rest of this article»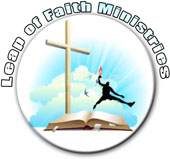 "… Let us lay aside every weight, and the sin which so easily ensnares us, and let us run with endurance the race that is set before us." (Hebrews 12 NKJV) Most Christians have put away those obvious, outward sins that are easily seen; theft, murder, and adultery.
What we haven't given up is usually hidden in our minds and hearts. It might be our attitude toward those who steal, kill, and commit adultery. Jesus wants to show us that the rest of our problem is in the invisible hidden thoughts of our hearts.
He says, "For out of the heart proceed evil thoughts, murders, adulteries, fornications, thefts, false witnesses, blasphemies." (Matthew 15:19 NKJV) «Read the rest of this article»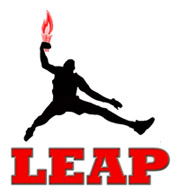 Clarksville, TN – Damon Jennings, of Daymar Institute passionately explains the importance of developing strong interpersonal communication skills to students enrolled in the LEAP Youth Career Development Program.
Damon simplified, yet expanded their definition and understanding of communication being the attempt to send and receive messages between parties whether face to face, telephone, texting, internet, sign language, signage, and other non verbal cues.
«Read the rest of this article»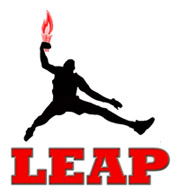 Clarksville, TN – Kelly Maselli of Gateway Realty & Investment Group, LLC & A+ Property Management shared the importance of networking to aid students in pursing their career goals.
Youth listened intently as Kelly addressed overcoming the fear of rejection and encouraged them to implement some of the timeless principles from Dale Carnegie's book of "How to win friends and influence people".
«Read the rest of this article»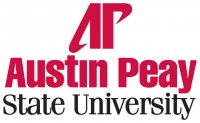 Clarksville, TN – APSU Vice President of the National Alumni Association, Makeba Webb shared the ins and outs of pursuing higher learning opportunities and relationship that education has to career development with students enrolled in the LEAP Youth Career Development Program.
Students listened intently as Makeba advised them of the differences between financial aid, Pell Grants, scholarships and student loans and the impact selecting a school in state or out of state would have on funding sources.
«Read the rest of this article»