Topic: Legends Bank

Clarksville, TN – The Clarksville Police Department responded to a bank robbery at the Legends Bank on Dover Crossing Road today, December 3rd, 2014
51-year-old Wayne David St. John has been arrested for the bank robbery. He is currently homeless. Detective Ron Parrish lead the investigation.
This is an ongoing investigation. There is no further information at this time.

Clarksville, TN – Today, December 3rd, 2014 at 1:50pm, the Clarksville Police Department responded to a bank robbery at the Legends Bank on the 100 block of Dover Crossing Road.
The suspect is a white male with a slight beard (described by witnesses). He is approximately 5'6" in height and has a medium/average build. He is wearing a red hoodie with a dark sweatshirt underneath, gray sweatpants, sunglasses, and a red stocking cap with a ball on top and snow patterns.
«Read the rest of this article»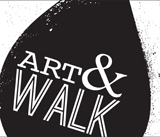 Clarksville, TN - Produced by the Downtown Clarksville Association, First Thursday Art Walk is a free, self-guided tour spanning a 5-block radius that combines visual art, live music, engaging events and more in the heart of Downtown Clarksville.
With 10+ venues, bars and businesses participating each month, the First Thursday Art Walk in Clarksville is the ultimate opportunity to savor and support local creative talent.
«Read the rest of this article»

Clarksville, TN – The Customs House Museum and Cultural Center is located in historic downtown Clarksville, Tennessee. Come explore an entire city block featuring large gallery spaces filled with fine art, science and history.
Some of the events in December at the Museum are: My Kingdom for a Horse, Battle of the Bulge: An Overview, Eric L Hansen: Blood Rescue, Noel Night, Miranda Herrick Book Signing, and Let's Find: Toys..
«Read the rest of this article»
APSU Sports Information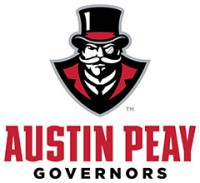 Clarksville, TN – And you thought election season was over.
Unchallenged for years as the official mascot for Austin Peay State University, Governor Peay X's stranglehold on that role appears in serious jeopardy. A new candidate – known as 'The Gov' – has emerged to oppose the incumbent in a race to become the face of Austin Peay.
Austin Peay is rife with change at the moment. A new logo, refurbished football stadium and the addition of new President Dr. Alisa White have made the climate right for a challenger to a long-established figure. Though a newcomer to the mascot world, The Gov has picked an opportune moment to throw his hat into the ring to become Austin Peay's next mascot.
«Read the rest of this article»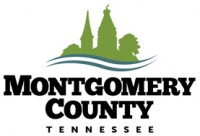 Montgomery County, TN – The holidays are quickly approaching and it's the time of year when many in our community need assistance.
As part of the Mayor's proclamation declaring November to be Homeless Awareness Month, Montgomery County Government is partnering with Legends Bank to host a county-wide food drive.
All county offices and Legends Bank locations will be collecting non-perishable food items beginning Monday, November 3rd and going through the month of November. «Read the rest of this article»

Clarksville, TN – Laying Low is back for its fourth installment to benefit the Customs House Museum on Saturday, November 1st.
This laid-back annual fundraiser is an outdoor event celebrating the fall season.
«Read the rest of this article»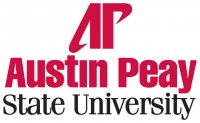 Clarksville, TN – Big John, an 1,800-pound bull, was a source of pride for the Austin Peay State University Department of Agriculture. Students on the department's beef show team took the animal to several regional shows, where his size and power often impressed the judges.
Last month, the University decided to sell this prize-winning animal, with the hope of earning a few thousand dollars for the growing Department of Agriculture. During a special sale on September 23rd at the APSU Farm, three bidders joined together to buy Big John for $14,500.
«Read the rest of this article»
Clarksville, TN – After hundreds of artists had their works of art on display at two locations in downtown Clarksville, then judged by artist Mary Addison Hackett, winners were awarded at Clarksville Riverfest's Tour d'Art Receptions held Thursday, September 4th and Friday, September 5th, 2014.
Over $2,500 in prizes were awarded.
The competition included five categories: Photography & Digital Images, Sculpture, Painting, Mixed Media/Collage, and Drawing. Monetary awards are given to first through third place in each category (for each division) and a Best of Show Award.
«Read the rest of this article»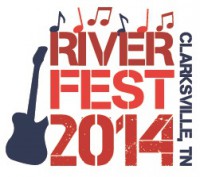 Clarksville, TN – Riverfest Tour d'Art kicks off tonight in conjunction with the First Thursday Art Walk with the High School Division exhibit reception. Art enthusiasts are invited to explore exciting treasures created by local artists. Artwork is juried and over $2,500 in prizes will be awarded.
The High School Division reception, sponsored by CDE Lightband and hosted by the Customs House Museum & Cultural Center and Arts and Heritage Development Council takes place, Thursday, September 4th from 5:00pm to 6:00pm at the Custom's House Museum.
«Read the rest of this article»