Topic: Legends Bank
Great American Clean-up 2018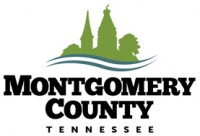 Montgomery County, TN – On Saturday, April 28th, 2018 more than 400 people came out to the annual Clarksville-Montgomery County Great American Clean-up event. Participants cleaned up litter in various areas of the community from the industrial park to downtown.
The event is promoted through the Clarksville Area Chamber of Commerce and organized through Bi-County Solid Waste Management.
«Read the rest of this article»

Clarksville, TN – The Customs House Museum and Cultural Center is located in historic downtown Clarksville, Tennessee. Come explore an entire city block featuring large gallery spaces filled with fine art, science and history.
Some of the events in March at the Museum are: Julia Martin: HYPNAGOGIC, Kathleen Conover: Industrial Evolution, Seasons: Frank Majors, Narrative Illusions: The Visions of Mindy Herrin, and Second Saturday Free Admission: Mixed Media Art Activities.
«Read the rest of this article»

Clarksville, TN – After the turkey and stuffing are put away on Thanksgiving night, bring your out-of-town guests to Historic Downtown Clarksville for family entertainment sure to get everyone in the holiday spirit.
Charles M. Schulz's "A Charlie Brown Christmas" opens at the Roxy Regional Theatre on Thursday, November 23rd, at 7:00pm. In keeping with the theatre's opening night pay-what-you-can tradition, all tickets not pre-sold at the regular ticket price will go on sale at 6:30pm that evening for a $5.00 minimum donation.
As an Black Friday bonus, pay-what-you-can tickets will also be available for the 8:00pm performance on Friday, November 24th, beginning at 7:30pm that evening.
«Read the rest of this article»
T-shirt sales aid YMCA's After Breast Cancer Program
Clarksville, TN – Clarksville Fire Rescue firefighters and staff members concluded a drive to sell hundreds of special pink T-shirts that allowed them to donate $2,500 to the YMCA's After Breast Cancer (ABC) Program.
«Read the rest of this article»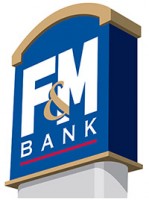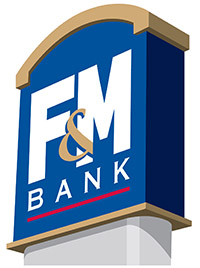 Clarksville, TN – During a 12-month period when Montgomery County's total bank deposits jumped by $175.8 million, F&M Bank remained in the top position among FDIC-insured banks with a 19.01% market share. It is the 14th consecutive year that F&M has maintained its market-leading ranking.
The fact that seven of the 11 Montgomery County banks have 10% or more of deposit market share underscores the extraordinary competitiveness within the market.
The updated market share reports – recently posted on the FDIC website – are based on federally insured deposits of banks and thrifts through June 30th, 2017.
«Read the rest of this article»

Clarksville, TN – Legends Bank will host a golf tournament on September 22nd, 2017 benefiting United Way of the Greater Clarksville Region. The tournament is a four man scramble format, and will be held at Clarksville Country Club.
Registration and lunch will begin at 11:00am with a shotgun start at noon. There will also be dinner and prizes immediately following play. Tickets are are $100 per person, which includes box lunch, dinner, apparel and door prizes.
«Read the rest of this article»

Clarksville, TN – The Clarksville-Montgomery County Industrial Development Board (IDB) announces that Carl Wilson has been named chairman of the board of directors for the 2017-18 year, beginning July 1st, 2017.
Wilson retired as general manager of CEMC in 2008. Since then he has worked with the USDA Rural Utilities Service providing regulatory assistance to electric cooperatives in a six-state region across the southern U.S.
«Read the rest of this article»

Clarksville, TN – The Clarksville Area Chamber of Commerce announces its 2017-18 Board of Directors.
Serving as chairman for a one-year term beginning July 1st, is Charlie Koon, Director of Workforce & Economic Development at Workforce Essentials. Koon was named the 2015 Middle Tennessee Workforce Services Employee of the Year by the Tennessee Department of Labor and in 2008 he was named Clarksville's "Citizen of the Year."
«Read the rest of this article»

Montgomery County, TN – On Tuesday, June 20th, Agero hosted the Clarksville-Montgomery County's Green Certification Program's refresher class. Thirty-one attendees representing many of the organizations that originally certified in 2013 and 2015 participated in the class.
The class reviewed the latest environmental concerns in our community, discussed the impacts on the environment, and shared their ideas and continued improvements within their own organizations.
«Read the rest of this article»
2017-18 Chairman Announced

Clarksville, TN – The Clarksville Area Chamber of Commerce celebrated its 2016-17 year last evening with a dinner and gala at the Wilma Rudolph Event Center. After recognizing winners of several business awards, the Chamber also announced its 2017-18 Board of Directors Chairman.
Chamber Chairman Sidney Johnson and Membership Chairman Alicia Edwards presented the following awards during the evening.
«Read the rest of this article»