Topic: Leon E. Panetta
Under Sequestration, Furlough Notifications could be given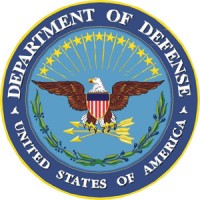 Washington, D.C. – United States Secretary of Defense Leon E. Panetta.
"To All Department of Defense Personnel:
"For more than a year and a half, the president, the Joint Chiefs of Staff and I have repeatedly voiced our deep concerns over the half a trillion dollars in automatic across-the-board cuts that would be imposed under sequestration and the severe damage that would do both to this department and to our national defense.
«Read the rest of this article»
Written by Jennifer Andersson
159th Combat Aviation Brigade Public Affairs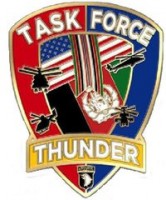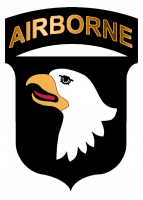 Fort Campbell, KY – Soldiers of the 159th Combat Aviation Brigade attended an all-day training event to increase suicide awareness, reduce suicidal and high-risk behavior, and improve the health and discipline of the force.
"We will accomplish this in-part by educating the force of the warning signs, risk factors and the resources available to our Soldiers," said Maj. Edward J. Yurus, the 159th Combat Aviation Brigade's chaplain.
«Read the rest of this article»
By Donna Miles, American Forces Press Service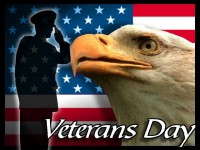 Washington, DC – One of the best ways Americans can honor the nation's veterans this Veterans Day is by giving them a job, three senior government officials told reporters today.
Veterans Affairs Secretary Eric K. Shinseki, Labor Secretary Hilda L. Solis and U.S. Small Business Administrator Karen G. Mills praised initiatives under way to support returning combat veterans, including those President Barack Obama announced yesterday.
They echoed the president's comments yesterday, as well as those of Defense Secretary Leon E. Panetta as he met yesterday with chief executive officers at an event hosted by the Goldman Sachs Foundation in New York.
"The men and women of the 9/11 generation have risked their lives fighting overseas defending our freedoms, and they have been a formidable force for good," said Shinseki during the joint conference call today. "They are remarkable men and women and shouldn't have to fight for a job when they come home." «Read the rest of this article»
Written by John D. Banusiewicz
American Forces Press Service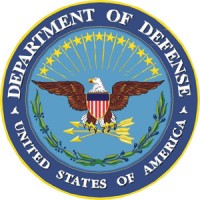 Washington, D.C. – An intelligence-driven U.S. operation in Pakistan killed al-Qaida leader Osama bin Laden yesterday, President Barack Obama announced in a nationally televised address from the White House late last night.
"Today, at my direction, the United States launched a targeted operation against that compound in Abbottabad, Pakistan," Obama said. "A small team of Americans carried out the operation with extraordinary courage and capability.
"No Americans were harmed," he continued. "They took care to avoid civilian casualties. After a firefight, they killed Osama bin Laden and took custody of his body." «Read the rest of this article»