Topic: Lexus
2-year-old Joseph Bankston was killed October 4th

Clarksville, TN – On October 4th, 2015, an unknown person entered a Princeton Drive home shooting Brandon Jiminez several times and intentionally shooting and killing 2-year-old Joseph Bankston.
Yesterday District Attorney John Carney contacted Governor Haslam's office and requested a reward be issued for information leading to the arrest and conviction of the person or persons responsible for this murder. Governor Bill Haslam immediately issued a reward in the amount of $15,000.00.
«Read the rest of this article»
Over Three-quarters of customers that haggled were successful in negotiating a discount.

Yonkers, NY – Consumer Reports latest survey of repair service satisfaction found the odds are consumers will be more satisfied with an independent repair shop than with a franchised new-car dealership.
The one automaker that outscored the independent shops was the electric carmaker Tesla, which earned high praise for its on-time repairs, courtesy, price, quality, and overall satisfaction. But part of Tesla's current success might be because it's new to the market, and it has a relatively small number of customers to satisfy compared with the established luxury brands. «Read the rest of this article»
Troublesome Q50, QX60 models drop Infiniti 14 spots; Lexus tops rankings

Yonkers, NY – Multi-function, cross-linked infotainment systems and the associated in-car electronics are a growing reliability plague for many brands, according to Consumer Reports 2014 Annual Reliability Survey.
First-year models from Infiniti, Jeep, Fiat, Ram, Cadillac, Ford, and Honda have all seen significant problem rates from infotainment bugs and glitches. Of the 17 problem areas CR asks about in its survey, the category including in-car electronics generated more complaints from owners of 2014 models than for any other category. «Read the rest of this article»

Yonkers, NY — Luxury brands rule the roost this year as Acura and Audi moved up a few spots to join Lexus with the top three highest scores in Consumer Reports' annual car brand report cards.
A perennial top scorer, Lexus earned the highest marks (79) for the second straight year. Consumer Reports' analysis finds the bulk of its models are usually quiet, comfortable, and fuel-efficient. Lexus was the only brand to achieve an excellent average overall reliability score. «Read the rest of this article»
Audi and Cadillac make major jumps in Rankings

Yonkers, NY – A perfect storm of reliability problems has dropped Ford to next to last among the 28 car brands ranked in Consumer Reports 2012 Annual Auto Reliability Survey, while its luxury brand, Lincoln, placed just a notch higher. The findings were released today before the Automotive Press Association in Detroit.
Only two years ago, Ford was Detroit's poster child for reliability. It cracked the top 10 among brands in Consumer Reports predicted-reliability scores, with more than 90 percent of its models being average or better. This year the top seven spots are all held by Japanese brands. «Read the rest of this article»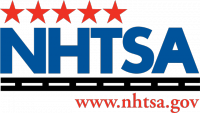 Washington, D.C. – Toyota is recalling certain model year 2004 Avalon vehicles; 2004 and 2005 Camry, Camry Solara, Highlander, and Sienna vehicles, 2006 Highlander Hybrid; 2004 and 2005 Lexus ES330 and RX330; and 2006 Lexus RX400h vehicles manufactured from June 1st, 2004 through March 31st, 2005, equipped with the 1MZ-FE or 3MZ-FE engine.
The amount of adhesive agent applied between the outer ring and the torsional rubber damper (inner ring) in the crankshaft pulley may be inadequate. If the adhesive is insufficient, there is a possibility that the outer ring may become misaligned and it may not properly rotate with the inner ring, causing noise and/or illumination of the battery discharge indicator light. «Read the rest of this article»

Yonkers, NY – In recent years Ford has been a model of American reliability, competing well against Japanese makes that have dominated for decades. But three of its new models are blemishing that record, according to Consumer Reports.
The new Explorer, Fiesta, and Focus all had below-average reliability in their first year. As a result, Ford's overall reliability rank among 28 major car makes slipped from the 10th to the 20th spot this year—the biggest drop for any major nameplate in Consumer Reports 2011 Annual Auto Survey.
Survey results were scheduled to be announced today before the Automotive Press Association in downtown Detroit. «Read the rest of this article»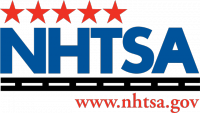 Torrance, CA – Toyota is recalling certain model year 2008 through 2011 Lexus LX570, 2003 through 2009 Toyota 4Runner, and 2006 through 2010 RAV4 vehicles.
The accelerator pedal can get stuck in the wide open position due to it's being trapped by an unsecured or incompatible driver's floor mat. «Read the rest of this article»
Toyota Motor Corporation announces separate recall involving certain vehicles not sold in North America

Torrance, CA – Toyota Motor Sales (TMS), U.S.A., Inc.,  announced that it will conduct a voluntary Safety Recall involving approximately 245,000 2006 through 2007 Lexus GS 300/350, 2006 through early 2009 Lexus IS 250, and 2006 through early 2008 Lexus IS 350 vehicles sold in the U.S. to inspect the fuel pressure sensor installation.
Due to insufficient tightening of the fuel pressure sensor connected to certain engine fuel delivery pipes (those with Nickel Phosphorus plating), there is a possibility that the pressure sensor could loosen over time. If loosening occurs, fuel could leak past a gasket used in the connection between the sensor and the delivery pipe and through the threaded portion of the sensor.
«Read the rest of this article»