Topic: Liberty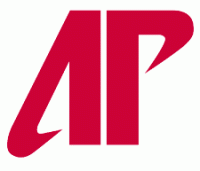 Clarksville, TN - "Inside Austin Peay Basketball," with head coaches Dave Loos and Carrie Daniels, will return to the Gilroy, 6:00pm, Wednesday.
Broadcast live on the Governors Sports Network, (flagship WVRY 105.1 FM), "Inside Austin Peay Basketball" feature an inside look at the Govs and Lady Govs, including game recaps and upcoming previews, along with comments and discussion with both head coaches. The one-hour show is hosted by David Loos at the downtown neighborhood pub.
«Read the rest of this article»

Birmingham, AL - Samford shot 65.4 percent in the second half, including a 28-7 half-opening blitz, as Austin Peay State University fell to the Bulldogs, 85-63, Saturday afternoon in non-conference basketball action played at Pete Hanna Center.
«Read the rest of this article»

Clarksville, TN - Austin Peay State University announced today that 6-10 senior center Matt Hasse medically has been forced to end his basketball career because of a chronic back problem.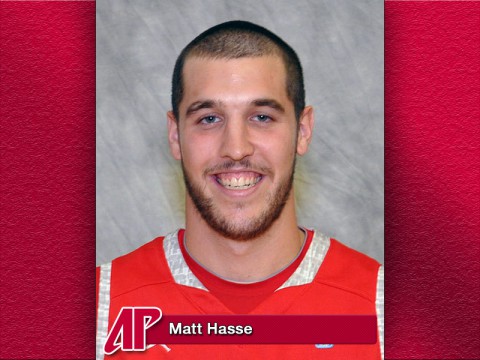 «Read the rest of this article»

Clarksville, TN – Austin Peay State University men's golf team will be heading west to participate in the NCAA Division I Regional.
The Governors, who were awarded a No. 12 seed after earning the Ohio Valley Conference automatic bid with their recent tourney championship, will head to Tempe, AZ, to play at the ASU Karsten Golf Course.
«Read the rest of this article»

Lynchburg, VA – Overtime and Austin Peay State University basketball just don't mix.
After Travis Betran's long three pointer tied the game and the Govs defense denied Liberty at regulation's end, the Governors year-long free-throw shooting woes caught up with them in overtime as Liberty held off APSU, 79-73, in the ESPN Ramada Worldwide BracketBusters contest at the Vines Center.
«Read the rest of this article»
Austin Peay Governors vs. Liberty
Saturday, February 23rd, 2013 | 3:00pm (CT)
Lynchburg, VA | Vines Center

Clarksville, TN – Austin Peay will head to Lynchburg, VA, 3:00pm, Saturday, for its final game as a participant in the ESPN BracketBusters.
The Governors will play Liberty at the Vines Center in this ESPN Ramada Worldwide BracketBusters.
«Read the rest of this article»
Austin Peay Governors vs. Eastern Illinois
Wednesday, February 14th, 2013 | 7:00pm (CT)
Charleston, IL | Lantz Arena

Charleston, IL – Austin Peay hopes to keep alive its hopes of gaining an Ohio Valley Conference tournament berth when it travels to Charleston, IL, 7:00pm, Thursday to play Eastern Illinois.
«Read the rest of this article»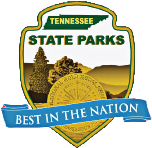 History hayrides!  Antique Cars! Native American culture!  Autumn festivals! There are several great events planned at various Tennessee State Parks in your area – so, get outdoors and enjoy this beautiful fall weather!
Finding a state park in your own backyard is easy to do and you don't have to spend a lot of gas money to get there!
Tennessee State Parks offer a variety of activities and events throughout the fall. From great hikes to bluegrass – there's something designed for the entire family! «Read the rest of this article»
Event will feature outdoor drama "Liberty!" for first time in Nashville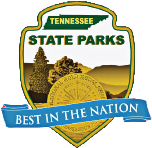 Nashville – The sixth annual Tennessee's History Festival will be held Oct. 23-24 at Bicentennial Capitol Mall State Park in Nashville. This event blends education and entertainment, allowing school groups and families alike to experience nearly five centuries of Tennessee history. Last year, the festival drew more than 6,000 visitors to the park.
A highlight at this year's festival will be the state's official outdoor drama, Liberty!, which will be performed for the first time in Nashville. For more than 30 years, Liberty! has been drawing visitors from across the country to Sycamore Shoals in northeast Tennessee to learn about the compelling stories of Tennessee's frontier territory that shaped the outcome of the Revolutionary War. Original cast and crew will be delivering special performances of Liberty! at 11 a.m. and 2 p.m. during the two-day event in the park's amphitheater. These shows are made possible by Sycamore Shoals State Park and Friends of Sycamore Shoals State Park.
"Tennessee's History Festival offers something for the entire family and all age groups," said Park Manager Mike Cole. "These actors and exhibits highlight major players and events before and after Tennessee's 213 years of statehood. We are pleased to make our park available to the many people interested in sharing and learning about Tennessee's unique history." «Read the rest of this article»
This weekend, our family will join millions of others in celebrating America. We will enjoy the glow of fireworks, the taste of barbeque, and the company of good friends. As we all celebrate this weekend, let's also remember the remarkable story that led to this day.
Two hundred and thirty-three years ago, our nation was born when a courageous group of patriots pledged their lives, fortunes, and sacred honor to the proposition that all of us were created equal.
Our country began as a unique experiment in liberty — a bold, evolving quest to achieve a more perfect union. And in every generation, another courageous group of patriots has taken us one step closer to fully realizing the dream our founders enshrined on that great day.
Today, all Americans have a hard-fought birthright to a freedom which enables each of us, no matter our views or background, to help set our nation's course. America's greatness has always depended on her citizens embracing that freedom — and fulfilling the duty that comes with it. «Read the rest of this article»