Topic: Life
Written by Jia-Rui C. Cook
NASA's Jet Propulsion Laboratory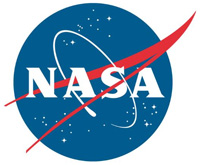 Pasadena, CA – A new paper led by a NASA researcher shows that hydrogen peroxide is abundant across much of the surface of Jupiter's moon Europa. The authors argue that if the peroxide on the surface of Europa mixes into the ocean below, it could be an important energy supply for simple forms of life, if life were to exist there.
The paper was published online recently in the Astrophysical Journal Letters.
«Read the rest of this article»
Written by Dr. Tony Phillips
Science at NASA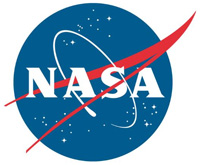 Washington, D.C. – An analysis of a rock sample recently collected by NASA's Curiosity rover shows ancient Mars could have supported living microbes.
"A fundamental question for this mission is whether Mars could have supported a habitable environment," said Michael Meyer, lead scientist for NASA's Mars Exploration Program at the agency's headquarters in Washington. "From what we know now, the answer is yes."
«Read the rest of this article»
Last year I learned a lot about myself and about life in general. To the surprise of most, those lessons were not learned at church or in school. I learned them while practicing Brazilian Jiu Jitsu! The biggest lesson I learned is that when it comes to difficult situations, posture is everything.
Allow me to explain.
In Brazilian Jiu-Jitsu, good posture is everything.  The name of the game is breaking your opponents base.  If you can get the other guy off balance, you will almost always be in a position to finish. I know this because as a white belt, I am usually the guy who is off balance!  I have been submitted by guys who are 60 pound lighter than I am simply because of their good posture and technique and my poor posture.  My natural tendency is to try to "muscle" out of bad situations. While I am using brute force, the other guy is patiently waiting and conserving energy until I either get tired or lose my base (posture). Posture matters.
The Bible talks about good posture often. «Read the rest of this article»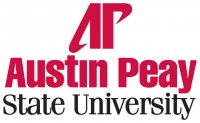 Clarksville, TN – In 2005, Los Angeles Times columnist Steve Lopez strikes an unlikely friendship with Nathaniel Ayers, a homeless musician with schizophrenia who slept each night on one of skid row's most dangerous streets.
Lopez learned Ayers had been a promising violinist, and that he had left the prestigious music program at the Juilliard School because of his struggle with mental illness. The journalist chronicled Ayers' struggle in several columns at the Los Angeles Times, inspiring readers to send instruments to Ayers through Lopez. «Read the rest of this article»
Lasting Improvements For Excellence Inc. (LIFE), and its founder Mr. Kenneth Albritton took 29 kids from Lincoln Homes and neighborhoods around the city and, on a field trip to the Muhammad Ali Center in Louisville Kentucky.
Van transportation to the center was provided by Faith Mission Ministries Church Clarksville, Pastors Harold and Gwen Browning. The trip was also made possible by the generous donations and support from Leonard and Michael Tharpe from Brandon Technologies Incorporated, Tennessee State Representative Joe Pitts, the local chapter of the Triple Nickel, Tennessee State Senator Tim Barnes, Terry & Wanda McMoore of the Urban Resource Center, Vision Construction Company, Sergeant Major Sidney Brown, along with several anonymous donors.
In a letter to the parents Mr. Kenneth Albritton reminded them of the accomplishments of Muhammad Ali, and stressed the mission statement of his organization LIFE. «Read the rest of this article»
Dynamic and reaffirming drama production brings spotlight to Nashville theater circle. Sunday's presentation will include a cast talkback at the play's conclusion. An original production by Jeff Obafemi Carr, staged at the Amun Ra Theater, the play is a product of the theater's own New Playwrights Series and is part of the ART 2009 Step Into the Future Season.

«Read the rest of this article»
I hope everyone is enjoying the holiday season so far. I'm sure that like me, you're still not truly ready for the season. Since it's upon us, I'm forgoing my typical article this week for something else instead. This week, I'd like to take some time to share with you all my list of what I am most thankful for. I extend an open invitation to all our authors and readers to write and share something similar. After all, Clarksville Online is here for one clear and single purpose, to share.

The first item on my list is my family. I have a loving partner of over two years. Christian is more than I could ever want in a partner. He's my best friend through the good times, he's my rock through the bad times, and he's my shoulder to cry on through the sad times. Most people wouldn't notice at first glance, but he's the most sensitive and caring person I've ever known, and I love him more than he'll ever know. His cousin John who lives with us is one of the greatest men I've ever had the privilege to know. He's one of those rare souls you meet who you can always count on to get you through whatever is going on in life. «Read the rest of this article»

My friend, Leonard had cornered me at The Pour House Café and asked for my help in writing a song.
"Ok, Leonard," I said, "just what kind of song are you writing?"
"A protest song, I want to write a protest song."
I hesitated, but knew I had to ask. "What are you protesting, Leonard?"
"Indoor toilets, that's what, indoor toilets!" «Read the rest of this article»

Saturday afternoon was slow at the café. Most people were out working in their yards or shopping. The few people there were at the round table known affectionately as the "Liar's Table." 
As I walked in the door I was greeted by the faithful locals at the table. 
"Hey, Preacher, what's that following you?" 
The man asking the question was my 300 pound friend, Jelly. Alfred Whitmore was his real name but at 300 pounds you can figure out why they called him Jelly. Plus, he didn't like the name, Alfred. «Read the rest of this article»