Topic: Lifesaver Award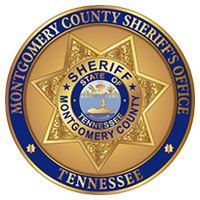 Clarksville, TN – Seven local first responders were presented the Lifesaver Award by Montgomery County Mayor Jim Durrett during the December formal commission meeting for saving the life of a 4-week-old baby.
Emergency Medical Services Chief Jimmie Edwards recounted the events of November 3rd, 2017 when Jason and Allison Fenske called 911 after their infant girl Charlie stopped breathing.
According to doctors, Charlie suffered from pediatric ventricular fibrillation cardiac arrest. There are only five known documented cases where infants have survived this condition.
«Read the rest of this article»

Clarksville, TN – On Friday, January 17th, 2014, two Officers from the Clarksville Police Department were presented with Lifesaver Awards.
Both Officer Heather Hill and Officer Alex Koziol went above and beyond their line of duty to safe a life. They are a credit to their shift, the Clarksville Police Department, and the City of Clarksville.
«Read the rest of this article»

Clarksville, TN – Clarksville Police Chief Al Ansley presented Officer Seth Paugh with a Lifesaver Award, Friday, for his actions at a structure fire at 306 Blaine Court.
On February 5th, 2013, Officer Paugh arrived at a structure fire and could see the interior of the residence was consumed in smoke. Officer Paugh questioned a neighbor about a vehicle located in the residence's driveway.
«Read the rest of this article»

Clarksville, TN – In a room filled with family, friends, coworkers and public officials, Sgt Johnny Ferguson, Clarksville Police Department, was presented with a Lifesaver Award for his quick and decisive actions which saved a 51 year old man's life.
On September 10th, 2012, Sergeant Ferguson responded to 422 Parker Drive where Tommy Bowles had collapsed and was not breathing. When he arrived he found the man was lying in the doorway, with no pulse, and he had turned blue.
«Read the rest of this article»