Topic: Lincoln County

Nashville, TN – The Tennessee Fish and Wildlife Resources Commission set the state's 2013-14 hunting seasons at its May 30th-31st meeting which concluded Friday at the Tennessee Wildlife Resources Agency Ray Bell Region II Building.
TWRA staff had presented the recommendations on upcoming hunting seasons at its April meeting with few changes for 2013-14. Tennessee deer hunters will again see an increased opportunities for harvest in the coming year. «Read the rest of this article»
3,562 Deer Harvested in Montgomery County

Nashville, TN – The second of the season's youth hunts, scheduled for January 12th-13th, will conclude the 2012-13 deer hunting season in Tennessee.
Youth, ages 6-16 years of age may participate. The young sportsmen must be accompanied by a non-hunting adult at least 21 years of age who must remain in a position to take control of the hunting device.
The accompanying adult must comply with fluorescent orange regulations, as specified for legal hunters. Multiple youths may be accompanied nu a single qualifying adult. «Read the rest of this article»

Nashville, TN – Tennessee sportsmen harvested more than 17,000 deer statewide on the opening weekend of gun season for deer as harvest numbers continue to be reported.
The 17,093 reported as of noon (CST) on Monday surpasses the 2011 total of 14,463 over the same time frame in 2011.
Since the initial segment of archery season for deer began on September 22nd, 84,825 deer have been harvested, an increase of 3,522 over the same period as last year. «Read the rest of this article»
Tennessee Highway Patrol, Governor's Highway Safety Office and Mother's Against Drunk Driving Make Joint Announcement

Nashville, TN – Tennessee Department of Safety and Homeland Security Commissioner Bill Gibbons and Tennessee Highway Patrol Colonel Tracy Trott announced the department's second "No Refusal" enforcement campaign at a joint press conference with the Governor's Highway Safety Office (GHSO) and Mothers Against Drunk Driving (MADD) in Nashville.
The "No Refusal" enforcement effort, beginning at 6:00pm on Friday, August 31st and concluding at midnight on Monday, September 3rd, will also coincide with the Labor Day holiday weekend.
«Read the rest of this article»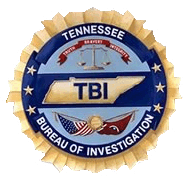 Nashville, TN – The Tennessee Bureau of Investigation today charged a Huntsville, AL man with one count of attempted criminal homicide and one count of evading arrest after a Tennessee Highway Patrol trooper made a traffic stop late last night in Marshall County which resulted in an officer involved shooting.
Walter Lee Hicks, Jr., 52, of Mastin Lake Road in Huntsville, AL was stopped by a trooper along Highway 431 South and failed to produce a driver's license and gave a false name. While the trooper was attempting to arrest Hicks, Hicks fled in the vehicle dragging the trooper and the trooper fired his weapon hitting Hicks in the arm.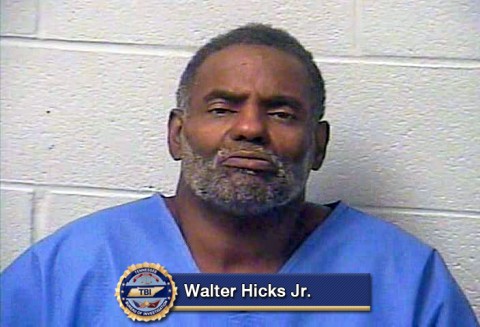 «Read the rest of this article»

Nashville, TN – Tennessee turkey hunters again posted another successful spring season as the harvest for 2012 again nears 34,000 as reports continued to trickle in to the Tennessee Wildlife Resources Agency.
The spring turkey statewide season came to a close on May 13th.  The harvest number stands at 33,789 just shy of last year's total of 34,026. This year's harvest currently ranks as the fourth highest on record. The record harvest of more than 37,000 birds came in 2010. «Read the rest of this article»

Nashville, TN – The Tennessee Department of Environment and Conservation's mobile household hazardous waste collection service will be in Lincoln and Montgomery counties on March 17th.
"Our household hazardous waste mobile collection service provides the people of Tennessee with a safe, environmentally friendly way to dispose of unwanted household chemicals and other potentially hazardous wastes at no cost," said Environment and Conservation Commissioner Bob Martineau.  "This service travels across the state holding collection events in local communities, and we encourage all Tennesseans to take advantage of the opportunity to utilize it." «Read the rest of this article»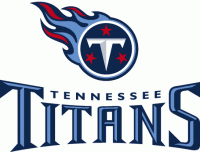 Nashville, TN – The Tennessee Titans agreed to terms on a one-year contract with DT Lamar Divens. He has played in five NFL games during his four years in the NFL.
Divens (6-3, 343) has spent the majority of career with the Baltimore Ravens. Last year, he was released after training camp in Baltimore and spent the final month of the season on the Tampa Bay Buccaneers' practice squad. «Read the rest of this article»
Montgomery County, TN – The National Weather Service has a tornado watch 7 in effect until 6:00am cst for the Clarksville Montgomery County Area.
A significant severe weather outbreak is possible in Middle Tennessee tonight and conditions will favor the development of isolated tornadoes. Vigilance is advised overnight.
Early tonight, a line of thunderstorms, some severe, was pushing across Eastern Arkansas. The National Weather Service in Little Rock, Arkansas issued tornado warnings for several of these storms and damage to houses and trees reportedly occurred near the town of Fordyce, Arkansas. «Read the rest of this article»
Rate Decreases in 79 counties, Increases in 12, and remains the same in Four

Nashville, TN – County non-seasonally adjusted unemployment rates for November 2011, released today, show that the rate decreased in 79 counties, increased in 12 counties, and four counties remained the same.
Tennessee's unemployment rate for November fell to 9.1 percent, down from the October revised rate of 9.5. The national unemployment rate for November 2011 was 8.6 percent, a decrease of 0.4 percentage point from the October rate.

«Read the rest of this article»