Topic: Lipscomb University

Montgomery County, TN – The Clarksville-Montgomery County School System (CMCSS) has selected three candidates to fill administrator positions for the upcoming school year.
Current assistant principal, Scott Wainwright, has been appointed to serve as the principal of New Providence Middle School.  Rossview Middle School teacher, Jenette Spurbeck, has been chosen as an assistant principal at Clarksville High School (CHS).  Richview Middle School (RIMS) teacher, Lisa Courson, has been selected as an assistant principal at RIMS.
«Read the rest of this article»
Tennessee State Representative Curtis Johnson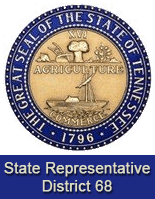 Nashville, TN – The 109th Tennessee General Assembly adjourned on April 22nd, 2016 to become a part of Tennessee history with passage of major legislation to reduce crime, cut tax burdens, spur job growth, accelerate the state's success in K-12 education, boost the number of college graduates, curb drug abuse and curtail drunk driving.
State lawmakers also passed significant legislation to ease traffic congestion, reduce child abuse, aid farmers, increase access to healthcare and medication, increase voter participation and provide a safer environment for the elderly.
Following, please find a copy of some of the highlights of this year's legislative action.
«Read the rest of this article»

Montgomery County, TN – Rossview High School assistant principal Dr. Schanda Banister-Doughty will be promoted to the principalship at Rossview, following the retirement of Frank Myers at the end of this school year.
Doughty, who earned her doctorate of education from Lipscomb University, has served at Rossview as a teacher and administrator for 14 years.
«Read the rest of this article»

Clarksville, TN – Dr. Ashlee Spearman, director of student transitions, has been named director of Austin Peay State University's Quality Enhancement Plan (QEP).
The QEP is a requirement for accreditation by the Southern Association of Colleges and Schools Commission on Colleges (SACSCOC).
«Read the rest of this article»

Clarksville, TN – No one knows how he died. John Ward, the vicar of Holy Trinity Church, believed the playwright became sick following a drinking binge with friends. The author C. Martin Mitchell hypothesized that a cerebral hemorrhage took the life of the English language's greatest writer.
The Internet is full of theories, ranging from syphilis to cocaine abuse, on the death of William Shakespeare, but if you're simply interested in facts, all we know is that the 52-year-old bard died in 1616, making this year the 400th anniversary of his death.
«Read the rest of this article»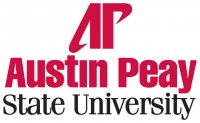 Clarksville, TN – As thousands of American men traveled overseas to fight for the Allied forces during World War II, a surprising number of captured Axis prisoners of war (POWs) were making the opposite intercontinental journey.
A total of 425,000 Axis (Germany, Italy and Japan) POWs were held all across the United States in nearly every state. This marked the first time since the Civil War that large numbers of POWs were held on American soil.
«Read the rest of this article»

Montgomery County, TN – This year, nine Girl Scouts from Montgomery County earned the highest awards in Girl Scouting. The girls were recognized at Girl Scouts of Middle Tennessee's Annual Salute to Outstanding Leadership Awards ceremony held on May 3rd at Lipscomb University's Allen Arena.
Two local Girl Scouts earned the Girl Scout Silver Award. The Silver Award is the highest award a Girl Scout Cadette (grades 6-8) can earn. «Read the rest of this article»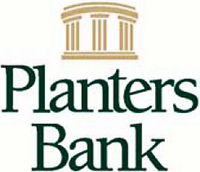 Clarksville, TN – The Planters Bank-Hilldale Gallery will feature "A Wonderful World" by Franklin, Tennessee Artist Mike Moyers from Thursday, May 7th – Wednesday, June 3rd.
Moyers is a contemporary impressionist with a passion for expressing subjects of life and faith through art. Believing art to be a communion with the soul, Moyers strives to create pieces that touch people on a deeper level. Specializing in palette knife technique, he paints a diverse range of subjects from slice-of-life and plein air to conceptual and abstract.
«Read the rest of this article»
Commits to Visiting 10,000 Tennessee Teachers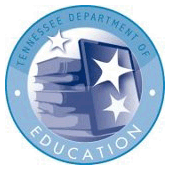 Nashville, TN – Education Commissioner Candice McQueen on Friday kicked off a statewide tour of classroom visits where she plans to connect with 10,000 Tennessee teachers. The commissioner, whose tour began in her hometown of Clarksville, is committed to this goal as a way to listen and learn from Tennessee educators.
Commissioner McQueen visited three schools on Friday, two of which she attended herself growing up: Burt Elementary and Northeast High. She spent time with teachers, students, and administrators, listening to stories of their successes and challenges. «Read the rest of this article»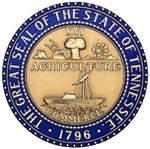 Nashville, TN – Tennessee Governor Bill Haslam announced that Dr. Candice McQueen, a teacher and dean at Lipscomb University in Nashville, will join his cabinet as commissioner of the Department of Education.
McQueen, 40, currently serves on Lipscomb University's executive leadership team as senior vice president, and as dean she oversees the College of Education as well as the 1,300 pre-k through 12th grade students in three schools at Lipscomb Academy. She has led training, support and professional development efforts for thousands of current and future classroom teachers, instructional coaches and school leaders. Before joining Lipscomb in 2001, McQueen was a teacher in elementary and middle schools.
«Read the rest of this article»