Topic: live music
Clarksville-Montgomery County Residents must take precautions during August 21st event
Clarksville, TN – Clarksville-Montgomery County is in the path of the Great American Eclipse of August 21st, 2017, making this a prime destination for those who want to view this rare astronomical occurrence.
This will be the first coast-to-coast eclipse in 98 years and the first in the continental United States since 1978. The eclipse can only be seen in a path 60 miles wide across the United States, so this will be a once in a lifetime experience to to witness a fascinating natural phenomenon.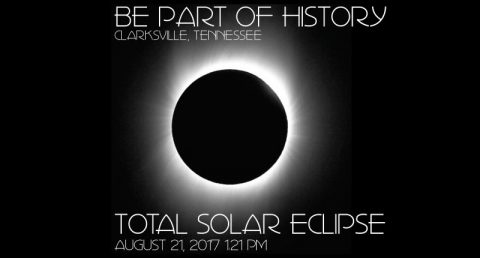 «Read the rest of this article»

Clarksville, TN – Tiffany Turner & Company will play at the Beachaven Winery concert series 'Jazz on the Lawn' on Saturday, May 13th, 2017.
The music starts at 6:30pm and goes until 9:30pm.
«Read the rest of this article»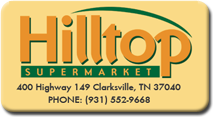 Clarksville, TN – Hilltop Super Market will host the 2nd annual Dwayne Byard Memorial BBQ Cook Off and Car Show this Friday and Saturday, May 6th and 7th. This event is being held in honor of Dwayne Byard who past away two years ago.
Friday night is the car show with live music and the BBQ Cook Off will be on Saturday.
«Read the rest of this article»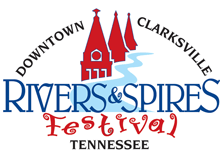 Clarksville, TN – The 15th annual Rivers and Spires Festival kicks off tonight, Thursday, April 20th, in Downtown Clarksville Tennessee from 5:00pm until 10:00pm. Chase & Ovation will headline the Public Square Stage tonight performing the music of Prince.
Rivers and Spires is an event for the whole family featuring children's activities, arts vendors, a car show, military exhibits, shopping and so much more. Those that attend will have five stages of live entertainment with over 100 performers to enjoy during the three day event.
«Read the rest of this article»

Palmyra, TN – The Palmyra Union Community Center will be holding a Fish Fry Fundraiser this Saturday, April 15th, 2017 from 4:00pm until 7:00pm.
There will even be an Easter Egg hunt for the children.
«Read the rest of this article»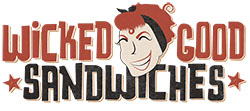 Clarksville, TN – On Friday, November 18th, 2016, the Nashville-based high energy rock band Hotstop will be performing at Wicked Good Sandwiches in Clarksville, TN. The Hollywood Kills and Vedra will also perform.
Formed in January 2013, Hotstop is Bryn William (vocals), Drü Marshall (drums), and the Wlodyka brothers (guitars), Waldemar and Derek Max.
«Read the rest of this article»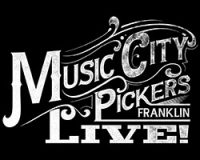 Franklin, TN – Music City Pickers Live (www.musiccitypickerslive.com) is a new series that will be presenting concerts weekly at The Little Brick Theater at The Factory in Franklin, Tennessee starting December 1st, 2016. Their inaugural concert starring Ricky Skaggs was held November 3rd, 2016.
Every Thursday night Music City Pickers will feature up-and-coming talent and hit-makers in two live shows, one running from 6:00pm-7:30pm, then another from 8:30pm-10:00pm. The recently renovated Little Brick Theater has fine acoustics. It is an intimate space ideal for listening to the songs and stories behind the music.
«Read the rest of this article»
4-day festival includes celebrity appearances, live music events, Ultimate Elvis Tribute Artist Contest and on-stage interviews with Elvis Presley's friends and band members.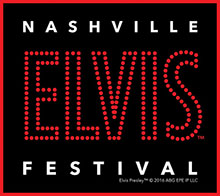 Nashville, TN – Music City Festivals, LLC is proud to announce the Nashville Elvis Festival – a premier Elvis event unlike any other, celebrating the music and legacy of Elvis Presley.
Fans from around the world will gather in Middle Tennessee March 30th-April 2nd, 2017 for 4 days of celebrity appearances, live music events and on-stage interviews with Elvis' friends and band members – hosted by Tom Brown, a longtime host of select Elvis Week events and one of the hosts of the Gates of Graceland web series.
«Read the rest of this article»

Clarksville, TN – Laying Low is back for its sixth installment to benefit the Customs House Museum and Cultural Center on Saturday, October 8th. This laid-back annual fundraiser begins at 5:00pm with festivities lasting into the evening.
This fun fall evening features beer, games, and live music in a festival atmosphere. This year's event takes place at Daffodil Hill, 2100 Madison Street.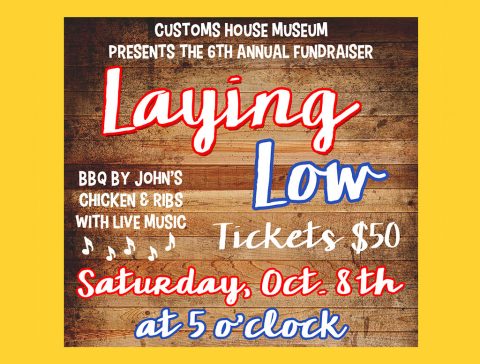 «Read the rest of this article»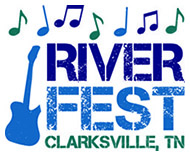 Clarksville, TN – On Saturday, September 10th, 2016 the 28th annual Riverfest Celebration wrapped up with all day entertainment, music, games, food and more. Riverfest gives the community a great opportunity to come down to the Cumberland River at McGregor Park and enjoy all the wonderful music with family and friends. Best of all, it's free.
Saturday got started with the annual Riverfest Regatta at 10:00am at the McGregor Park Boat Ramp. The race consists of boats made out of cardboard or plastic bottles that race down the Cumberland River. This year, nine teams competed in three heats for awards.
«Read the rest of this article»