Topic: Los Angeles CA

Clarksville, TN – Clarksville's third annual Welcome Home Veterans parade is scheduled for Saturday, September 16th, 2017 at 10:00am in historic downtown.
"Originally created to honor Vietnam Veterans, the parade now a tribute by Vietnam Veterans to all American Heroes. This is a day for families, friends and all citizens to salute the service and sacrifices made by America's Military," said Visit Clarksville Board Chairman Jerry Allbert.
«Read the rest of this article»
Written by 1st Lt. Daniel Johnson
2nd Brigade Combat Team, 101st Airborne Division (AA) Public Affairs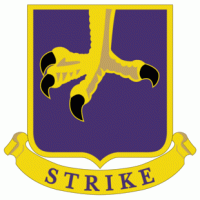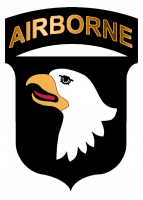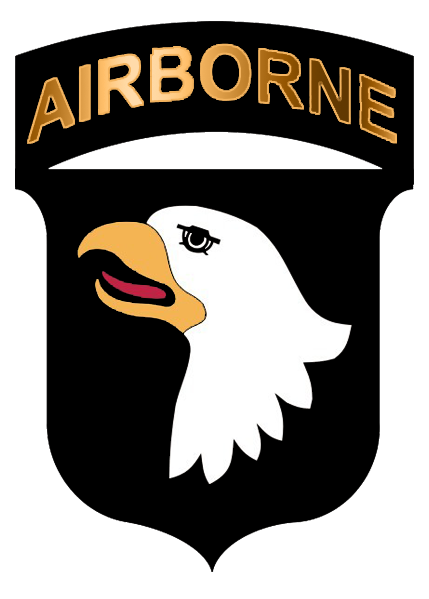 Fort Campbell, KY – In April 1968, Associated Press photographer Art Greenspon took a photograph widely considered to be one of the most telling photos of the Vietnam War that is now titled "Help From Above."
Embedded with the Soldiers of Company A, 2nd Battalion, 327th Infantry Regiment, 101st Airborne Division, Greenspon caught the moment after an ambush where Soldiers from the company were moving casualties to a landing zone to be evacuated. Among other honors, the image inspired the poster for the Vietnam War Movie 'Platoon' and graces the covers books and front pages of newspapers.
«Read the rest of this article»

Clarksville, TN – The Customs House Museum and Cultural Center has been awarded a $10,000 grant from the National Endowment for the Arts (NEA) to support a project entitled "Celebrating the Legacy and Future of African American Arts."
Central to the project is the opportunity for the Clarksville community to visit one of the most comprehensive exhibitions ever organized featuring works on paper by African American artists over the last three centuries.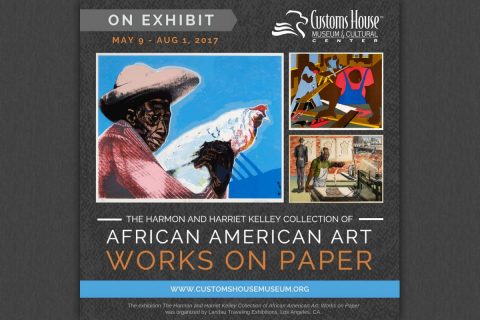 «Read the rest of this article»
American Heart Association Meeting Report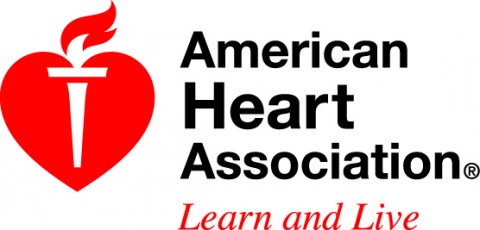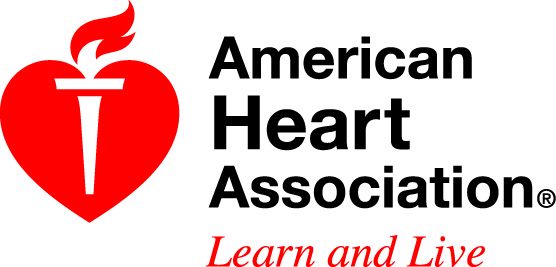 Arlington, VA – Patients with high blood pressure who had more trust in the medical profession were more likely to take their high blood pressure medicine than those with less trust, according to a new study presented at the American Heart Association's Quality of Care and Outcomes Research Scientific Sessions 2017.
Researchers at the University of California at Los Angeles found that patients who had higher levels of trust took their blood pressure medicine 93 percent of the time versus 82 percent of the time for those who had lower levels of trust.
«Read the rest of this article»

Clarksville, TN – Austin Peay State University associate professor of theatre and dance Christopher Bailey had the opportunity to tour North America as a member of the award-winning vocal group Tenore, this past January.
Bailey joined as a reserve member of the four-man group for the January leg of its "The Impossible Dream" tour, performing in seven western states, as well as Canada. Bailey was featured on dates at, among others, venues in Los Angeles, New Orleans and Edmonton, Alberta.
«Read the rest of this article»
"Buried Child" to be performed by APSU Department of Theatre and Dance

Clarksville, TN – Sam Shepard's Pulitzer Prize winning play, "Buried Child" opens Wednesday, February 8th at Austin Peay State University. In this performance, APSU's Department of Theatre and Dance will explore what it looks like when the American Dream fails.
The curtain rises at 7:30pm for performances on February 8th-11th, with an additional showing February 12th at 2:00pm. All performances take place in the Trahern Theatre, with admission ranging from $10.00 for general public to $5.00 for students, seniors and military.
«Read the rest of this article»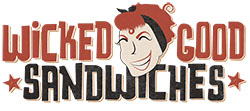 Clarksville, TN – On Friday, November 18th, 2016, the Nashville-based high energy rock band Hotstop will be performing at Wicked Good Sandwiches in Clarksville, TN. The Hollywood Kills and Vedra will also perform.
Formed in January 2013, Hotstop is Bryn William (vocals), Drü Marshall (drums), and the Wlodyka brothers (guitars), Waldemar and Derek Max.
«Read the rest of this article»
Written by DC Agle
NASA's Jet Propulsion Laboratory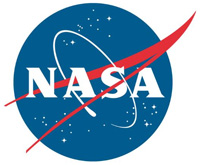 Pasadena, CA – What would we do if we discovered a large asteroid on course to impact Earth? While highly unlikely, that was the high-consequence scenario discussed by attendees at an October 25th NASA-FEMA tabletop exercise in El Segundo, California.
The third in a series of exercises hosted jointly by NASA and FEMA — the Federal Emergency Management Agency — the simulation was designed to strengthen the collaboration between the two agencies, which have Administration direction to lead the U.S. response.
«Read the rest of this article»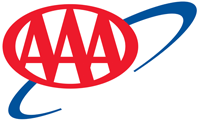 Tampa, FL – The average price at the pump has fallen for 15 of the last 16 days, for a total savings of 4 cents per gallon. The national average currently sits at $2.22 per gallon, which is two cents less than one week ago, one cent more than one month ago and 1 cent more year-over-year.
The National average is down 17 cents per gallon versus the 2016 peak price reached in June ($2.39).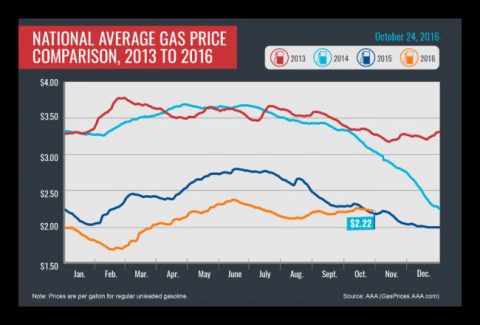 «Read the rest of this article»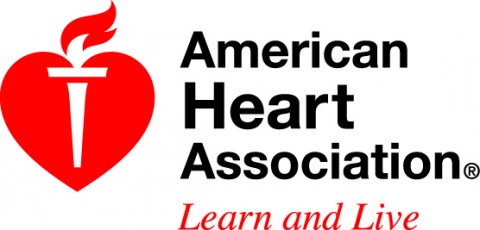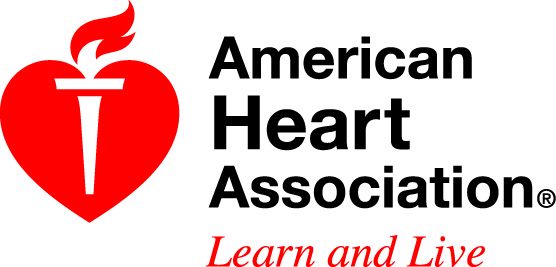 Los Angeles, CA – A doctor she'd never met walked into Cathy Aumack-Bandy's hospital room in January 2013 and told her husband that she had severe heart failure and should get her affairs in order. She initially thought he was in the wrong room. Her next thought was that she needed to switch doctors.
"He never even addressed me," said Aumack-Bandy, a former psychologist from Ruskin, Florida. "Prior to this heart failure diagnosis, I had been a healthy 54-year-old. Now, it felt like he was sending me home to die."
«Read the rest of this article»