Topic: Louisiana
Written by Alan Buis
NASA's Jet Propulsion Laboratory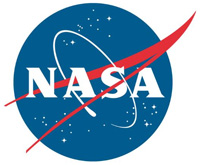 Pasadena, CA – NASA recently completed an intensive study of Louisiana Gulf Coast levees and wetlands, making measurements with three advanced imaging instruments on three research aircraft.
NASA instruments fly over the Gulf Coast one to three times per year to keep consistent records of ground subsidence — the gradual sinking of an area of land — which can compromise the integrity of roads, buildings and levee systems. Scientists also closely monitor vegetation changes in the coastal wetlands to better understand how to preserve them.
«Read the rest of this article»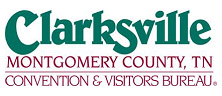 Clarksville, TN – It's just a matter of days before Miss Tennessee USA 2015, Kiara Young, 25, makes her way to Baton Rouge to compete for the title of Miss USA 2015.
The 64th annual Miss USA pageant will be telecast live from the Baton Rouge River Center in Louisiana on July 12th at 8:00pm/7:00pm CDT on NBC.
«Read the rest of this article»
State Farm® Releases Top States for Lightning Claims; Joins IBHS for Lightning Awareness Week

Murfreesboro, TN – Lightning may not seem as destructive as other natural disasters, yet a strike can cause serious damage to business equipment and electrical appliances, disrupt electrical service for long periods of time, and spark wildfires.
In 2014, State Farm paid nearly $149 million dollars for insurance claims as a result of damage from lightning strikes.
«Read the rest of this article»

Nashville, TN – The Tennessee Wildlife Resources Agency's Fisheries Division has completed its Florida largemouth bass stockings for 2015.
TWRA fish hatchery personnel stocked close to 950,000 fingerlings in reservoirs and agency lakes. The stocking goal of 750,000 was exceeded by almost 200,000 fingerlings.
The TWRA was able to get 1,225,000 Florida largemouth fish fry from state fish hatcheries in Florida, Louisiana, and Texas in mid-April. TWRA hatchery staff raised the fry to a stocking size of about two inches. «Read the rest of this article»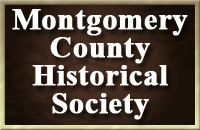 Clarksville, TN – Tennessee author Sue Freeman Culverhouse will speak on the life of Robert Penn Warren at the Monday, June 15th, 2015 meeting of the Montgomery County Historical Society. The 7:00pm meeting will be held at the South Guthrie Community Center.
Warren was born in Guthrie, Kentucky, in April, 1905; his childhood home is now a museum. Robert Penn Warren completed his senior year at Clarksville High School where he wrote for the Purple and Gold, the school literary magazine.
«Read the rest of this article»
U.S. Department of Veterans Affairs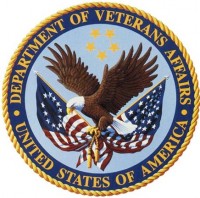 Washington, D.C. – On May 5th, 1868, three years after the Civil War ended, the head of an organization of Union veterans — the Grand Army of the Republic (GAR) — established Decoration Day as a time for the nation to decorate the graves of the war dead with flowers. Maj. Gen. John A. Logan declared that Decoration Day should be observed on May 30th.
It is believed that date was chosen because flowers would be in bloom all over the country.
The first large observance was held that year at Arlington National Cemetery, across the Potomac River from Washington, D.C.
«Read the rest of this article»

Clarksville, TN – The Customs House Museum hosted the awards reception for the Southern Watercolor Society's 38th Annual Juried Exhibition on May 16th. The show features eighty-seven paintings. This year's juror Kathleen Conover awarded 32 artists cash or merchandise prices.
The Best in Show was awarded to Z.L. Feng for In the Wood. Feng is an artist-signature member of the American Watercolor Society, the National Watercolor Society, and the Pastel Society of America (as master pastelist).
«Read the rest of this article»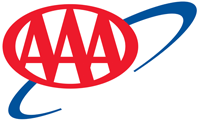 Clarksville, TN – Thursday's national average price for gas was $2.58 per gallon – the highest average so far this year. Average U.S. gas prices are up 55 cents per gallon since reaching a low of $2.03 per gallon in late January, making this the largest seasonal increase in gas prices since 2012.
"Gas prices have climbed to the highest levels of the year due largely to rising crude oil costs," said Mark Jenkins, spokesman, AAA – The Auto Club Group. "As prices keep climbing, it getting more difficult to believe that gas was below $2.00 per gallon at the majority of stations earlier this year."
«Read the rest of this article»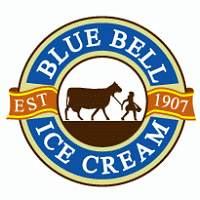 Brenham, TX – Blue Bell Ice Cream of Brenham, Texas, is voluntarily recalling all of its products currently on the market made at all of its facilities including ice cream, frozen yogurt, sherbet and frozen snacks because they have the potential to be contaminated with Listeria monocytogenes, an organism which can cause serious and sometimes fatal infections in young children, frail or elderly people, and others with weakened immune systems.
Although healthy individuals may suffer only short-term symptoms such as high fever, severe headaches, stiffness, nausea, abdominal pain and diarrhea, Listeria infection can cause miscarriages and stillbirths among pregnant women.
«Read the rest of this article»

Clarksville, TN – The Customs House Museum is pleased to host the Southern Watercolor Society's 38th Annual Juried Exhibition this May. The show features eighty-seven paintings, eleven coming from Tennessee artists.
Exhibits Curator, Terri Jordan, states "I am honored to have the Southern Watercolor Society (SWS) present its 38th Annual Juried Exhibition here at the Customs House Museum. We have featured the talents of some of the best artists living in the South and I am happy to add the SWS to that list."
«Read the rest of this article»