Topic: Love
Now before you get defensive, let me say this. It could be me too. This article is for the wives. Any one of us at any time could be at risk for a failing marriage if we miss this big point:
Love Isn't Enough
This is the part where I tell you what's wrong with America. We tell girls that being "loved" is the most important thing in the world (after being beautiful, right?). We show them fairy tale romances and doting, chivalrous men fulfilling their every whim. In the U.S., more women do the leaving, a striking 2/3 of the time! «Read the rest of this article»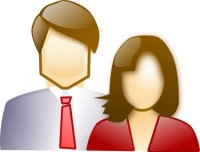 Clarksville, TN - Some people expect too much.  Some would even like the world dipped in chocolate and spoon fed to them. Frankly, there are times when we all expect too much.  We would love for our homes to be picture perfect, our kids to be genius world-class athletes, and our pie to be fat free.
But then there are other times, when we should expect more. And we don't. Don't settle for bronze, or even fool's gold when you deserve the real thing! «Read the rest of this article»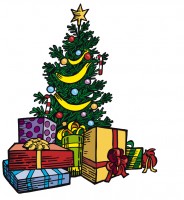 I decided to hold off on writing anything lately.  For one, I've been extremely busy with helping to prepare the opening of Zack & Heather Gates' next LASATERS® location in Cleveland, TN.
Secondly, every time I think of writing, I draw a blank – not just a blank, but a not-getting-a-single-thing-to-write-about, blank. I think, that now, I know why… it's Christmas… kind of.
For over the past month I've been traveling to Cleveland each week for 3-4 days at a time. I've been working with Zack (and sometimes my oldest son, Joriah) on his store build out; the cabinetry, the pergola-styled booth seating, the counter tops, administrative stuff to prep for opening, and what feels like a million other things. «Read the rest of this article»
A Devotional By Brother Shep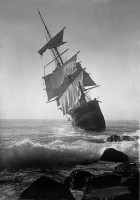 Today, I was wondering if people who don't know me, when they see me can they tell that I'm a Christian? Paul wrote in Galatians 6:17, "From henceforth let no man trouble me: for I bear in my body the marks of the Lord Jesus."  Paul had physical scars on his body because he had been beaten, thrown in jail, shipwrecked and all of these scars on his body were visible. You see the scars and they're there because he served Jesus, here is proof of that.
I serve Him, but I wonder about me. I have not been beaten, thrown in jail, or shipwrecked. I have no physical scars to show because I'm a Christian. So what are the marks on us that people can see? I think we find the marks in Galatians 5:22 where it tells us what are the fruits of the spirit. In other words, what can people see us producing? There are 9 of them. After all there are only 9 of them. Remember that is what Pastor Jimmy Terry told us. They are love, joy, peace, long suffering, gentleness, goodness, faithfulness, meekness, and temperance. If someone looks at you today, can they see these qualities in you?
This is Brother Shep asking you to think about this.
Dynamic and reaffirming drama production brings spotlight to Nashville theater circle. Sunday's presentation will include a cast talkback at the play's conclusion. An original production by Jeff Obafemi Carr, staged at the Amun Ra Theater, the play is a product of the theater's own New Playwrights Series and is part of the ART 2009 Step Into the Future Season.

«Read the rest of this article»
Valentine's Day. It's a hyped up holiday that has its own amusements, but the fact is, Valentine's Day should be every day of the year. Without the hype.
It's all about love. Romance. Flowers. Candy. Cards. At least, that what stores across the country are hoping for. And there is really nothing wrong with that. I just think those elements should not be confined to one bright red glossy day of the year.
The flowers and candy are easy. If it really is about love, that's a 24/7, 365 day a year affection. That's the hard part.
It's moving awareness away from self to pick up on your partner's "vibes."
The Clarksville-Montgomery County "League Of Voter Empowerment" (L.O.V.E.), a not-for-profit voters club, and its President, Terry McMoore have endorsed the following candidates listed below for the August 7, 2008 Primary Election. The candidates were selected during the monthly L.O.V.E. breakfast meeting.

Mission Statement: We will endorse and vote for the candidates that we believe best support our agenda and we will work to vote out the elected officials that we know do not have the best interest of their constituents in mind.
During the last election season nine candidates on the ballot endorsed by L.O.V.E. won their races and are still representing their constituency today. We encourage everyone to register to vote and then to cast your vote on Election Day because your vote is your voice! «Read the rest of this article»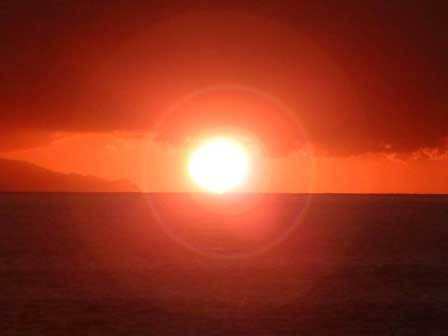 While in the U.S. Army for 20 years, I identified my home of record as St. Louis, Missouri, where I was raised on the south side in a home where my parents both worked full time to make ends meet. Life wasn't a battle for survival, but it was a struggle from pay day to pay day.
Though now a Tennessee resident, when I speak of home I still focus on Missouri, especially the Ozarks where I was born and spent six formative years of childhood.
Recently I returned to the Ozarks near Fort Leonard Wood. There for three days, I faced an epiphany, an experience of both sadness and joy. Experiences that brought me closer to reality. Something happened that was unforeseen and unanticipated, something that wasn't on my list of objectives for this trip. The result was a new personal "awareness" and sensitivity toward my own well-being. «Read the rest of this article»
I hope everyone is enjoying the holiday season so far. I'm sure that like me, you're still not truly ready for the season. Since it's upon us, I'm forgoing my typical article this week for something else instead. This week, I'd like to take some time to share with you all my list of what I am most thankful for. I extend an open invitation to all our authors and readers to write and share something similar. After all, Clarksville Online is here for one clear and single purpose, to share.

The first item on my list is my family. I have a loving partner of over two years. Christian is more than I could ever want in a partner. He's my best friend through the good times, he's my rock through the bad times, and he's my shoulder to cry on through the sad times. Most people wouldn't notice at first glance, but he's the most sensitive and caring person I've ever known, and I love him more than he'll ever know. His cousin John who lives with us is one of the greatest men I've ever had the privilege to know. He's one of those rare souls you meet who you can always count on to get you through whatever is going on in life. «Read the rest of this article»

The Clarksville-Montgomery County "League Of Voter Empowerment" (L.O.V.E.) has endorsed the candidates listed below for the Nov. 7, 2006 General Election. The candidates were selected during the monthly LOVE breakfast meeting.

City Mayor: Charles Smith
City Council Ward 1: Barbara Johnson
City Council Ward 2: Deanna Mclaughlin
City Council Ward 3: Keith Svadba
City Council Ward 6: Marc Harris
City Council  Ward 7: Mary Nell Wooten
City Council Ward 10: Bill Summers
City Council Ward 11: Lisa Dotson
Governor: Phil Bredesen
U.S. Senate: Harold Ford Jr.
U.S. House of Representatives 7th Congressional District: Bill Morrison
U.S. House of Representatives 8th Congressional District: John Tanner
Tennessee House of Representatives District 67: Joe Pitts
Tennessee House of Representatives District 68: Tim Barnes
Tennessee House of Representatives District 78: Bruce Gibbs