Topic: low income
This is the next in a series of updates regarding legislation filed by Rep Joe Pitts (D-Clarksville) for the second session of the 107th Tennessee General Assembly.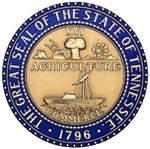 Clarksville, TN –  "We received correspondence this week from the Tennessee Alliance for Legal Services informing us of an important new resource for low-income Tennesseans to receive free legal advice and counsel from lawyers who generously volunteer their time.
We receive many calls weekly from citizens of Montgomery County needing advice from an attorney that they are unable to afford.  This service will help those citizens who feel they have been wrong but are not allowed to pursue legal action due to their financial situation," Pitts said. «Read the rest of this article»

Clarksville, TN – On November 19th, 2011, an unknown person attempted to break into the New Providence United Methodist Church on the eve of a Thanksgiving Meal Outreach initiative sponsored by H.O.P.E. Nothing was taken, however, the front doors were damaged and had to be replaced.
"It's very sad that someone would try to break into a church" commented one of the church members as she looked at the efforts to replace the front doors.
«Read the rest of this article»
One component of the America Recovery and Reinvestment Act (ARRA) is to provide youth with a summer employment opportunity. with pay scales to match federal minimum wage and target 12,000 for up to eight weeks of  summer employment.
ARRA is part of the new stimulus package signed into law by President Obama. This program encourages youth seeking summer employment to contact the person below based on your county of residence. Already available work sites are being identified. The program will serve economically disadvantaged youth between the ages of 14-24. «Read the rest of this article»