Topic: Lydia Walker
Military Appreciation Weekend (October 12th-13th) To Include Special Military Offers, Fantastic Giveaways And Meet And Greet With Tennessee Titans Cheerleaders!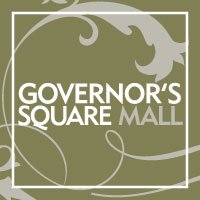 Clarksville, TN – Governor's Square Mall will be hosting Military Appreciation Weekend Saturday, October 12th – Sunday, October 13th.
Active duty and retired military members and their families are asked to show their military I.D. at the Customer Service Center in front of Dillard's where they will be issued a special shopping pass.
This shopping pass will entitle shoppers to certain discounts available throughout the weekend at participating retailers.
«Read the rest of this article»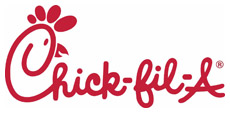 Clarksville, TN – This Monday night is music night at Chick-fil-A of Madison Street in Clarksville! Come for dinner and live music from 5:00pm-7:00pm. Local artists Lydia Walker and Nathaniel Green will be performing, individually and together.
Also. Get a FREE kids meal when you purchase an adult meal. Bring the whole family!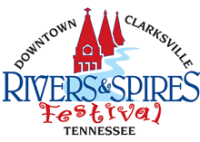 Clarksville, TN – Local singer and songwriter Lydia Walker performed at 3:30pm Saturday, April 20th on the Family Fun stage at the Rivers and Spires Festival. She was the opening act for Building 429.
"I had a great time. It was an awesome crowd. We ended up have amazing weather. Not to hot, not to cold, it was perfect," said Lydia Walker. "I am so excited to be apart of something so special to Clarksville, my hometown."
«Read the rest of this article»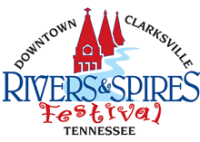 Clarksville, TN – The final day of the 2013 Rivers and Spires Festival began with absolutely glorious weather. The sun was shining and the sky was that special shade of blue you get after a spring storm. The crowds started showing up even before the 10:00am official opening time.
Dave Loos, Jr. from WJZM 1400 AM was on hand broadcasting Live from the Bill Roberts Thunder Road Automotive and Marine booth just down from the Roxy Regional Theatre. He spent the morning interviewing festival organizers and some of the sponsors.
«Read the rest of this article»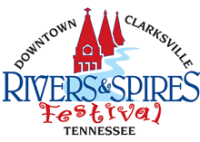 Clarksville, TN – The 11th annual Rivers and Spires Festival concludes today in Historic Downtown Clarksville. The event gets started at 10:00am with food vendors, arts and crafts, and kids' activities. The Children's Parade with start at 1:00pm.
There will be acts and music going on five separate stages all day and into the night. And one of the best things about Rivers and Spires, is that it's free and open to the public.
«Read the rest of this article»
Clarksville, TN – Local vocalist and musician Lydia Walker will present a two-hour performance of Christmas carols and secular music at Freedom Deli on December 22nd from 11:00am to 1:00pm.
"The performance is our Christmas gift to our customers," said deli owner John Matagrano. This will be Walker's second performance at that location.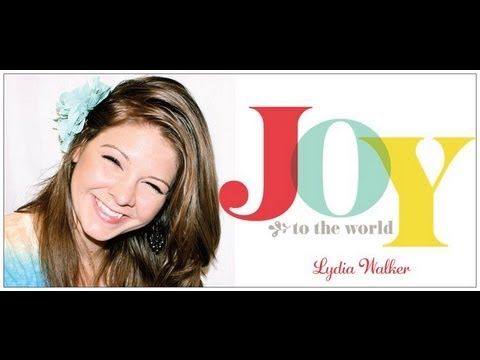 «Read the rest of this article»
Clarksville, TN – Local singer/songwriter and 105.1 FM radio personality Lydia Walker has just released her newest music video on YouTube, illustrating her song, "Butterfly". What better way to celebrate your latest achievement than with over 200 friends and fans?
That's exactly what happened last Monday night, November 12th, at Chick-fil-a of Madison Street in Clarksville, TN. The Chick-fil-A dining area was packed with fans and supporters of Lydia's music, who gathered to watch the premiere of the new video before it was made public online.
«Read the rest of this article»
Clarksville, TN – Popular local singer/musician Lydia Walker will play Freedom Deli tonight from 7:00pm-9:00pm. Walker's playlist of contemporary folk music includes "Shades of Gray" and "When I Dance."
Walker hails from Cunningham, TN, and has been writing and performing her own songs, accompanied by her acoustic guitar, since the age of 12. She has performed at coffee shops, colleges, churches, and festivals and has just released her 7th independent album, "Beloved", co-written and produced with Nashville hit songwriter Curt Ryle. Her goal is to inspire people with a message of hope.
Freedom Deli is located at 2088 Lowe's Drive off Wilma Rudolph Boulevard in Clarksville.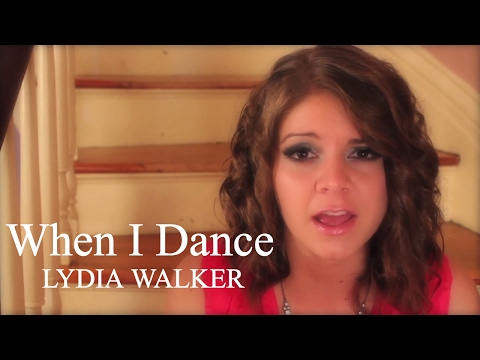 Clarksville, TN – On Saturday, August 18th, 2012 there will be a benefit concert "One Drop at a Time" at the Lighthouse Cafe' in Clarksville starting at 6:30pm. The concert will feature Jenny and Tyler with Lydia Walker.
The concert is free however, donations will be accepted to help raise money for Ryan and Jeri Lynn Owen to adopt two girls from the Democratic Republic of the Congo. «Read the rest of this article»

Clarksville, TN – The weekly Clarksville Parks and Recreation Department Recreation Report provides Clarksvillians with a glimpse at the activities and events that are available from the Parks and Recreation Department for them to enjoy together as a family.
This weeks highlights include:
Congratulations, Daylon Brooks!
Downtown Market
Acoustic Night at Jammin' in the Alley
Movies in the Park
Adult Softball Leagues Final Fees DUE
Free Zumba
Pooch Pool Party
«Read the rest of this article»