Topic: Lyme Disease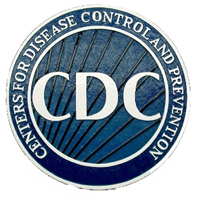 Washington, D.C. – Gardening can be a great way to enjoy the outdoors, get physical activity, beautify the community, and grow nutritious fruits and vegetables. Whether you are a beginner or expert gardener, health and safety are important.
Below are some tips to help keep you safe and healthy so that you can enjoy the beauty and bounty gardening can bring. «Read the rest of this article»
Clarksville, TN – Recently, spokespersons from the Tennessee Department of Health said that certain species of ticks that were uncommon in Tennessee are being found in new areas of the state.
The Tennessee Department of Health shared the information that tick species which used to be rare in Tennessee, such as Gulf Coast and Deer ticks, are now being found here and that tick-related illnesses have more than doubled in Tennessee since 2005.
This is due to climate changes in Tennessee. Both the Gulf Coast tick and Deer tick are associated with illnesses such as Rocky Mountain Fever and Lyme Disease. «Read the rest of this article»