Topic: Lyndon B. Johnson
Written by Sgt. David Cox
4th Brigade Combat Team Public Affairs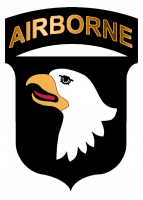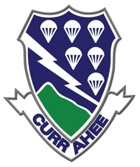 Fort Campbell, KY – From September 15th through October 15th, our nation will observe Hispanic Heritage month. This observance provides the Currahees an opportunity to discuss the contributions Hispanic-Americans have been making within the U.S. Army since the Revolutionary War.
Originally titled "Hispanic American Week," the observance began in 1968 under President Lyndon B. Johnson; it was expanded to 30 days and written in to law under President Ronald Reagan on August 17th, 1988.
«Read the rest of this article»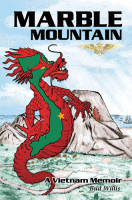 It isn't often that you pick up a book that takes you inside the mind of a helicopter pilot in the throes of war. Marble Mountain: A Vietnam Memoir is that book—and so much more. When you begin the first chapter, you are captured by the understated play-by-play of the life of a young boy who grew up in Tullahoma and became a decorated pilot in one of the areas of heavy combat in Vietnam.
Bud Willis, author of Bluestocking and former resident of Clarksville, told the following story both in Marble Mountain and on his visit to the TODAY show:
The pilot of a Huey (UH1-E, the workhorse helicopter of the Vietnam War; it is a forerunner of the Cobra), Willis was sent to pick up an injured Marine. «Read the rest of this article»