Topic: Macon County
Tennessee Department of Transportation provides $4.4 Million for Infrastructure and Other Improvements to 15 Tennessee Airports

Nashville, TN – The Tennessee Department of Transportation (TDOT) announced friday that state aeronautics grants totaling $4,413,873 have been approved for fifteen Tennessee airports.
The Clarksville Montgomery County Regional Airport received a $90,000 grant. «Read the rest of this article»
Several Kiosks located in Middle Tennessee

Nashville, TN – The Tennessee Department of Safety and Homeland Security has added another option for citizens seeking to renew or replace their driver licenses. Commissioner Bill Gibbons announced Tuesday that the Driver Services Division has installed 30 self-service driver license kiosks at various locations across Tennessee.
Citizens may renew or replace an existing driver license or state identification card and pay for the transaction with a credit or debit card at the kiosks. The technology takes citizens' photographs for use on the driver licenses. «Read the rest of this article»
Exceptional Talent and Art from Middle Tennessee Students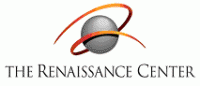 Dickson, TN – The Tennessee Art Education Association (TAEA) and The Renaissance Center have partnered again to present the 5th Annual Middle Tennessee Regional Student Art Exhibition, featuring exceptional artwork created by middle and high school students from Middle Tennessee.
The exhibit is on display at The Renaissance Center through January 11th, 2013. A free Reception and Awards Ceremony is scheduled for Saturday, December 1st, 4:00pm–7:00pm.
«Read the rest of this article»
Projects to be funded through Bridge Bonding and Traditional Funds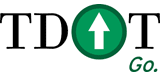 Nashville, TN – Tennessee Gov. Bill Haslam and Transportation Commissioner John Schroer today released the three-year transportation program, which includes the completion of several major strategic corridor projects and the state's Better Bridges bonding program.
The three year program includes $1.7 billion for highways and bridges to fund more than 152 individual project phases in 59 Tennessee counties. The proposal, which has been presented to the Tennessee General Assembly, includes significant highway and bridge projects in TDOT's Region Three.
«Read the rest of this article»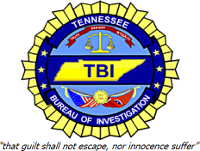 Nashville, TN – The Tennessee Bureau of Investigation presented a case against a former Macon County, Tennessee man to the Macon County Grand Jury last week that resulted in an indictment against him for murdering his wife last year.
Cody Scott, 23, was charged with one count of first degree murder for killing his wife, Misty Scott, 20, on Sunday, March 28th, 2010. «Read the rest of this article»