Topic: Madison County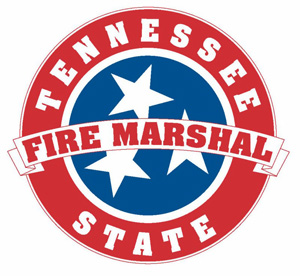 Nashville, TN – Consumers might know them as haunted houses or haunted mansions. But in Tennessee, they're called Special Amusement Buildings – and they have their own set of regulations.
As the Halloween season ramps up, the Tennessee State Fire Marshal's Office (SFMO) reminds consumers that safety features at Special Amusement Buildings are in place to help protect visitors and eliminate real-life scares.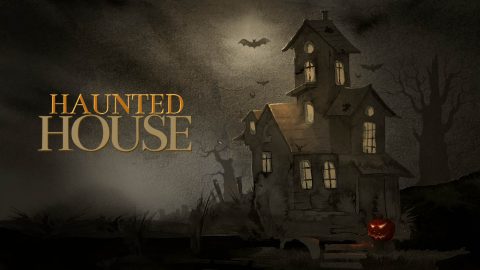 «Read the rest of this article»

Nashville, TN – Antlerless deer hunting will be allowed on all privately owned lands in Unit L counties January 9th-13th. This is the second year for the five days of hunting following the completion of the deer season on January 8th.
Privately owned lands include leased land and lands owned by individuals. It is the responsibility of hunters to obtain verbal or written permission to hunt on privately owned lands.
«Read the rest of this article»

Nashville, TN – A horse in West Tennessee has tested positive for Eastern Equine Encephalitis (EEE), a virus that can be fatal for horses and humans. The Tennessee Departments of Agriculture and Health are advising citizens to take precautions to protect themselves and their livestock.
Mosquitoes transmit EEE. Humans cannot contract these viral infections directly from infected horses. However, mosquito-borne diseases do pose a public health risk.
«Read the rest of this article»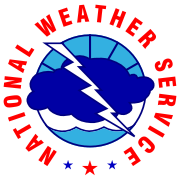 Nashville, TN – The National Weather Service (NWS) has issued a Severe Thunderstorm watch for Clarksville-Montgomery County that is in effect this afternoon until 8:00pm tonight, Sunday, May 1st.
Thunderstorms are developing from Western Tennessee to Western Kentucky and Southern Indiana and these storms should increase some in coverage and intensity through the afternoon while spreading eastward.
«Read the rest of this article»
Tennessee State Representative Curtis Johnson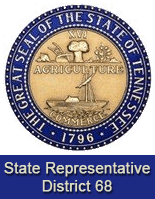 Nashville, TN – House lawmakers moved forward this week with multiple pieces of legislation designed to help military members across the state.
One of those bills, set to be heard on the House floor next week, will allow the five soldiers killed in the Chattanooga terrorist attack that occurred in July to be eligible for the 'Tennessee Fallen Heroes Medal'. Currently, the medal is awarded to honor residents of Tennessee killed while serving on active duty or engaged in military support operations involving a conflict with an opposing foreign force.
As introduced, this new legislation expands on this criteria to also allow the honor to be bestowed on those military men and women killed on Tennessee soil during an attack specifically targeting service members.
«Read the rest of this article»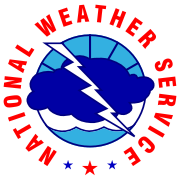 Nashville, TN – The National Weather Service (NW) in Nashville, Tennessee has issued a Tornado Watch for Clarksville-Montgomery County and parts of Middle Tennessee until 7:00pm CT.
A tornado watch means weather conditions are favorable for the development of severe thunderstorms that are capable of producing tornadoes.
«Read the rest of this article»
Appointed to replace Justice Gary R. Wade, subject to confirmation by the Tennessee General Assembly

Nashville, TN – Tennessee Governor Bill Haslam today appointed Roger Amos Page of Madison County to the Tennessee Supreme Court, replacing Justice Gary R. Wade, who retired in September.
Page, 60, has been a judge on the Tennessee Court of Criminal Appeals since his appointment by Haslam in December 2011, writing more than 330 appellate opinions.
«Read the rest of this article»
Conservation Reserve Program Sign-up to Be Held December 1st-February 26th

Nashville, TN – The Tennessee Wildlife Resources Agency has been informed that U.S. Agriculture Secretary Tom Vilsack announced a Conservation Reserve Program (CRP) general sign-up will be held December 1st, 2015, through February 26th, 2016.
Through the program's various targeted continuous CRP practices, the general and continuous program offerings will provide a much-needed habitat boost to recovering bobwhite quail along with other upland and wetland wildlife species. Vilsack also said that eligible existing program participants with contracts that expired September 30th, 2015, may be granted an option for a one-year extension. «Read the rest of this article»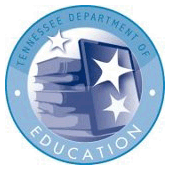 Nashville, TN – Education and industry leaders from across the state gathered this week to discuss how to build academic pathways that establish seamless connections between education and the workforce.
Tennessee has earned national recognition for forging critical relationships between education and economic development through Pathways Tennessee, the state's multi-agency initiative established in 2012, focused on providing rigorous education that leads to relevant careers.
«Read the rest of this article»
3,534 Deer Harvested in Montgomery County

Nashville, TN – Close to 165,000 deer were harvested in Tennessee during the recently completed 2014-15 seasons according to data gathered by the Tennessee Wildlife Resources Agency.
The statewide gun season concluded January 4th and the youth hunt followed on January 10th-11th. The harvest numbers range from the start of archery season on September 27th, 2014 through the final youth hunt. «Read the rest of this article»