Topic: Madison County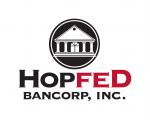 Hopkinsville, KY – HopFed Bancorp, Inc. (NASDAQ: HFBC) ("HopFed"), the parent company of Heritage Bank in Hopkinsville, Kentucky ("Heritage"), today announced that it has entered into a definitive agreement to acquire Sumner Bank & Trust (OTC Pink: SBKT), based in Gallatin, Tennessee ("Sumner").
HopFed has agreed to pay approximately $14.3 million in cash, or $10.04 per share, to purchase all of the common stock and common stock equivalents of Sumner, including common stock that would be issued upon the conversion of Sumner's convertible preferred stock upon a change of control (subject to adjustments). «Read the rest of this article»
3,562 Deer Harvested in Montgomery County

Nashville, TN – The second of the season's youth hunts, scheduled for January 12th-13th, will conclude the 2012-13 deer hunting season in Tennessee.
Youth, ages 6-16 years of age may participate. The young sportsmen must be accompanied by a non-hunting adult at least 21 years of age who must remain in a position to take control of the hunting device.
The accompanying adult must comply with fluorescent orange regulations, as specified for legal hunters. Multiple youths may be accompanied nu a single qualifying adult. «Read the rest of this article»

Nashville, TN – Tennessee sportsmen harvested more than 17,000 deer statewide on the opening weekend of gun season for deer as harvest numbers continue to be reported.
The 17,093 reported as of noon (CST) on Monday surpasses the 2011 total of 14,463 over the same time frame in 2011.
Since the initial segment of archery season for deer began on September 22nd, 84,825 deer have been harvested, an increase of 3,522 over the same period as last year. «Read the rest of this article»
Tennessee State Troopers Will Strictly Enforce No Refusal Law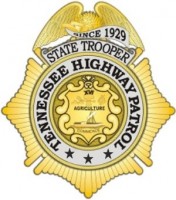 Nashville, TN – Tennessee Department of Safety and Homeland Security Commissioner Bill Gibbons and the Tennessee Highway Patrol's Colonel Tracy Trott are reminding citizens to expect a "No Refusal" and high-visibility, safe driving enforcement campaign during the 2012 Thanksgiving Holiday period. The "No Refusal" enforcement will begin at 6:00pm, Wednesday, November 21st and end at midnight, Sunday, November 25th.
The "No Refusal" law allows law enforcement officials to seek search warrants for blood samples in cases involving suspected impaired drivers. The goal is to deter impaired driving and reduce fatal crashes on Tennessee roadways.  The Thanksgiving Holiday marks the third "No Refusal" enforcement effort, following campaigns over the Fourth of July and Labor Day holiday periods.
«Read the rest of this article»

Nashville, TN – The Tennessee Department of Safety and Homeland Security is using Apple iPad technology in its state driver service centers to help improve wait times for customers who need to renew or replace driver licenses.
The department has installed 72 iPad kiosks, called ASSETS (automatic self-service electronic terminals), inside 26 driver service centers across Tennessee, primarily located in the state's urban areas. Customers who visit specified driver service centers to simply renew or replace a lost driver license may use a special application installed on the iPads to quickly complete and pay for the transaction using a credit or debit card.
«Read the rest of this article»

Nashville, TN – The Tennessee Wildlife Resources Commission set the state's 2012-13 hunting seasons during its May meeting which concluded Friday at the Tennessee Wildlife Resources Agency Ray Bell Region II Building.
Among the changes, Tennessee sportsmen will see an increase in deer and bear harvest opportunities.
In regard to white-tailed deer hunting, the TWRC approved the TWRA's proposal to increase the antlerless archery season bag limit in Unit B to four deer per season. «Read the rest of this article»
Montgomery County, TN – The National Weather Service has a tornado watch 7 in effect until 6:00am cst for the Clarksville Montgomery County Area.
A significant severe weather outbreak is possible in Middle Tennessee tonight and conditions will favor the development of isolated tornadoes. Vigilance is advised overnight.
Early tonight, a line of thunderstorms, some severe, was pushing across Eastern Arkansas. The National Weather Service in Little Rock, Arkansas issued tornado warnings for several of these storms and damage to houses and trees reportedly occurred near the town of Fordyce, Arkansas. «Read the rest of this article»
Preliminary Figure Mark Fewest Fatalities on Record

Nashville, TN – The Tennessee Department of Safety and Homeland Security today announced a preliminary figure that indicated six people were killed during the 2011 Thanksgiving holiday weekend, compared to 16 fatalities during last year's Thanksgiving Day holiday period.
If the 2011 preliminary number holds true, it will mark the lowest number of fatalities on record during the Thanksgiving holiday. Previously, the fewest number of vehicular fatalities was seven, which occurred during the 1983 Thanksgiving Day period.
«Read the rest of this article»
Muzzleloader Season Starts November 5th

Nashville, TN – Tennessee's youth hunters posted a slight increase over 2010 after a busy weekend of deer hunting across the state in the Young Sportsman Hunt.
The youth hunters (ages 6-16) harvested 8,831 deer, an increase of 13 deer over the same weekend last year. It is also an increase of 629 over the 2009 totals as reported by the Tennessee Wildlife Resources Agency.
For the second straight year, Giles County was the top county for the youth hunt with 284, also an increase of 13 from its 271 total of last year. Weakley County was again second with 234 and Fayette County moved to third from fourth from a year ago with 226. Henry County was close behind in fourth. Lawrence and Hardeman County each surpassed the 200-harvest number with 202 and 201, respectively. «Read the rest of this article»
New Hours Effective August 15th, 2011

Nashville, TN – The Tennessee Department of Safety and Homeland Security today announced the implementation of new business hours for its 49 Driver Service Centers across the state. Effective Monday, August 15th, all Driver Service Centers will operate during the hours of 8:30am to 5:00pm. Monday through Friday.
The change comes as part of the department's top-to-bottom review, which aims to provide efficient, customer-friendly service to every Tennessean. «Read the rest of this article»