Topic: Madison County

Nashville, TN – Tennesseans who suffered losses due to severe spring weather have about six weeks remaining to apply for assistance. August 9th is the last day the Federal Emergency Management Agency will accept applications for individual assistance.
State and federal officials continue to encourage anyone with damage or other losses in the disaster-designated counties to register. "You may think you don't need assistance, but you could later have disaster related losses," said TEMA Director James H. Bassham "Registration with FEMA is free. It's better to get your name in the system before the August 9th deadline. After that date, it will be too late." «Read the rest of this article»

Nashville, TN – Tennessee's gun season for deer hunters resumes today, December 18th and will continue through January 9th. 2011.
Since archery season opened in late September, more than 122,500 deer have been harvested in the state. Giles County has the top overall harvest with 3,663. «Read the rest of this article»
Racial epithets amid high dollar vandalism alarms citizens, but not police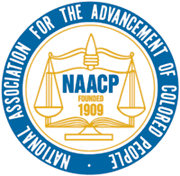 Vandalism of a Dorothy Cove home in Jackson has caused alarm and distress. The Jackson Police Department (JPD), is investigating the vandalism as a property crime. The damage has been estimated at between $8,00 and $10,000. However the Jackson-Madison County Branch of the NAACP has said it views the incident also as a hate crime. Police have not denied that racial epithets were found at the home last Tuesday, as part of their investigation.
Harrel Carter, president of the Jackson-Madison County NAACP Branch issued a press statement denouncing the hate crime. He based the characterization on the presence of racial epithets found in the home on Dorothy Cove. Carter held a press conference in the lobby of the Jackson Police Department, 234 Institute St.
«Read the rest of this article»