Topic: Madison Street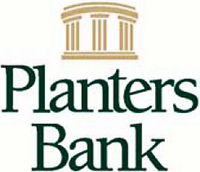 Clarksville, TN – International Photographer Paul Schatzkin will show several pieces from a collection he's titled "Portals of Stone" at the Planters Bank-Hilldale Gallery on Thursday, August 7th – Wednesday, September 3rd.
As a writer, photographer, musician, artist and entrepreneur, Paul Schatzkin has largely succeeded in his life's principal aspiration: to flourish outside the corporate American mainstream.
«Read the rest of this article»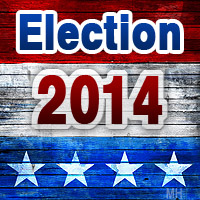 Montgomery County, TN – Montgomery County Mayor Carolyn Bowers was born and raised in Clarksville-Montgomery County. She graduated from Clarksville High School, then attended Austin Peay State University where she received her Bachelor and Masters Degrees. For 29 years, she taught high school business and computer classes in the school system. It was something she enjoyed and loved to do.
Serving as Montgomery County Trustee for two terms before becoming Montgomery County Mayor gave her experience with the county budget and the revenue end. As mayor, she began working on the expenditure end as well as managing the revenues and the bonds that you sell to fund capital projects.
«Read the rest of this article»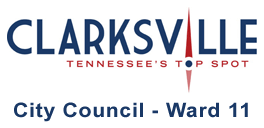 Clarksville, TN – City Councilwoman Kaye Jones will be holding her Regular Monthly Town Hall meeting on Monday, August 4th at 6:30pm at the Clarksville Gas and Water Department Administration Building at 2215 Madison Street. The public is welcomed and encouraged to attend. You do not need to live in Ward 11 to attend.
Topics will be the items on the City Council Agenda and any other topics of your choice.
An exercise in homelessness.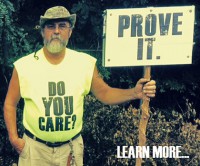 Clarksville, TN – I got a lot of honks and waves at my spot at Madison and the bypass today, but some of the expressions I saw on the faces of passersby were comical. You'd have thought I was green and had two heads and horns, which made me laugh and wave even more.
I've gotten some really good "advice" while standing on street corners. My favorite is "Get a job"—evidently, there are a lot of people who believe they know how to fix all homelessness.
They don't realize how hard it is to get a job when you have no transportation, no address, no place to take a shower on a regular basis, and no place to leave your backpack if you do get an interview.
«Read the rest of this article»
An exercise in homelessness.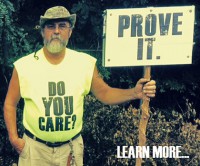 Clarksville, TN – I got off to a good start this morning: I woke up, wrote a bit, and then caught the bus to my street corner for the day (at Madison Street and Memorial Drive).
I just had a thought: when I was a kid, I spent a lot of time standing in the corner, and now I'm standing on the corner. Some things just make you go hmm.
Well, you'll be glad to know I didn't have to buy a flashlight because two sweet ladies each brought me one—one is bigger, so I can use it in my camp, and the other is smaller and will fit in my backpack.
«Read the rest of this article»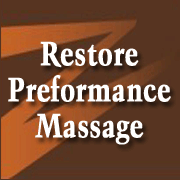 Muncie, IN – Russ Shemberger, a licensed sports massage therapist at Restore Performance Massage on Madison Street in Clarksville, achieved a personal best sub-5-hour time at the Ironman 70.3 Muncie Triathlon held Saturday, July 12th, 2014, in Muncie, Indiana.
Shemberger finished the 1.2-mile swim, 56-mile bike and 13.1-mile run in a total time of 4 hours, 58 minutes and 23 seconds and placed 18th in his age group, which included 170 other men in the 45-49 age category.
«Read the rest of this article»
An exercise in homelessness.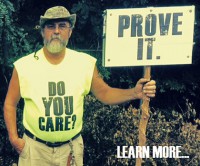 Clarksville, TN – Kenny York, Founder and Director of Manna Café Ministries, will be spending the next two weeks as a homeless man in an effort to bring increased awareness and compassion for the homeless. He and the Manna Café team are increasing their efforts to launch a full-time transitional shelter in Clarksville, even though homelessness is "a silent epidemic" in this fast-growing community. This is part three of his adventure.
Well, the first night out didn't go as expected, but I survived. I got my new camp set up this morning. This one should go a little better—it's a lot more hidden than the last one. It's a little further from downtown than I wanted, but since it's better hidden, it's a good trade-off. For those who are wondering where I slept last night (being that I was evicted from my first camp), well, I did what a lot of homeless people do: I slipped inside a fence, crawled into the back of a vehicle, went to sleep, and slipped out again before anyone got there the next morning. This vehicle just happened to be the Love Bus at the Manna House. (I didn't want to get arrested my first night out for trespassing or breaking and entering.)
Trust me, sleeping on the ground in a tent will be way more comfortable than on the floor of a bus.
«Read the rest of this article»

Montgomery County, TN – Two back-to-back events will be held Saturday in honor of fallen Montgomery County Sheriff's Office Deputy David "Bubba" Johnson.
First, the Inaugural Bubba Johnson Memorial 5K Road Race begins at 8:30am Saturday, July 19th beginning at The Montgomery County Historic Courthouse, Clarksville, TN. There is also a 1-mile "fun run-walk" that will begin and end at Clarksville First Baptist Church.
«Read the rest of this article»
Saturday, July 5th, 2014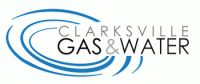 Clarksville, TN – Clarksville Gas and Water will turn off water service on U.S. Highway 41A South (Madison Street) at 10:00pm this evening until approximately 2:00am Sunday morning to repair a six-inch water valve leak at the Quail Hollow Road intersection. «Read the rest of this article»
Wednesday, July 2nd, 2014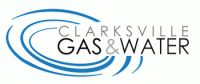 Clarksville, TN – Clarksville Gas and Water has turned off water service on U.S. Highway 41A-Madison Street between Excell Road and Sango Drive to repair a six-inch water main.
The outage also includes the following Welchview subdivision streets; Shady Maple Drive, Pam Drive, Kathleen Court and Sarah Beth Court. Area residents may also experience low water pressure during the work.
Construction crews anticipate the work to be finished by approximately 6:30pm.
The road is open to traffic.