Topic: Madison Street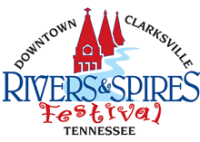 Clarksville, TN – Road closures have been announced this week for the 12th Annual Rivers and Spires Festival in downtown Clarksville.
Some street closures will begin Wednesday, April 23rd. All street will be open again Sunday, April 27th by 7:00am.
The following streets will be closed.
«Read the rest of this article»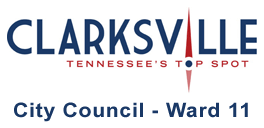 Clarksville, TN – Clarksville Ward 11 Councilwoman Kaye Jones will be holding a Town Hall meeting on Monday, April 28th, 2014 at 6:30pm at Clarksville Gas and Water on Madison Street.
I hope you can attend and I will be going over the Executive Council Session, that is scheduled for the same day at 4:30pm. The Executive Session was delayed due to Rivers and Spires this week.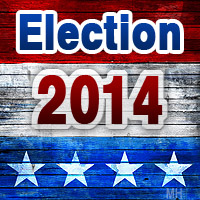 Clarksville, TN – Clarksville Ward 10 Councilman Bill Summers will be presenting at The Clarksville Civitan Club's weekly meeting on today, Wednesday, April 16th, at 12:15pm.
Summers' presentation will cover the infrastructure needs of Clarksville in relation to the city's growth. He will address topics including Clarksville's police staffing, fire station needs, and road improvements.
«Read the rest of this article»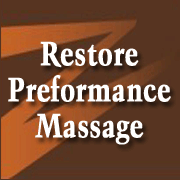 Clarksville, TN – Russ Shemberger, a licensed sports massage therapist at Restore Performance Massage on Madison Street in Clarksville, placed second in his age group at the sixth annual Alpha Delta Pi Sprint Triathlon held Sunday, April 6th at Middle Tennessee State University in Murfreesboro, Tennessee.
Shemberger finished the 300-meter swim, 10-mile bike and 3.1-mile run in a total time of 1:02.25 and placed second in his age group (male 45-49).
«Read the rest of this article»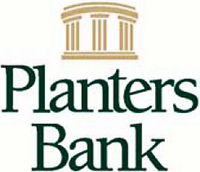 Clarksville, TN – Long-time friends and art teachers Maureen Griffin and Debbie Harrison have collaborated to create an exhibit featuring ceramics, watercolor, photography and mixed media pieces.
Their exhibit, "Two Friends, Two Teachers," will be on display at the Planters Bank-Hilldale Gallery from Thursday, April 3rd – Wednesday, April 30th.
«Read the rest of this article»
Wednesday, March 26th, 2014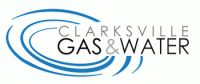 Clarksville, TN – Clarksville Gas and Water has closed Maple Lane to through traffic between East Porters Bluff Road and Rudolph Drive for water main line maintenance. The work is anticipated to be finished by approximately 11:00am.
Traffic will be detoured to Liberty Parkway and Madison Street.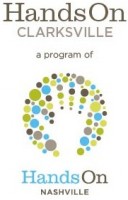 Clarksville, TN – The Pillars of Hope is a commemorative piece of public art to honor and remember those who serve. The project began in 2012, a collaborative project of Volunteer Clarksville and Hand on Nashville with support from the Corporation for National and Community Service, and part of the September 11th National Day of Service and Remembrance initiative.
The effort was first established to inspire the tradition of engaging in charitable service on 9/11 as an annual and forward-looking tribute to the 9/11 victims, survivors, and those who rose up in service in response to the attacks.
"The Pillars of Hope" memorial art project is meant to help people of all ages express their reactions to the September 11th event and to celebrate the spirit of service and unity. «Read the rest of this article»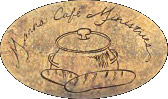 Clarksville, TN – Manna Café Ministries is opening a night-only emergency warming shelter for four nights, beginning Sunday, March 23rd at 6:00pm and concluding at 8:00am on Thursday, March 27th.
Hours of operation each day will be 6:00pm until 8:00am the next morning. The shelter is located in the TMS Contractors building at 635 Frosty Morn Drive. For more information, call the Refuge at 931.278.3407. «Read the rest of this article»

Montgomery County, TN – The latest business to host a Green Ribbon Cutting for becoming Clarksville-Montgomery County Green Certified is Publix.
Montgomery County Mayor Carolyn Bowers, Clarksville Chief of Administration Bill Harpel, on behalf of Clarksville Mayor Kim McMillan, executive director of the Chamber of Commerce Melinda Shepard, and Publix District Manager David Fulmer were there to congratulate the Clarksville Publix stores for their work.
«Read the rest of this article»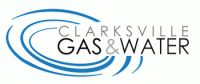 Clarksville, TN – Clarksville Gas and Water construction crews are back on schedule today with water main replacement work on Claridge Drive.
The road will be closed daily from 8:00am until 3:00pm through Friday, March 14th, 2014.
Maple Lane will also be closed to traffic today from Rudolph Drive to East Porters Bluff Road until 3:00pm.  Traffic will be detoured to Madison Street.