Topic: Madison Street
Tuesday, March 24th, 2015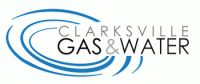 Clarksville, TN – Clarksville Gas and Water has closed approximately 300 feet of the northbound lane on Cumberland Drive from the Washington Street intersection towards Madison Street for natural gas line maintenance.
The center lane will be designated for motorists to bypass the worksite.
The maintenance work is anticipated to be finished and the lane reopened by approximately 4:00pm.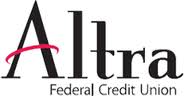 Clarksville, TN – Altra Federal Credit Union will host a free Teens and Money Seminar for high school students on Saturday, April 11th from 10:00am – 12:00pm at their Madison St. branch located at 1600 Madison Street, Clarksville, TN 37043.
"This is a great way to learn valuable financial skills for the future," said Cheryl Dutton, Vice President of Marketing for Altra Federal Credit Union. «Read the rest of this article»

Clarksville, TN – Today, Monday, March 16th, 2015 at 2:06pm, the Clarksville Police Department responded to a vehicle collision on the eastbound side of Highway 76 (Martin Luther King Jr Parkway) in between the cross streets of Bellshire Drive and Red Coat Run.
A vehicle and a motorcycle collided. The two individuals on the motorcycle were both transported by LifeFlight to Vanderbilt University Medical Center, due to their injuries from the collision. «Read the rest of this article»
Battle of the Bulge seminar at Clarksville Train Station on Tuesday, March 17th, 2015, at 4:00pm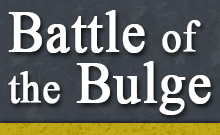 Clarksville, TN – On December 16th, 1944, the German Army launched a desperate offensive designed to split the Allied armies in two and capture the strategic supply port of Antwerp, Belgium. This offensive has come to be known as the Battle of the Bulge.
We are now in the midst of the 70th Anniversary of that offensive and historians from the Clarksville area including history faculty from Austin Peay State University will take part in presenting a series of programs that will educate, inform and enlighten the public as to the importance of this offensive. A highlight of one seminar will be actual World War 2 veterans that served in the Bulge fighting.
«Read the rest of this article»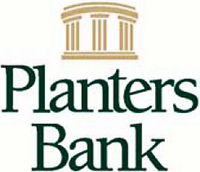 Clarksville, TN – The Planters Bank-Hilldale Gallery will feature "Unity in Diversity" by local artist Peggy Bonnington from Monday, March 9th-Wednesday, April 1st.
A native of Chattanooga, Bonnington has lived in Clarksville since 1987. Although without formal art training, she has been interested and involved with art since early childhood and has studied a variety of different media in small group or individual sessions with many prominent artists, including painting, pottery, drawing, printmaking and bookmaking.
«Read the rest of this article»
New State Veterans Home prepares to open in Clarksville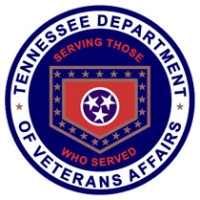 Nashville, TN – Tennessee Department of Veterans Affairs Commissioner Many-Bears Grinder joins the Tennessee State Veterans Homes (TSVH) Board in celebrating the announcement from U.S. News & World Report 2015 which names the Tennessee State Veterans Homes in Murfreesboro, Humboldt and Knoxville among the best in the country.
U.S. News and World Report rated more than 16,000 nursing homes using data research on nursing home safety, health inspection and staffing. The source of the data originates from the Centers for Medicare and Medicaid Services (CMS).
«Read the rest of this article»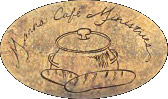 Clarksville, TN – Manna Café Ministries announces Manna Madness, a 31-day event to raise awareness about and take action against hunger in the Clarksville area. The past few weeks have caused many Montgomery County workplaces to close, and, as a result, people have less money to put food on the table.
For the entire month of March, Manna Café will be collecting food and monetary donations to ensure we have enough food on our shelves to meet the needs in our community.
«Read the rest of this article»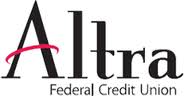 Clarksville, TN – Altra Federal Credit Union will host a free Home Buying After Hours Mixer on Tuesday, March 10th, 2015, from 5:30pm to 7:00pm at The Belle Hollow located within Miss Lucille's Marketplace at 2231 Madison Street – Clarksville, TN.
"If you are planning to buy your first home and are unsure of where to begin, or experienced in home buying looking for new information and financing options, this is the perfect event for you to attend," said Dennis Herricks, Vice President of Real Estate Lending for Altra Federal Credit Union. «Read the rest of this article»

Montgomery County, TN – Altra Federal Credit Union is the latest business to become Clarksville-Montgomery County Green Certified.
City of Clarksville Mayor Kim McMillan and Chamber of Commerce Director Melinda Shepard joined Altra team members for their green ribbon cutting.
«Read the rest of this article»

Clarksville, TN – The Montgomery County Republican Party is pleased to announce former Pennsylvania Senator, Founder of Patriot Voices and 2012 Presidential Candidate Rick Santorum as the keynote speaker for our Annual Lincoln Reagan Day Dinner. Mr. Santorum will be introduced by Former United States Attorney General Alberto Gonzales.
A native of Pennsylvania, Rick Santorum was a candidate for the Republican nomination for President of the United States in 2012 and became known as a voice for conservatives who didn't feel their voice was being represented.
«Read the rest of this article»