Topic: Madison Street
An exercise in homelessness.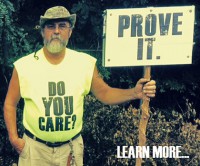 Clarksville, TN – I got off to a good start this morning: I woke up, wrote a bit, and then caught the bus to my street corner for the day (at Madison Street and Memorial Drive).
I just had a thought: when I was a kid, I spent a lot of time standing in the corner, and now I'm standing on the corner. Some things just make you go hmm.
Well, you'll be glad to know I didn't have to buy a flashlight because two sweet ladies each brought me one—one is bigger, so I can use it in my camp, and the other is smaller and will fit in my backpack.
«Read the rest of this article»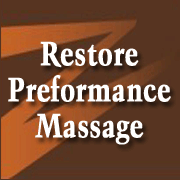 Muncie, IN – Russ Shemberger, a licensed sports massage therapist at Restore Performance Massage on Madison Street in Clarksville, achieved a personal best sub-5-hour time at the Ironman 70.3 Muncie Triathlon held Saturday, July 12th, 2014, in Muncie, Indiana.
Shemberger finished the 1.2-mile swim, 56-mile bike and 13.1-mile run in a total time of 4 hours, 58 minutes and 23 seconds and placed 18th in his age group, which included 170 other men in the 45-49 age category.
«Read the rest of this article»
An exercise in homelessness.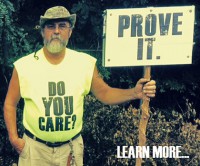 Clarksville, TN – Kenny York, Founder and Director of Manna Café Ministries, will be spending the next two weeks as a homeless man in an effort to bring increased awareness and compassion for the homeless. He and the Manna Café team are increasing their efforts to launch a full-time transitional shelter in Clarksville, even though homelessness is "a silent epidemic" in this fast-growing community. This is part three of his adventure.
Well, the first night out didn't go as expected, but I survived. I got my new camp set up this morning. This one should go a little better—it's a lot more hidden than the last one. It's a little further from downtown than I wanted, but since it's better hidden, it's a good trade-off. For those who are wondering where I slept last night (being that I was evicted from my first camp), well, I did what a lot of homeless people do: I slipped inside a fence, crawled into the back of a vehicle, went to sleep, and slipped out again before anyone got there the next morning. This vehicle just happened to be the Love Bus at the Manna House. (I didn't want to get arrested my first night out for trespassing or breaking and entering.)
Trust me, sleeping on the ground in a tent will be way more comfortable than on the floor of a bus.
«Read the rest of this article»

Montgomery County, TN – Two back-to-back events will be held Saturday in honor of fallen Montgomery County Sheriff's Office Deputy David "Bubba" Johnson.
First, the Inaugural Bubba Johnson Memorial 5K Road Race begins at 8:30am Saturday, July 19th beginning at The Montgomery County Historic Courthouse, Clarksville, TN. There is also a 1-mile "fun run-walk" that will begin and end at Clarksville First Baptist Church.
«Read the rest of this article»
Saturday, July 5th, 2014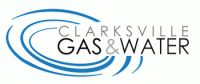 Clarksville, TN – Clarksville Gas and Water will turn off water service on U.S. Highway 41A South (Madison Street) at 10:00pm this evening until approximately 2:00am Sunday morning to repair a six-inch water valve leak at the Quail Hollow Road intersection. «Read the rest of this article»
Wednesday, July 2nd, 2014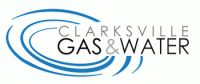 Clarksville, TN – Clarksville Gas and Water has turned off water service on U.S. Highway 41A-Madison Street between Excell Road and Sango Drive to repair a six-inch water main.
The outage also includes the following Welchview subdivision streets; Shady Maple Drive, Pam Drive, Kathleen Court and Sarah Beth Court. Area residents may also experience low water pressure during the work.
Construction crews anticipate the work to be finished by approximately 6:30pm.
The road is open to traffic.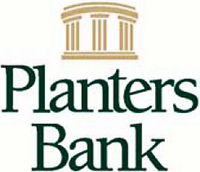 Clarksville, TN – Artist Frank Lott will show an exhibit of watercolors at the Planters Bank-Hilldale Gallery on Thursday, July 3rd – Wednesday, August 6th. Both original watercolors and prints will be on display. Framed and unframed prints will be available for sale.
Lott has been a Clarksville resident since 1973 after graduation from Murray State University. In 1978 he and partner Jeff Bibb founded BLF Marketing, a company that provides marketing, advertising and public relations services to clients throughout the Southeast.
«Read the rest of this article»
Parking Information Released


Clarksville, TN – The City of Clarksville will celebrate our nation's independence this year with the seventh annual Independence Day Celebration on Thursday, July 3rd, 2014 at Liberty Park.
The event is free and begins at 6:30pm. Seating is available throughout the park and the concerts will take place on the Great Lawn of the Wilma Rudolph Event Center.
«Read the rest of this article»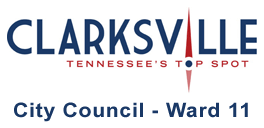 Clarksville, TN – On Monday, June 30th, 2014 City Councilwoman Kaye Jones will host her Regular Town Hall meeting at 6:30pm at 2215 Madison Street, in the Clarksville Gas and Water Administration Building.
This meeting is open to the public, not just Ward 11.
Tuesday-Wednesday, June 24th-25th, 2014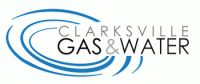 Clarksville, TN – The 24-inch water main repair work at the intersection of Ashland City Road and Cumberland Drive will continue through 4:00am Wednesday, June 25th, 2014.
Low water pressure and possible water outages will also continue to affect the Downtown, New Providence Boulevard, St. Bethlehem, Madison Street and 41A Bypass areas. «Read the rest of this article»