Topic: Madison Street

Clarksville, TN – Clarksville Police report slow traffic in the area of Madison Street and Village Way, due to a traffic collision. East bound traffic will use the west bound lanes and west bound traffic will be diverted to Old Farmers Road. If at all possible, please avoid this area.
One individual is being transported by LifeFlight to Vanderbilt Medical Center and one individual will be transported by EMS to Gateway Medical Center.
Details will be given as soon as they come in. This just happened closer to 3:00pm, so units are on scene.

Montgomery County, TN – The Clarksville Police Department was dispatched to a vacant home on Madison Street in response to possible trespassing, which turned into a methamphetamine manufacturing investigation.
The property owner believed people had been in the home and told officers that he had seen signs of meth manufacturing. CPD contacted the 19th Judicial District Drug Task Force, Clarksville Fire Rescue and Montgomery County EMS.
«Read the rest of this article»

Montgomery County, TN – The 19th Judicial District Drug Task Force is investigating two early-morning meth labs that were reported to the agency by Clarksville Police Department and Clarksville Fire Rescue.
Around 2:30am, CPD officers responded to a Madison Street hotel after receiving a complaint about possible meth-cooking activity at the hotel. When officers responded, the suspect ran towards Walgreens.
«Read the rest of this article»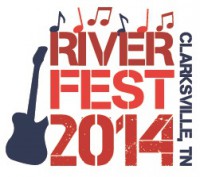 Clarksville, TN – Clarksville Riverfest patrons got a taste of slight of hand and illusion Saturday, September 6th by magician Russ Nowack. From the rings to the disappearing silk handkerchief, Nowack amazed and mesmerized the adults and kids alike with his feats of magic on the Riverfest River of Culture Stage.
With his people skills, he was able draw the audience into his act and had them participating as well.
«Read the rest of this article»
Friday, September 12th, 2014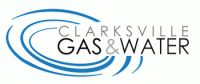 Clarksville, TN – Clarksville Gas and Water has closed the westbound lane on Madison Street between University Avenue and South Fifth Street for road repair. The center lane will be designated to westbound traffic.
The work is anticipated to be finished by approximately 2:00pm.
Tuesday, September 9th, 2014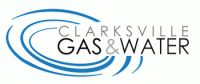 Clarksville, TN – Clarksville Gas and Water construction crews have turned off water service on U.S. Highway 41A South and Madison Street between Excell Road and Sango Drive to repair a water main leak near the Malkowski Road intersection. «Read the rest of this article»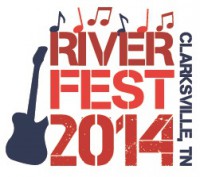 Clarksville, TN – The opening day of Riverfest was summed up in one word, hot! I was sweating from the moment I arrived at 5:00pm, until I left at 11:00pm. A chance of rain had been forecast but thankfully did not appear, or it would've made it even more humid.
Crowds begin trickling in shortly before the 5:00pm opening, and things picked up steadily through the evening. Turnout was lower than expected but that was likely due to people avoiding the heat, and the forecast showers.
«Read the rest of this article»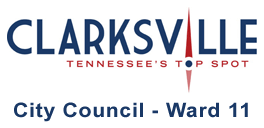 Clarksville, TN – City Councilwoman Kaye Jones will be hosting her Regular Monthly Town Hall meeting on September 2nd, 2014 from 6:30pm to 7:30pm at Clarksville Gas and Water Admin Building at 2215 Madison Street.
«Read the rest of this article»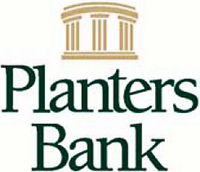 Clarksville, TN – International Photographer Paul Schatzkin will show several pieces from a collection he's titled "Portals of Stone" at the Planters Bank-Hilldale Gallery on Thursday, August 7th – Wednesday, September 3rd.
As a writer, photographer, musician, artist and entrepreneur, Paul Schatzkin has largely succeeded in his life's principal aspiration: to flourish outside the corporate American mainstream.
«Read the rest of this article»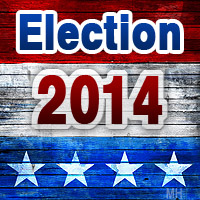 Montgomery County, TN – Montgomery County Mayor Carolyn Bowers was born and raised in Clarksville-Montgomery County. She graduated from Clarksville High School, then attended Austin Peay State University where she received her Bachelor and Masters Degrees. For 29 years, she taught high school business and computer classes in the school system. It was something she enjoyed and loved to do.
Serving as Montgomery County Trustee for two terms before becoming Montgomery County Mayor gave her experience with the county budget and the revenue end. As mayor, she began working on the expenditure end as well as managing the revenues and the bonds that you sell to fund capital projects.
«Read the rest of this article»