Topic: Madison Street
Monday, October 6th, 2014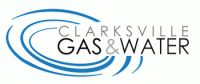 Clarksville, TN – Clarksville Gas and Water has turned off water service on U.S. Highway 41A South and Madison Street near the Miller Road intersection to repair an eight-inch water main leak.
Water service will be disrupted from Shady Maple Drive to Sango Drive affecting Shady Maple Drive, Harper Road, Miller Road, Quail Hollow Road, Makowski Road, Sango Place and Sheffield Woods, Poplar Hills and Pine Village subdivisions. Area residents may also experience low water pressure during the work.
The repair is anticipated to be finished by approximately 9:00pm.

Clarksville, TN – On October 2nd, 2014, Alcohol Beverage Control agents of the Clarksville Police Department's Special Operations Unit conducted compliance checks targeting sales of alcohol to persons under 21 years of age.
Of the 13 stores checked, 1 was cited for sales to underage persons. Agent Pew, Agent Steinlage and Agent Lee are the lead investigators as these operations are ongoing.
«Read the rest of this article»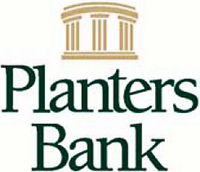 Clarksville, TN – Local Photographer Shane Moore will show a collection he's titled "Touch of Grey" at the Planters Bank-Hilldale Gallery on Thursday, October 2nd- Wednesday, November 5th.
Moore is a photographer committed to traditional black & white film photography. While he does incorporate digital images into some of his fine art prints, his passion and goals remain creating interesting, thought-provoking or beautiful images on film, then producing one-of-a-kind archival prints in his darkroom.
«Read the rest of this article»

Montgomery County, TN – The 19th Judicial District Drug Task Force took back 109 pounds of prescription drugs Saturday during the Prescription Drug Take Back Day event at the Walgreen's on Madison Street.
"We appreciate everyone who took part in the event," said Jamie Dexter, public information officer for the 19th JDDTF. "Your support of this program helps keep these drugs out of the wrong hands."

Clarksville, TN – In the early morning hours, September 28th, there was a traffic collision at Madison Street and Memorial that involved a vehicle versus a motorcycle.
One individual died at the scene and one individual was life flighted to Vanderbilt University Medical Center.
There are no other details at this time.

Montgomery County, TN – A deputy with the Montgomery County Sheriff's Office tonight, when attempting to apprehend a suspect near Madison Street and McAdoo Creek, discovered a one-pot meth lab in the suspect's vehicle.
Deputy Jacob Kent witnessed a suspect at the Sango Market, and he knew that he was wanted on two felony warrants. He took the suspect into custody, waited for backup and searched the vehicle.
«Read the rest of this article»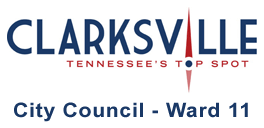 Clarksville, TN – City Councilwoman Kaye Jones will be hosting her Regular Monthly Town Hall meeting on September 29th, 2014 from 6:30pm to 7:30pm at Clarksville Gas and Water Admin Building at 2215 Madison Street.
This meeting is open to the public, and you do not need to live in Ward 11 to come.

Clarksville, TN – Clarksville Police report slow traffic in the area of Madison Street and Village Way, due to a traffic collision. East bound traffic will use the west bound lanes and west bound traffic will be diverted to Old Farmers Road. If at all possible, please avoid this area.
One individual is being transported by LifeFlight to Vanderbilt Medical Center and one individual will be transported by EMS to Gateway Medical Center.
Details will be given as soon as they come in. This just happened closer to 3:00pm, so units are on scene.

Montgomery County, TN – The Clarksville Police Department was dispatched to a vacant home on Madison Street in response to possible trespassing, which turned into a methamphetamine manufacturing investigation.
The property owner believed people had been in the home and told officers that he had seen signs of meth manufacturing. CPD contacted the 19th Judicial District Drug Task Force, Clarksville Fire Rescue and Montgomery County EMS.
«Read the rest of this article»

Montgomery County, TN – The 19th Judicial District Drug Task Force is investigating two early-morning meth labs that were reported to the agency by Clarksville Police Department and Clarksville Fire Rescue.
Around 2:30am, CPD officers responded to a Madison Street hotel after receiving a complaint about possible meth-cooking activity at the hotel. When officers responded, the suspect ran towards Walgreens.
«Read the rest of this article»