Topic: Madison Younginer
Nashville Sounds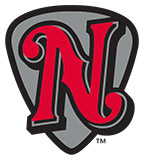 Oklahoma City, OK – The struggles continued for the Nashville Sounds in a 3-1 loss to the Oklahoma City Dodgers Sunday night at Chickasaw Bricktown Ballpark. The loss sent the Sounds to their first four-game sweep in nearly a year.
In what became a theme over the four-game set, the pitching kept Nashville (36-39) in the game but the hitting scuffled as the Sounds left 10 runners on base and went 2-for-11 with runners in scoring position.
Starter Corey Walter allowed three runs in 5 2/3 innings, but Oklahoma City's Justin Masterson limited Nashville to one run in 5 2/3 innings.
«Read the rest of this article»
Nashville Sounds
Franlin Barreto's Four-Hit Night Not Enough for Nashville Sounds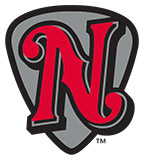 Oklahoma City, OK – Franklin Barreto's seventh career four-hit game was not enough as the Sounds fell to Oklahoma City 4-3 in game three of a four game series. The Dodgers spoiled Corey Walter's Triple-A debut as they tagged the 24-year-old for three runs on five hits in just 2.2 innings of work.
For the third game in a row the Sounds struck first. In the third inning the Sounds got four consecutive single from Melvin Mercedes, Barreto, Joey Wendle, and Mark Canha. Wendle lined the first pitch he saw into left field where Oklahoma City's O'Koyea Dickson bobbled the ball allowing each runner to advance an extra 90 feet including a run by Mercedes. Canha then followed that up with a base hit of his own to score Barreto from third base.
«Read the rest of this article»
Nashville Sounds' Michael Brady, Josh Smith Shut Down Dodgers Over Six Innings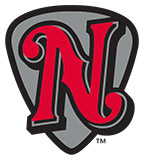 Nashville, TN – The Nashville Sounds battled the Oklahoma City Dodgers and the weather in a rain-shortened 3-1 win in front of 8,871 fans Tuesday night at First Tennessee Park.
The two teams got six full innings in the books before play was halted and eventually called due to rain and unplayable field conditions.
After a two-hour, three-minute rain delay to start the game, Sounds' (3-3) starter Michael Brady took on Trevor Oaks for the Dodgers (2-4). The two hurlers blanked the opposition in the opening inning.
«Read the rest of this article»