Topic: Major League Baseball
APSU Sports Information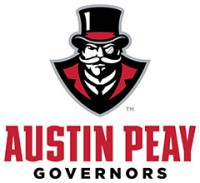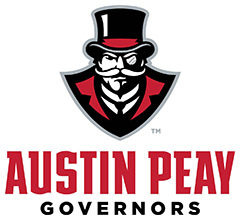 Clarksville, TN – Austin Peay was fortunate things didn't work out for Rowdy Hardy at his first college baseball stop
After one redshirt year at Ole Miss, Hardy elected to transfer to Jackson State Community College, where he pitched for former Gov Steve Cornelison and led the conference in innings pitched.
At that point, Austin Peay set its sights on the durable hurler— then-APSU head coach Gary McClure always had a penchant for lefties. But not even McClure could not have envisioned what the 6-2 slender slinger was going to accomplish during the next three seasons and in the process earn the distinction of becoming a member of APSU's Athletics Hall of Fame.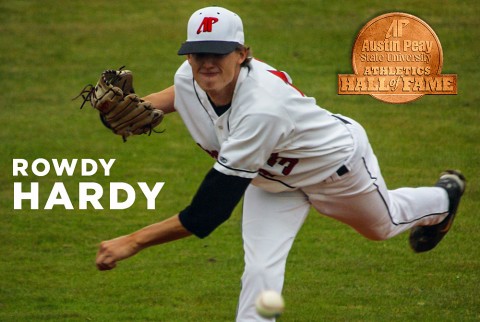 «Read the rest of this article»
APSU Sports Information
A.J. Gaura becomes Volunteer Assistant

Clarksville, TN – Austin Peay State University baseball head coach Travis Janssen has completed his coaching staff, hiring Greg Byron as assistant coach, Thursday.
In addition, Janssen announced former Govs pitcher A.J. Gaura will move into the team's volunteer coach position for the upcoming season.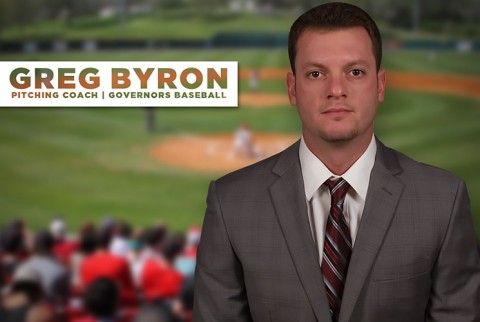 «Read the rest of this article»
Protective Netting Installed In Compliance With MLB Recommendations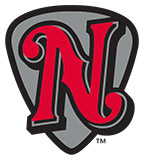 Nashville, TN – The Nashville Sounds, in accordance with recommendations issued by Major League Baseball, have extended the protective netting behind home plate to cover the seating area behind both dugouts at First Tennessee Park for the 2016 season.
First Tennessee Park has been outfitted with new protective nets – at the same height as the already-existing backstop behind home plate — that run the length of each dugout.
"Based on the proximity of our Premium seats to the playing field, the reaction time to a foul ball directly behind the dugouts is almost non-existent, and fan safety is of utmost importance to us," said Garry Arthur, Sounds COO & General Manager.
«Read the rest of this article»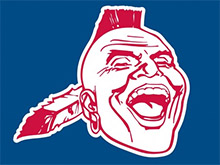 Clarksville, TN – It was hard not to feel as though Christmas had come early when news of the Shelby Miller deal broke.
A Dansby Swanson? All for me? And an Aaron Blair for my pitching collection? And wow… an Ender Inciarte! I've never had one of those! Oh here, I got you a Shelby Miller… slightly used. Hmm, I feel kinda bad about that now. Want a gift card?
If I knew any Diamonbacks fans, I probably would've felt bad for them. They've now mortgaged three first-round picks—including Swanson, the No. 1 overall in 2015—and a legitimately exciting defensive outfielder for Shelby Miller, a marginal pitching prospect and the right not to pay Bronson Arroyo any more money. The franchise is going for it, which is an exciting phrase to hear—it was also the same phrase Braves fans heard when Atlanta acquired the Upton's, and that didn't turn out all that well.
«Read the rest of this article»
Austin Peay Sports Information

Clarksville, TN – Austin Peay State University's baseball team returns to the Knoxville Tennessee area for the third member of its early signing period class, adding right-handed pitcher Tyler Thompson to its 2017 class.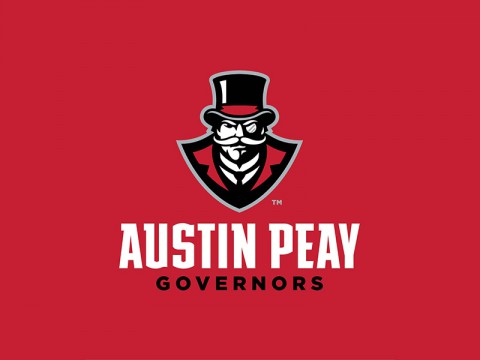 «Read the rest of this article»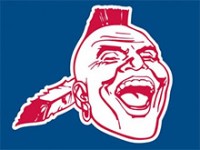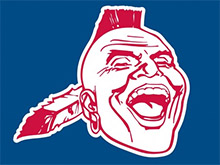 Clarksville, TN – Yeah it sucks.
No matter what happens in the future, this much is irrefutable: the Atlanta Braves traded the best defensive player—not shortstop, not infielder, player—since Ozzie Smith, as he was reaching his prime, for wishes. Maybe those wishes can be granted and maybe they can't; that's for the genie and the Braves minor-league instructors to sort out.
Two years ago, Braves fans could say unequivocally, regardless of how good or bad the team as a whole was playing, that they could watch Andrelton Simmons play shortstop like a god and Craig Kimbrel be the best closer in the world. And we got to do that all the time. Now we don't, and it sucks.
«Read the rest of this article»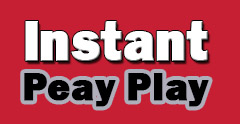 Clarksville, TN – A little over a week ago all Austin Peay head men's basketball coach Dave Loos had to worry about was getting his team ready for the up-coming season – his 26th as the Governors head coach.
Well, that all changed when his son Brad, who is an assistant basketball coach at the University of Missouri, and wife Jen learned their five-year old daughter Ryhan – his granddaughter – was diagnosed with Stage 4 bone cancer in her leg.
The news had to be unimaginable and a nightmare that no family should have to go through with a child.
«Read the rest of this article»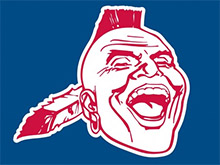 Clarksville, TN – The National League East has been a wonderful dumpster fire in 2015, which has been nice for a number of reasons. For one, that the Mets, Major League Baseball's laughingstock for the past half-decade, not only won the division handily but were the only team that any casual observer would reasonably conclude was run with something approaching competency—a team that was forced to pay a 52-year old man whose last big-league at-bat happened less than a year into George W. Bush's first term $1.2 million on July 1st—will never not be the best.
But my favorite part has been that the Braves incompetence, which happened by design, pales in comparison to the unintentional bungling by the Marlins and Nationals, with the latter's season from hell coming to a head last weekend when sentient sack of Quikrete Jonathan Papelbon attempted to do bodily harm to Bryce Harper, who happens to be the best player in the National League.
«Read the rest of this article»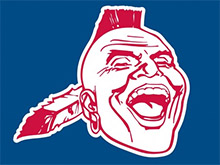 Clarksville, TN – It's easy to fly under the radar when you play on a team hell-bent on losing 100 games. The talented players tend to get the benefit of the doubt—Shelby Miller didn't pitch perfectly in every one of those starts he was unable to win, just most of them, but you wouldn't know that from listening to Chip and Joe—and the…less…talented guys bear the brunt of the blame (I can only imagine Fredi Gonzalez's whole spiel to keep his job will be, "Whaddya want from me? I thought you were going to give me real ballplayers to coach.")
Even so, I'm a little discouraged at Andrelton Simmons' development.
(DEEEEEEP breaths, everybody. It's not all bad, I promise. Andrelton Simmons is my favorite current Brave. Of course, he's one of only like, three, that I recognize, but still, this is hard on me too.)
«Read the rest of this article»
Austin Peay Sports Information

Clarksville, TN – Travis Janssen, who revived a Northeastern State (Oklahoma) program as head coach in between two stints as the top assistant at Jacksonville State, has been hired as Austin Peay State University's new head baseball coach.
Janssen replaces Gary McClure, who resigned in August. The Manhattan, KS, native becomes APSU's 11th head baseball coach but only second since 1988.
«Read the rest of this article»