Topic: Major League Baseball
Written by Colby Wilson
Clarksville, TN – Christ.
The Washington Nationals delivered a resounding beating to the Braves over the weekend that included all the things that inhabit Joe Simpson's nightmares. Bryce Harper hitting two home runs. Bryce Harper hitting a walk-off. Bryce Harper being happy. Not the best of times.
In a season such as this, it's not the journey that matters – blah baseball is going to be blah baseball regardless and even Don Sutton and Jim Powell are already taking shots at the Eric Young Jr.'s of the roster because really, if you had to choose, would you rather watch him or Mallex Smith? Phil Gosselin or Jose Peraza? Chris Johnson or Rio Ruiz? Whatever… we'll get to them in 2016.
«Read the rest of this article»
Hernandez Walks-Off With 10th Inning Single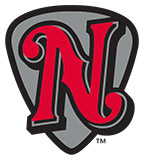 Oklahoma City, OK – For the second straight night it took extra innings to declare a winner between the Nashville Sounds and Oklahoma City Dodgers at Chickasaw Bricktown Ballpark. Unlike Tuesday night, it was the home team that came out on top, 6-5.
The Sounds led much of the game, putting up five early runs on Freddy Garcia. Garcia was thrust into the start  – despite pitching three innings just two nights before  – when Dodgers' probable starter Carlos Frias was promoted to the MLB squad this morning.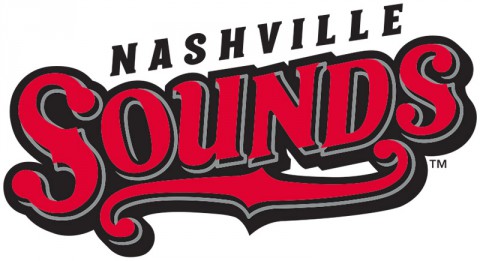 «Read the rest of this article»
Cy Young Award Winner, Ambidextrous Pitcher Highlight 2015 Squad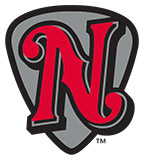 Nashville, TN – The Nashville Sounds – entering their first season as the Oakland A's Triple-A affiliate – have announced their tentative Opening Day 25-man roster for the 2015 season.
The group is headlined by the presence of a veteran pitching staff, prospects acquired in several offseason trades, 16 players who have made their Major League debut and six members of Oakland's 40-man roster.
Chris Bassitt is rated as the A's #5 prospect (as ranked by Baseball America) and will open the season in Nashville's starting rotation. The right-hander was acquired this offseason in one of several trades made by A's General Manager Billy Beane.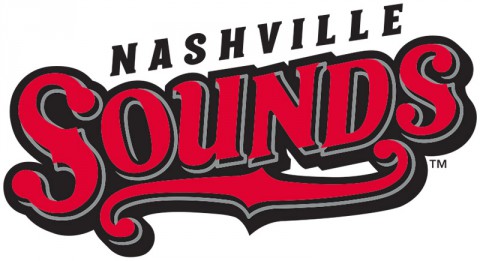 «Read the rest of this article»
Written by Brad Kirtley
APSU Sports Information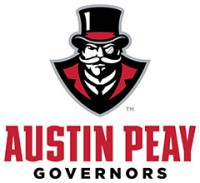 Clarksville, TN – When Bob Bradley arrived on campus back in 1958 from nearby Todd County (KY), he was a member of what most considered Dave Aaron's "greatest freshmen class," a group that also included Jim Stewart (a member of the University's Athletics Hall of Fame who later went on to a long major league baseball career); Roger Davis, whom Bradley competed against in high school; John Camp; Jim Henderson; Tommy Phillips and Freddy Overton.
The 6-foot-6 Bradley and his freshmen teammates lived up to the billing. Playing in an era when freshmen were unable to compete at the varsity level, they played away from the spotlight, but used that time to develop chemistry that would prove essential over the next three seasons.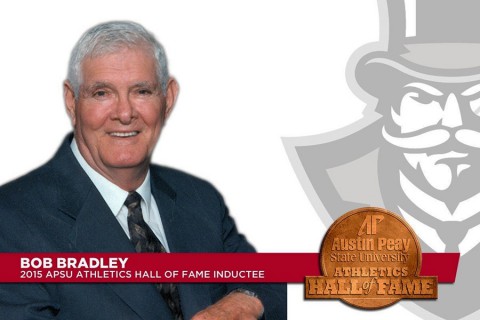 «Read the rest of this article»
Steve Scarsone Named 26th Manager In Team History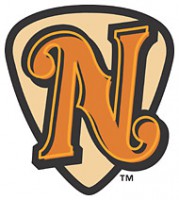 Nashville, TN – The Nashville Sounds coaching staff for the 2015 season was named today by the Oakland Athletics and it features a veteran manager with a pair of personnel additions from Double-A.
Steve Scarsone will join the Sounds as manager and becomes the 26th manager in the team's 38-year franchise history. It will be his seventh season in the Oakland organization. His coaching staff will consist of pitching coach Don Schulze, hitting coach Webster Garrison, trainer Brad LaRosa and strength coach Terence Brannic
«Read the rest of this article»
Salt Lake City, UT- The Nashville Sounds (40-40) could not overcome a poor start in a 5-1 loss to the Salt Lake City Bees (32-48) on Tuesday afternoon at Smith's Ballpark. The defeat dropped Nashville to an 8-16 mark in its last 24 road games.
The Bees tagged Sounds starter Johnnie Lowe (0-3) for four runs in the top of the 1st, providing all the offense they would need to pick up a win. Lowe lasted just 2/3 of an inning, taking the loss after allowing four earned runs on four hits and two walks.
«Read the rest of this article»
Nashville Sounds Baseball
Nashville, TN –  The Nashville Sounds continue their #LastCheerAtGreer with the team's third homestand of the year at Greer Stadium, which begins this Thursday, May 15th.
The eight-game homestand welcomes the Oklahoma City RedHawks (Houston Astros affiliate) to Nashville for four games spanning May 15th-18thand the Omaha Storm Chasers (Kansas City Royals affiliate) from May 19th-22nd.
Highlighting the homestand's worth of promotions will be a Friday Fireworks show, NEWS 2 Postgame Fireworks on Saturday, a pair of Throwback Thursdays presented by The Tennessean, and a Greer Stadium T-shirt Giveaway presented by Family Leisure.
«Read the rest of this article»
Nashville, TN – Sean Halton went 3-for-4 with two RBIs and Taylor Green and Irving Falu each homered to lead the Nashville Sounds to their sixth straight win, a 5-1 victory over the Iowa Cubs on Sunday afternoon at Greer Stadium.
The first-place Sounds (18-12) have won nine of their last 10 games and improved to 10-4 in home contests this season with the triumph.
«Read the rest of this article»
Top Prospects And Familiar Faces Highlight Experienced 2014 Squad
Nashville, TN – The Nashville Sounds – the Triple-A affiliate of the Milwaukee Brewers – have announced their tentative Opening Day 28-man roster, a group highlighted by three of the organization's top 10 prospects, 15 returning players from the 2013 squad, and 11 members of Milwaukee's 40-man roster.
Nashville will have to make three roster moves by Thursday's opener to get to the 25-man active limit.
«Read the rest of this article»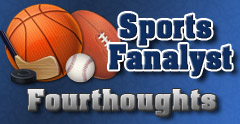 Clarksville, TN – Welcome to the first edition of Marlon Scott: Sports Fanalyst Fourthoughts
There is the real world, and then there is the sports world. A lot of people happily commute back and forth between the two. This is for those commuters, dressed like Clark Kent, but when they emerge from a McDonald's bathroom (due to lack of phone booths in 2014) they have on their favorite sports jersey and foam finger, ready to talk about the latest update that just popped up from the ESPN app on their smart phone.
«Read the rest of this article»