Topic: Major League Baseball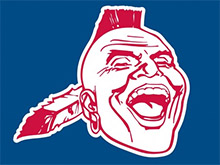 Clarksville, TN – The Atlanta Braves are a TERRIBLE offensive team.
I know this is not an earth-shattering revelation, but the lack of Freddie Freeman the last two weeks has thrown an already-limp lineup into utter disarray.
Teams cannot survive with one marquee attraction in a lineup full of has-beens, not-quites and never-weres but the subtraction of Freeman hurts the ones his presence had helped. Cameron Maybin (.229, 4 runs), Jace Peterson (.189, 2 runs) and Juan Uribe (.167, 1 extra-base hit) have all struggled during Freeman's absence, clearly suffering once opposing pitcher's no longer have to worry about working around the burly lefty.
«Read the rest of this article»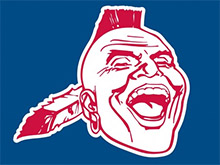 Clarksville, TN – Shhhhhh.
Don't look now.
(Seriously. There's nothing to look at except your computer screen. Maybe your dog. He doesn't care.)
With seven days left in June, the Atlanta Braves are two games back of the Washington Nationals and a game-and-a-half behind the New York Mets in the National League East race.
This, obviously, was not how life was supposed to turn out. As David O'Brien tweeted on Monday, for all the 100-loss truthers out there, the Braves would have to go 27-65 the rest of the way to hit that mark. And more people were on the 100-loss train at the beginning of this season than any of us would like to admit. I'll admit I had those dark thoughts until I stepped back and completely looked the situation over.
«Read the rest of this article»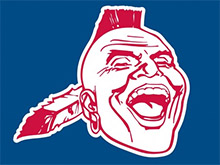 Clarksville, TN – So far, you have to hand it to John Hart. Shelby Miller, Mike Foltynewicz and Jace Peterson already look like potential long-timers, while Matt Wisler, Tyrell Jenkins and Mallex Smith show great promise.
Meanwhile, Craig Kimbrel has an ERA over 4.00 and Jason Heyward is making my MVP boasting look woefully misinformed (I swear I wasn't reverse-jinxing it, Cardinal fans – I still believe he'll be very good for someone), so Hart looks like Nostradamus right now. In fact, he's set the Braves up to be pretty good for a while at almost every spot.
Almost.
«Read the rest of this article»
Written by Colby Wilson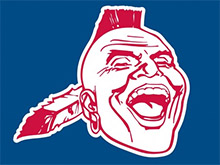 Clarksville, TN – As throw-ins go, Cameron Maybin has been pretty good so far.
For all the talk about pitching wunderkind Matt Wisler – and that talk looks justified in the very early returns – Maybin was a distant third on most people's list for 'most important player acquired in the Craig Kimbrel deal', behind Carlos Quentin, and may have mattered less to some than the acquisition of a competitive balance draft choice.
Yet Cameron Maybin has been the outfield presence the Braves have sorely needed in 2015, quickly becoming an every-day fixture in centerfield and playing exemplary defense as such to offset his sometimes-streaky offense.
«Read the rest of this article»
Written by Colby Wilson
Clarksville, TN – Over the weekend, news trickled out that the Braves had kicked the tires on Jonathan Lucroy, injured All-Star catcher for the dumpster fire that is the Milwaukee Brewers. And this is not to knock Lucroy – a fine catcher who has proven to be worth his weight in pitch-framing and gap-to-gap power – but rather illustrate how disenfranchised the brass has become with Christian Bethancourt.
Seems odd to already be sniffing around for replacements for the Catcher of the Future after 183 big-league at-bats, yet here we (allegedly) are. Lucroy is 29, Bethancourt is 23. Math says Bethancourt is the play for the present and future. But he's hitting .190 and has ridden pine for much of the season behind A.J. Pierzynski, both because Pierzynski has been raking (13-game hitting streak to start the year, third on the team in hitting at a .281 clip) and because Bethancourt has looked lost at the plate and merely competent defensively.
«Read the rest of this article»
Written by Colby Wilson
Clarksville, TN – Christ.
The Washington Nationals delivered a resounding beating to the Braves over the weekend that included all the things that inhabit Joe Simpson's nightmares. Bryce Harper hitting two home runs. Bryce Harper hitting a walk-off. Bryce Harper being happy. Not the best of times.
In a season such as this, it's not the journey that matters – blah baseball is going to be blah baseball regardless and even Don Sutton and Jim Powell are already taking shots at the Eric Young Jr.'s of the roster because really, if you had to choose, would you rather watch him or Mallex Smith? Phil Gosselin or Jose Peraza? Chris Johnson or Rio Ruiz? Whatever… we'll get to them in 2016.
«Read the rest of this article»
Hernandez Walks-Off With 10th Inning Single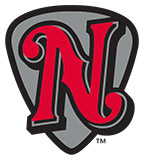 Oklahoma City, OK – For the second straight night it took extra innings to declare a winner between the Nashville Sounds and Oklahoma City Dodgers at Chickasaw Bricktown Ballpark. Unlike Tuesday night, it was the home team that came out on top, 6-5.
The Sounds led much of the game, putting up five early runs on Freddy Garcia. Garcia was thrust into the start  – despite pitching three innings just two nights before  – when Dodgers' probable starter Carlos Frias was promoted to the MLB squad this morning.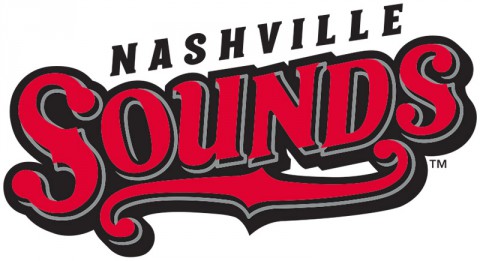 «Read the rest of this article»
Cy Young Award Winner, Ambidextrous Pitcher Highlight 2015 Squad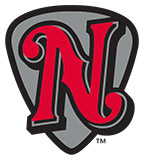 Nashville, TN – The Nashville Sounds – entering their first season as the Oakland A's Triple-A affiliate – have announced their tentative Opening Day 25-man roster for the 2015 season.
The group is headlined by the presence of a veteran pitching staff, prospects acquired in several offseason trades, 16 players who have made their Major League debut and six members of Oakland's 40-man roster.
Chris Bassitt is rated as the A's #5 prospect (as ranked by Baseball America) and will open the season in Nashville's starting rotation. The right-hander was acquired this offseason in one of several trades made by A's General Manager Billy Beane.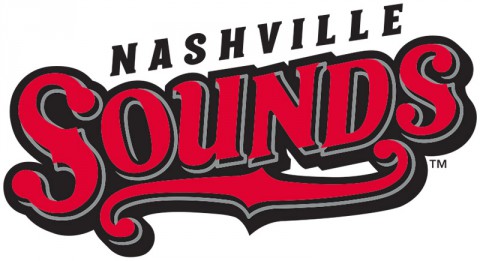 «Read the rest of this article»
Written by Brad Kirtley
APSU Sports Information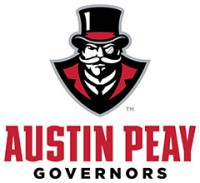 Clarksville, TN – When Bob Bradley arrived on campus back in 1958 from nearby Todd County (KY), he was a member of what most considered Dave Aaron's "greatest freshmen class," a group that also included Jim Stewart (a member of the University's Athletics Hall of Fame who later went on to a long major league baseball career); Roger Davis, whom Bradley competed against in high school; John Camp; Jim Henderson; Tommy Phillips and Freddy Overton.
The 6-foot-6 Bradley and his freshmen teammates lived up to the billing. Playing in an era when freshmen were unable to compete at the varsity level, they played away from the spotlight, but used that time to develop chemistry that would prove essential over the next three seasons.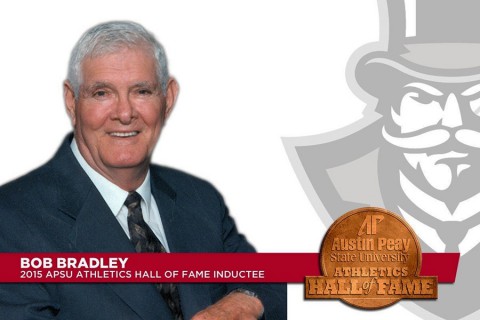 «Read the rest of this article»
Steve Scarsone Named 26th Manager In Team History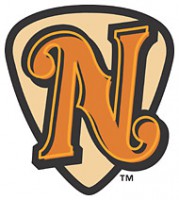 Nashville, TN – The Nashville Sounds coaching staff for the 2015 season was named today by the Oakland Athletics and it features a veteran manager with a pair of personnel additions from Double-A.
Steve Scarsone will join the Sounds as manager and becomes the 26th manager in the team's 38-year franchise history. It will be his seventh season in the Oakland organization. His coaching staff will consist of pitching coach Don Schulze, hitting coach Webster Garrison, trainer Brad LaRosa and strength coach Terence Brannic
«Read the rest of this article»