Topic: Maples pavilion
Tennessee Athletics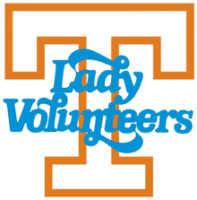 Stanford, CA – Senior Jaime Nared posted a 28-point effort to lead the No. 7 Lady Vols to an 83-71 victory on the road against No. 18 Stanford (6-6). The win improved Tennessee to 12-0 on the season and broke a five-game Tennessee losing streak at Maples Pavilion dating back to December 4th, 2005. That season also marked the last time UT opened a season with 12 straight wins.

Senior Mercedes Russell contributed a double-double with 11 points and 10 rebounds on the night, while freshman Evina Westbrook posted a career high of 17 points. In addition to a season-high 28 points, Nared also posted a career-best seven steals.
«Read the rest of this article»
#7 Tennessee at #18/24 Standford
Thursday, December 21st, 2017 | 8:00pm CT
Stanford, CA | Maples Pavilion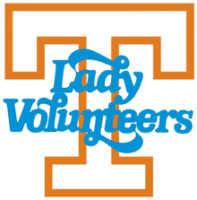 Stanford, CA – No. 7/7 Tennessee (11-0) is in the midst of an eight-day West Coast trip, concluding it on Thursday evening vs. No. 18/24 Stanford (6-5) at Maples Pavilion. Tip time is 6:00pm PT (8:00pm CT).
UT will be looking to snap a five-game venue losing streak at Maples, last winning on Stanford's home court on December 4th, 2005. The Lady Vols will be aiming to go 12-0 for only the fifth occasion in school history and for the first time during the Holly Warlick era.
The last time Tennessee began a season 12-0, the Lady Vols extended the streak to 18 games before finally falling during the 2005-06 season en route to a 31-5 overall record. Incidentally, that was the last time UT beat the Cardinal in Maples.
«Read the rest of this article»
Tennessee Athletics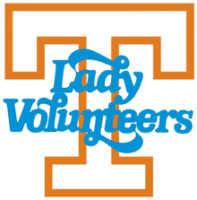 Long Beach, CA – Junior Meme Jackson hit a career-high five three-pointers, and seniors Mercedes Russell and Jaime Nared each posted their fifth double-doubles of the season, propelling No. 7/7 Tennessee to a 90-61 win over Long Beach State (2-8) at Walter Pavilion on Sunday afternoon.
With the win, the Lady Vols improved to 11-0 for the first time since 2005-06. That season, UT won its first 18 contests before suffering a loss.

Russell finished with 14 points and 11 rebounds to log her 35th career double-double, tying her with Mary Ostrowski for fourth on UT's all-time list. Nared, meanwhile, contributed 11 points and 11 rebounds.
«Read the rest of this article»
UT Athletics Department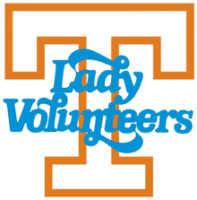 Stanford, CA – Jaime Nared and Bashaara Graves combined for 20 fourth-quarter points and nearly led No. 14/16 Tennessee back from a 21-point deficit before the Lady Vols fell to No. 15/14 Stanford, 69-55, on Wednesday night at Maples Pavilion.
Nared, who made her season debut on Wednesday, scored all 12 of her points in the fourth quarter and also had three rebounds. Graves scored eight of her 10 points in the fourth quarter and ignited the late Tennessee (7-3) surge. She also had five rebounds and three assists and went 6-of-7 from the free-throw line.
«Read the rest of this article»
#14/15 Tennessee (7-2)  vs. #15/12 Stanford (6-2)
Wednesday, December 16th | 9:00pm ET (8:00pm CT)
Standford, CA | Maples Pavilion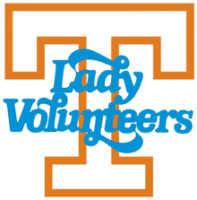 Knoxville, TN – The #14/15 Lady Vols (7-2) are on the West Coast to take on #15/12 Stanford (6-2) at Maples Pavilion on Wednesday night. Tipoff is slated for 9:00pm ET (8:00pm CT), and the game will be broadcast on ESPNU and online on WatchESPN.
No. 14/15 Tennessee continues a three-game road swing with a trip to the West Coast for games against a pair of top 15 opponents this week. On Wednesday, December 16th, the Lady Vols tangle with #15/12 Stanford (6-2) at Maples Pavilion in a 9:00pm ET (8:00 CT) telecast on ESPNU.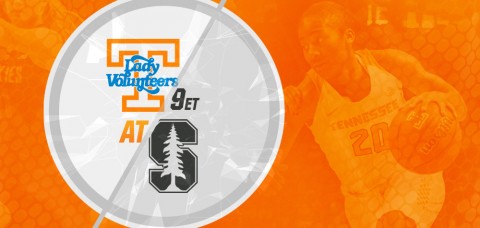 «Read the rest of this article»
UT Athletic Department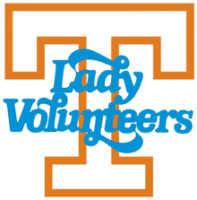 Wichita, KS – Bashaara Graves and Andraya Carter both scored 12 second-half points to lead No. 16/15 Tennessee to a hard-fought 58-51 win over Wichita State on Friday night at Charles Koch Arena.
The game marked the first road contest this season for the Lady Vols after opening the year with eight consecutive home games at Thompson-Boling Arena.
The Big Orange (7-2) got big performances from two of its most experienced players in Graves and Carter.
«Read the rest of this article»
Nineteen of 29 games feature teams with postseason action in 2014-15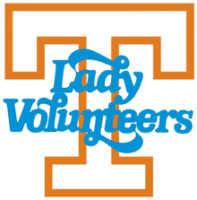 Knoxville, TN – Tennessee released its 2015-16 women's basketball schedule Thursday evening, and the defending SEC co-champion Lady Vols will open the season playing their first eight regular-season games at home for the first time in school history.
Head coach Holly Warlick's squad, which is set to debut vs. first-time opponent Central Arkansas on November 15th, enters the campaign on a 22-game home winning streak. The Lady Vols set a program record by forging an 18-0 mark while playing on The Summitt a year ago.
«Read the rest of this article»
Knoxville, TN – After the Southeastern Conference Office unveiled this year's league schedule on Tuesday, Tennessee Head Women's Basketball Coach Holly Warlick announced her team's 2013-14 slate. UT also revealed it will retire Candace Parker's jersey on January 2nd prior to the LSU game.
The defending SEC champion Lady Volunteers, who were 27-8 in 2012-13 and advanced to the NCAA Elite Eight, will play 18 regular-season games vs. teams that saw postseason action a year ago. That group includes 11 teams that made the NCAA Tournament and five that played in the Women's National Invitation Tournament.
«Read the rest of this article»