Topic: March of Dimes
Three week register donation drive runs from April 9th-30th
Nashville, TN – More than 21 years ago, a small group of Publix associates in Gainesville, Florida signed up to walk and raise funds for the March of Dimes to help make a difference and improve the health of babies.
Today, that team has grown into a full company campaign, with over 179,000 associates in 1,111 stores, and with the support of their customers, Publix has raised more than $57 million to help give every baby a fighting chance.
«Read the rest of this article»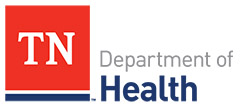 Nashville, TN – The last few weeks and months of pregnancy are an important time for a developing baby's organs to be fully prepared for birth and life. Those babies who are born before 37 weeks of pregnancy are completed are considered premature or preterm, and may face a variety of short- and long-term health challenges.
Numerous state and national efforts to reduce the rate of premature births have made commendable progress, but Tennessee and the rest of the nation still have room for improvement.
«Read the rest of this article»
Celebrating 20 Years of Supporting Stronger, Healthier Babies

Nashville, TN – For two decades, Publix Super Markets, Inc. has worked alongside the March of Dimes to give all babies a healthy start in life.
This year, during their annual three week in-store March for Babies fundraising campaign, Publix customers and associates raised $6,050,470, an 18 percent increase from 2014, bringing their 20 year total to an impressive contribution of $57 million for stronger, healthier babies.
«Read the rest of this article»

Nashville, TN – It's March for Babies! March of Dimes to hold its biggest fundraiser in Tennessee at LP Field Riverfront to give babies a healthy start in life.
Mark your calendars! On Saturday, April 18th at the LP Field Riverfront, thousands of families and business leaders will join together in the March of Dimes' annual March for Babies.
«Read the rest of this article»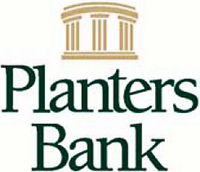 Hopkinsville, KY – Planters Bank announces the promotions of Amanda Vinson to Vice President/Commercial Lending and Jessica Shaw to Commercial Banking Officer.
Vinson joined Planters Bank in January 2005 as a customer service representative and was later promoted to credit analyst, senior credit analyst, and assistant vice president. Vinson graduated from Houston County High School and received a B.B.A with a concentration in Finance from Austin Peay State University in 2002. She is married to Dane.
«Read the rest of this article»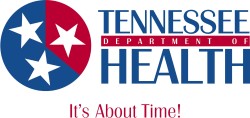 Nashville, TN – One hundred percent of the hospitals that deliver babies in Tennessee have agreed "a healthy baby is worth the wait" and have signed pledges to implement "hard stop" policies to reduce early elective deliveries.
The Tennessee Department of Health has partnered with the Tennessee Hospital Association, the Tennessee Initiative for Perinatal Quality Care and the March of Dimes to reduce early elective deliveries in Tennessee, since shortening the time a baby develops in the womb can create a range of serious health problems.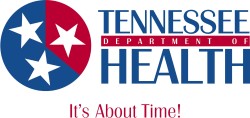 Nashville, TN – As the minutes in 2012 tick away, expectant families may wonder if their bundle of joy will be a New Year's Day baby. When that occurs naturally, it creates an extra memorable experience.
But the Tennessee Department of Health warns families should never push to induce delivery on special days such as holidays or birthdays, or to make the delivery date arrive more quickly, as that choice can affect the future health of some babies. «Read the rest of this article»
Tennessee Department of Health, Partners Work to Reduce Early Elective Inductions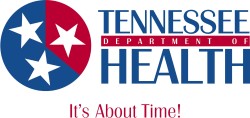 Nashville, TN – Any parent or expectant parent will tell you nine months is a very long time to wait to meet a new baby. But research shows the final weeks of pregnancy are crucial to a baby's development.
The Tennessee Department of Health is working to educate health providers and parents that "Healthy Babies are Worth the Wait" for a full-term, 40-week pregnancy. «Read the rest of this article»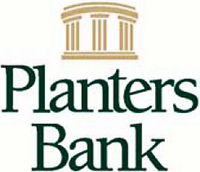 Hopkinsville, KY – Planters Bank announces the promotion of Emily Medvecky and Amanda Vinson to assistant vice president/commercial banking.
"Both of these ladies have been with Planters Bank for several years now and have diligently worked from entry-level roles to commercial bankers. We are proud to have them on our team and appreciate their dedication," said President and CEO Elizabeth McCoy. «Read the rest of this article»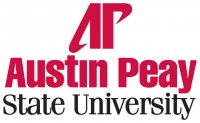 Clarksville, TN – The Austin Peay State University Foundation has selected 14 new members for 2012.
The APSU Foundation provides the structure through which the University can work directly with special volunteers and community leaders to enhance the financial well being of the University. The Foundation's purpose is to financially support the University.
The Foundation is a separate entity and is chartered by the state, with the authority to receive private gifts in support of the University. Through its executive committee, the Foundation makes its own policy decisions. The University provides administrative support to the Foundation. «Read the rest of this article»