Topic: Marijuana

Clarksville, TN – Clarksville Police are looking for Isaiah Pollock, age 19, of Clarksville who has an active Criminal Homicide warrant for the shooting death of Cameron Rosario Ortiz.
During the course of the investigation it was discovered Isaiah Pollock met with Cameron Rosario Ortiz to sell him marijuana. It was further determined Isaiah Pollock shot and killed Cameron Rosario Ortiz during the drug transaction.
«Read the rest of this article»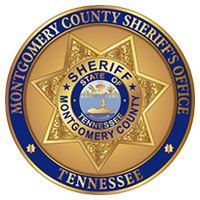 Clarksville, TN – Investigators with the Montgomery County Sheriff's Office have arrested six individuals in connection to a string of burglaries that occurred in the Woodlawn and Indian Mound areas.
The burglaries occurred between March 8th and March 15th, 2018 at two homes in the 4000 block of Cumberland City Road, a home in the 3000 block of Cooper Creek Road, and a home in the 3000 block of York Landing Road.
Items stolen include multiple firearms, military ballistic plates, nearly 2500 round of ammunition, electronics, and approximately $15,000 in jewelry.
«Read the rest of this article»

Clarksville, TN – On Thursday, January 18th, 2018 around 1:40pm, Clarksville Police report a 99 Ford Ranger driven by a 55 year old man, had a green light and was traveling east on Crossland Avenue when a 2011 GMC Sierra driven by an 18 year old male, traveling south of Talley Drive, ran through a redlight and crashed into the driver side of the Ford Ranger.
According to witness accounts, the 18 year old was driving at a high rate of speed on Talley Drive when he ran the redlight.
«Read the rest of this article»

Clarksville, TN – On January 1st, 2018, Clarksville Police received a call from a man who said he found items for sale on Letgo.com which had been stolen from his deceased father's property on Lealand Drive which had been vacant for several months.
A neighbor had called and informed the man a trailer was being loaded with tools and furniture from the vacant residence.
«Read the rest of this article»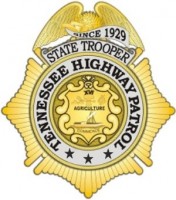 Cookeville, TN – On July 12th, 2017, Trooper Al Seitner of the Tennessee Highway Patrol (THP) Cookeville District stopped a vehicle in Putnam County for following another vehicle too closely.
The driver, 25-year-old Jonathan Kossa of Cookeville, Tennessee appeared extremely nervous for a simple traffic violation. While talking to Kossa, Trooper Seitner observed a large cardboard box in the back seat of the vehicle. When asked what was in the box, Kossa said he did not know as he was transporting the box for his roommate.
«Read the rest of this article»

Clarksville, TN – The Clarksville Police Department and Montgomery County Sheriff's Office have both been looking for James Lucas Lame Williams for different crimes in the Clarksville-Montgomery County including the Excell Market armed robbery on July 1st, 2017.
On July 14th, 2017, Williams, was taken in custody after a coordinated effort by CPD Special Operations Unit, Detectives and Patrol officers from District 1, and the Tennessee Bureau of Investigation.
«Read the rest of this article»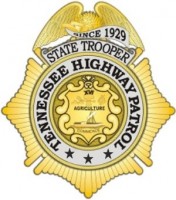 Nashville, TN – On Sunday, July 2nd, 2017, the Tennessee Highway Patrol Interdiction Plus Team conducted a traffic stop of a vehicle that was towing another vehicle on a trailer.
The stop occurred on Interstate 40 in Dickson County.
The license plate on the vehicle was concealed with a license plate cover. During the traffic stop, the troopers observed signs of nervousness and stress from the driver, Jorge Gusman.
«Read the rest of this article»
Written by Curtis Johnson
Tennessee State Representative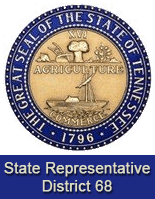 Nashville, TN – The first session of the 110th Tennessee General Assembly adjourned on May 10th, 2017, after passing major legislation that will benefit Tennesseans for generations to come. This is Part 4 of a 12 Part report.
This includes a measure making Tennessee the first state in the nation to offer all adults without a degree tuition-free access to community college; a new law rebuilding a safe and reliable transportation network, while reallocating revenues to maximize taxpayers' return on that investment; and a bill which provides a responsible path to improve access to broadband through investment, deregulation, and education.
Action in the General Assembly also included passage of a balanced budget which takes on no new debt, as well as legislation protecting the elderly, enhancing the state's robust job growth, cracking down on crime, and boosting efforts as the fastest improving state in the nation in K-12 student achievement. Following is a report on key legislation passed this year.
«Read the rest of this article»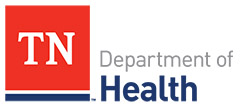 Nashville, TN – Fentanyl: It's here; it's deadly and not just illegal users are at risk. Along with fentanyl there are other, more powerful drugs like carfentanil that are being used in counterfeiting legal drugs like Percocet and even counterfeiting of illegal heroin.
That's the message leaders from the Tennessee Department of Health, Tennessee Bureau of Investigation, Tennessee Department of Mental Health and Substance Abuse Services and Tennessee Department of Safety and Homeland Security provided today during a press conference at TBI headquarters in Nashville.
«Read the rest of this article»

Clarksville, TN – Clarksville Police have charged a man in the break-in of two different Walgreens on the same night within an hour of each other.
On Wednesday, June 7th, 2017, Clarksville Police Officers responded to separate alarm calls at two different Walgreens in a one hour time frame, between 2:15am – 3:15am. The first alarm was at the 1460 Fort Campbell Boulevard and the other was at 1751 Tiny Town Road.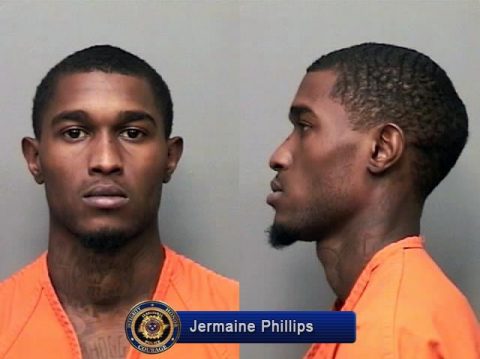 «Read the rest of this article»