Topic: Marion County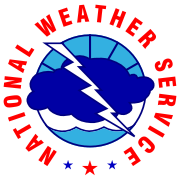 Nashville, TN – The National Weather Service in Nashville has issued a severe thunderstorm watch 423 effect until 900pm CDT for Clarksville-Montgomery county and parts of Middle Tennessee.
Severe thunderstorms possible through tonight across Middle Tennessee for locations west of the Cumberland Plateau region.
Afternoon heat index values today are expected to be 100 to 105 degrees with a return to 100 to 105 degrees heat index values for these locations again Friday afternoon through Monday afternoon.
«Read the rest of this article»
Baiting Program Expanding in Tennessee This Year to Prevent Raccoon Rabies

Nashville, TN – The Tennessee Department of Health is working with the United States Department of Agriculture to help prevent rabies by distributing oral rabies vaccine for wild raccoons along Tennessee's borders with Alabama, Georgia, North Carolina and Virginia.
The annual baiting program administered by USDA's Animal and Plant Health Inspection Service, Wildlife Services, began in Tennessee September 27th, 2014.
"Control of raccoon rabies is vital to public health, as reducing rabies in wildlife helps prevent transmission to people, pets and livestock," said Health Commissioner John Dreyzehner, MD, MPH. "We are pleased to be part of this important and effective program."
«Read the rest of this article»
Tennessee State Troopers Will Enforce "No Refusal" Law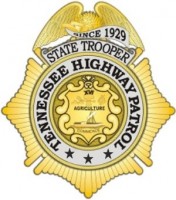 Nashville, TN – The Tennessee Highway Patrol will conduct a "No Refusal" enforcement campaign during this year's Labor Day holiday period.
This special enforcement effort will begin at midnight on Friday, August 29th and conclude at 11:59pm on Monday September 1st.
The "No Refusal" legislation allows law enforcement officials to seek search warrants for blood samples in cases involving suspected impaired drivers.
«Read the rest of this article»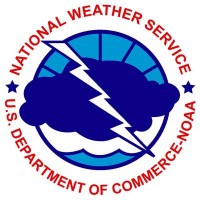 Clarksville, TN – A Severe Thunderstorm Watch has been issued until 3:00am for the following Tennessee Counties:
Anderson County, Bedford County, Benton County, Bledsoe County, Bradley County, Campbell County, Cannon County, Cheatham County, Claiborne County, Clay County, Coffee County, Cumberland County, Davidson County, De Kalb County, Dickson County, Fentress County, Grainger County, Grundy County, Hamilton County, Hickman County, Houston County, Humphreys County, Jackson County, Knox County, Lewis County, Loudon County, Macon County, Marion County, Marshall County, Maury County, Mcminn County, Meigs County, Montgomery County, Morgan County, Overton County, Perry County, Pickett County, Putnam County, Rhea County, Roane County, Robertson County, Rutherford County, Scott County, Sequatchie County, Smith County, Stewart County, Sumner County, Trousdale County, Union County, Van County, Buren County, Warren County, White County, Williamson County, and Wilson County.
«Read the rest of this article»
Tennessee Invests $4 Million in Race to the Top Funds

Nashville, TN – The Tennessee Department of Education has pledged nearly $4 million in Race to the Top funds to pay for eight leadership development programs, which will impact future school leaders in more than 20 districts across the state.
The TN LEAD grants were awarded to organizations in partnership with one or more school systems, to either develop or replicate programs aimed at increasing leader effectiveness and improving student outcomes. The programs will target current and pre-service educators, in order to deepen the pipeline of effective leaders in Tennessee schools. «Read the rest of this article»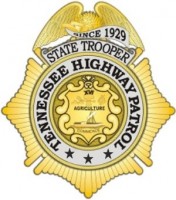 Nashville, TN – Tennessee State Troopers located a missing two-year old male on Wednesday afternoon after a statewide Amber Alert was issued earlier in the morning. The Tennessee Bureau of Investigation issued the alert.
The juvenile, identified as Cael Whitehead, of Houston County, was recovered unharmed with Austin Whitehead, 23, of Covington, GA, on Interstate 24 eastbound at mile marker 153 in Marion County.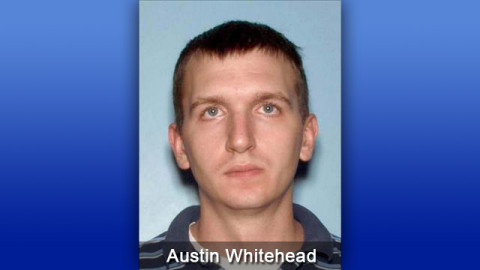 «Read the rest of this article»
Tennessee State Troopers will strictly enforce "No Refusal" Law in 16 Counties

Nashville, TN – Five people lost their lives in vehicular crashes on Tennessee roadways during last year's New Year's Eve holiday period. Sixty percent of those fatalities occurred in alcohol-related crashes.
That's why the Tennessee Highway Patrol will join with local law enforcement agencies to conduct another "No Refusal" DUI enforcement campaign during the 2012-13 New Year's Eve holiday, beginning at 6:00pm, Friday, December 28th and concluding at midnight on Tuesday, January 1st, 2013. «Read the rest of this article»
Burn Ban Still In Effect for Montgomery County

Nashville, TN – The ban on outdoor grilling has been lifted by the Department of Agriculture. The Burn Ban itself is still in place for Montgomery County and 22 other counties across Tennessee. A public notice will be given when the burn ban it totally lifted.
The burn ban has been lifted for Henderson, Lewis and Stewart counties. «Read the rest of this article»
Legislation the first step in two-year effort to reduce sales tax on groceries to 5 percent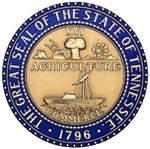 Whitwell, TN – Tennessee Governor Bill Haslam today traveled to Marion County to sign legislation to reduce the state portion of the sales tax on groceries from 5.5 percent to 5.25 percent.
Haslam held a ceremonial bill signing at the locally- and independently-owned Smith Bros. Grocery in Whitwell, Tennessee.
"We're focused on making state government more efficient and more effective while reducing the cost to taxpayers," Haslam said. "The sales tax on food touches all Tennesseans, and this is an effort to lower the burden.  I applaud the Tennessee General Assembly for passing this important piece of legislation this year." «Read the rest of this article»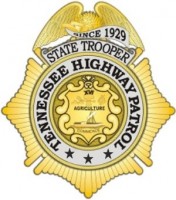 Nashville, TN – The Tennessee Highway Patrol named Trooper Dwayne Stanford the 2011 Trooper of the Year at an award ceremony held Thursday evening. This marks the second consecutive year Trooper Stanford, a third generation State Trooper, has earned the honor. He was also recognized in Tennessee Governor Bill Haslam's State of the State address in January.
Additionally, seven other State Troopers received Trooper of the Year honors in their respective districts. Awards were also given to the Investigator of the Year and Interdiction Trooper of the Year, while 10 troopers were also recognized for their DUI enforcement. «Read the rest of this article»