Topic: Marissa Chandler

Clarksville, TN – Austin Peay State University recently entered into a formal exchange agreement with the University of Burgos, Spain, ranked as one of the top institutions of its size among Spanish universities.
Located in Burgos, capital city of the province of the same name and located halfway between Madrid and the French Border, the University of Burgos boasts an enrollment of around 10,000 students, with over 30 different undergraduate degree programs and over 20 PhD programs, as well as several master's and graduate-level courses.
«Read the rest of this article»
First Meeting, Open Forum Scheduled February 17th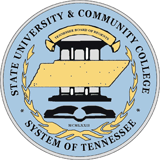 Nashville, TN – The Search Advisory Committee members for a new president of Austin Peay State University have been selected and will meet for the first time on February 17th following a public forum on the APSU campus about the search process.
The advisory committee will meet at 12:45pm Monday, February 17th, on the APSU campus in the Morgan University Center Ballroom. Campus and community members are also invited to an open forum to discuss the criteria and search process for the new president from 11:00am – noon, also in the Morgan University Center Ballroom. «Read the rest of this article»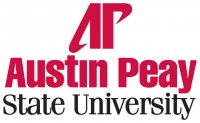 Clarksville, TN – On an overcast afternoon in August, Dr. Osvaldo Di Paolo, Austin Peay State University associate professor of Spanish, stood on a beach in the Galapagos Islands and watched ocean waves crash against black, volcanic rocks. A few feet away, a marine iguana prepared to go for a swim.
The creature was a bit larger than the lizards Di Paolo might find at home in Clarksville, but it was nothing compared to the giant, 800-pound tortoises he saw earlier that day.
«Read the rest of this article»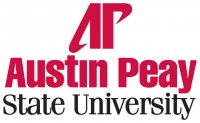 Clarksville, TN – For the second year in a row, a group of Austin Peay State University students spent their spring break in the Caribbean nation of Trinidad and Tobago on an intensive service trip.
This year's group of 22 students traveled with Dr. Matthew Kenney, director of APSU's President's Emerging Leaders Program (PELP), to the small town of Valencia, where they spent a week building three houses with Habitat for Humanity.
«Read the rest of this article»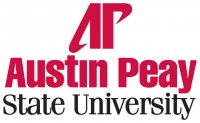 Clarksville, TN – Many employees at Austin Peay State University were recognized Wednesday, July 11th for their years of service to the University and/or educational achievements made in the last year.
Charles Wall, director of the Office of Information Technology, was honored for his 40 years of service to APSU.
Those receiving 30-year pins were Ricky Denton, Sandra Garrett, Marilyn Griffey, Anna Murray and Deborah Suiter. «Read the rest of this article»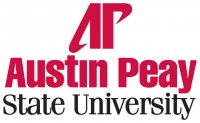 Clarksville, TN – The Austin Peay State University TRiO Student Support Services (SSS) has been awarded $1.3 million in federal grant funding over five years that will enable the program to provide new and existing academic initiatives to students from disadvantaged backgrounds.
The award went into effect September 1st. 
In addition, APSU's grant application earned a perfect score of 100 points, with another maximum 15 bonus points awarded for meeting objectives outlined in the previous funding cycle, for a total 115 points. The cut-off score for funding was 95.67 points.
"This was the first time I have written this grant, and it definitely was a challenging process," said Marissa Chandler, director of the TRiO SSS at APSU. «Read the rest of this article»